After a long day tending to the land, few things are more comforting than this crock pot beef stew. It's chunky, hearty, and so satisfying after a day of hard work! Throw the beef stew recipe together in the morning before beginning your day, and the stew will be waiting for you when you get home.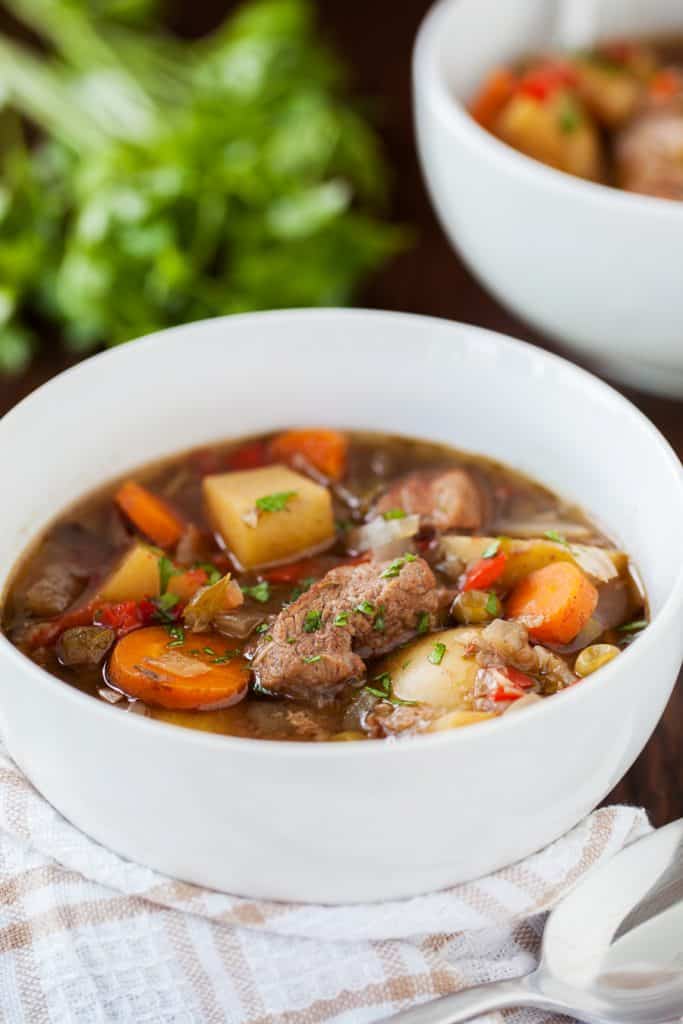 Beef Stew Recipe
I can't recommend enough that you should brown your meat first. Browning the meat does magical things and will make a huge impact on the final taste and texture. I have tried quite a few beef stew recipes in my day and while they are all pretty good, this is the recipe that I go back to again and again. I think it's the addition of red wine! I always use a wine that I wouldn't mind drinking a glass of. 😉
Want a Thicker Beef Stew?
To thicken the stew ladle out about 1/2 cup of liquid from the stew at least 15 minutes before serving. Whisk 2 teaspoons of cornstarch into the 1/2 cup of liquid and then add it back to the stew, stirring gently to combine.

MY LATEST VIDEOS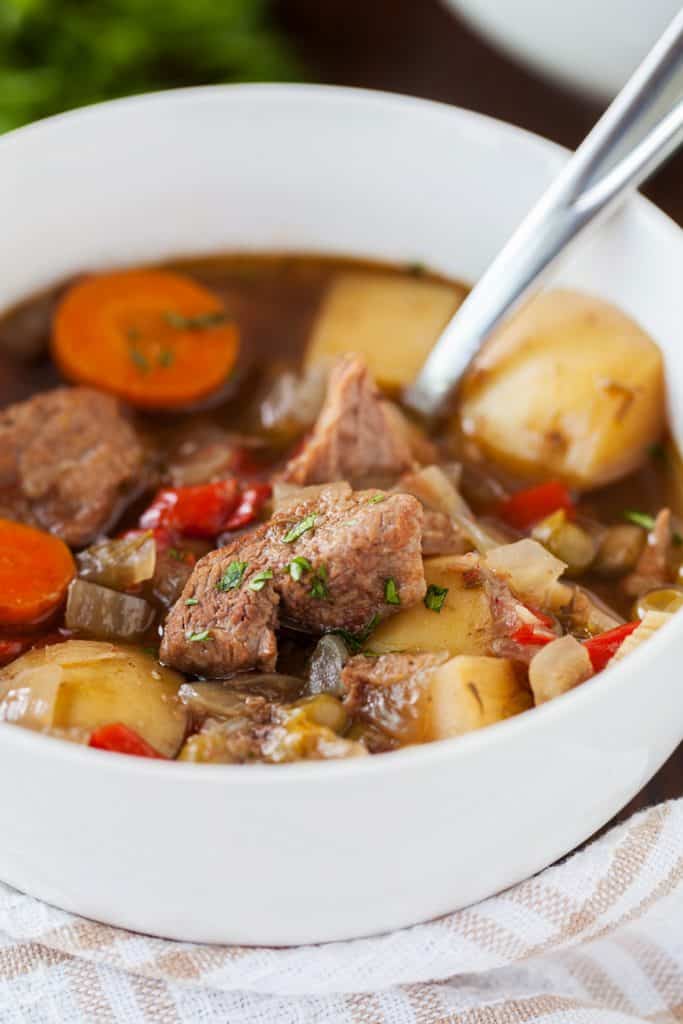 Tips, Tricks, and Variations
Maybe try adding Worcestershire or a seasoning mix to kick the flavor up a notch. (Not that this recipe needs it!)
Try chopping your vegetables the night before and storing in the refrigerator. Chopping the vegetables and meat can be the most time-consuming part, it can be helpful to separate out some of it. You can also chop your potatoes the night before, but be sure to store them submerged in water or they will brown. (or you can freeze!)
My family loves to embellish their individual bowls of crock pot beef stew, so we often serve it with shredded cheese, sour cream, and cilantro or parsley.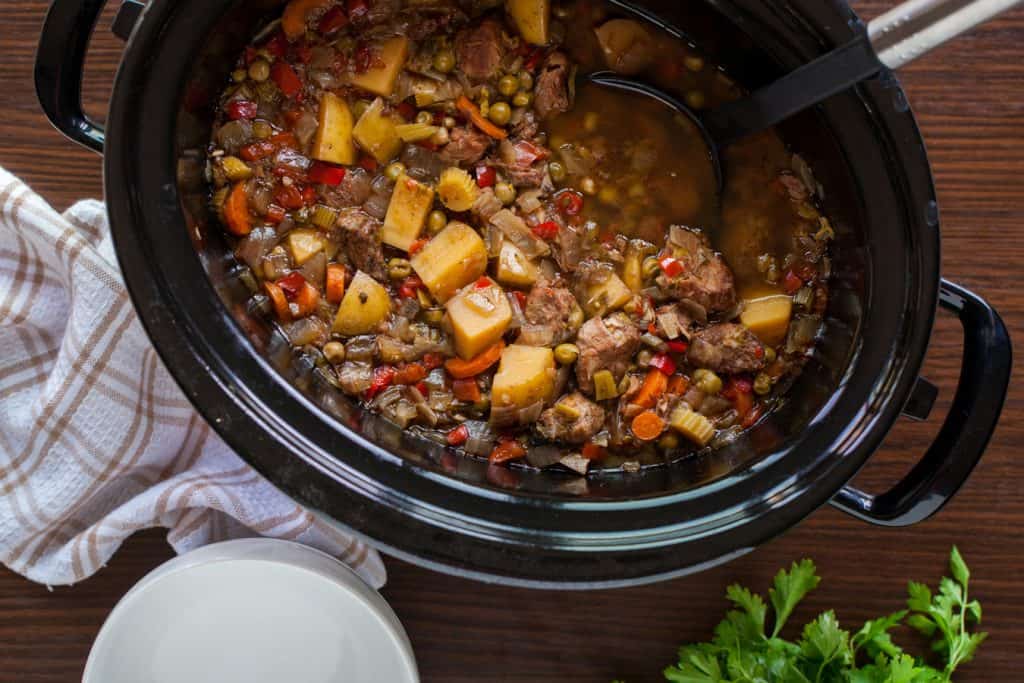 Photography by The PKP Way.
Hope you love this beef stew recipe as much as we do! (And you know I love it even more in the fall when I can make this recipe with ingredients from the garden!)