Create a delicious mouth-watering Slow Cooker Chicken Pot Pie! This recipe is ridiculously easy, jam-packed with flavor, and one of my families favorite dishes.  The seasoned pulled chicken and fresh cut veggies marinated in spices all day creating an amazing dinner you will be proud to serve up!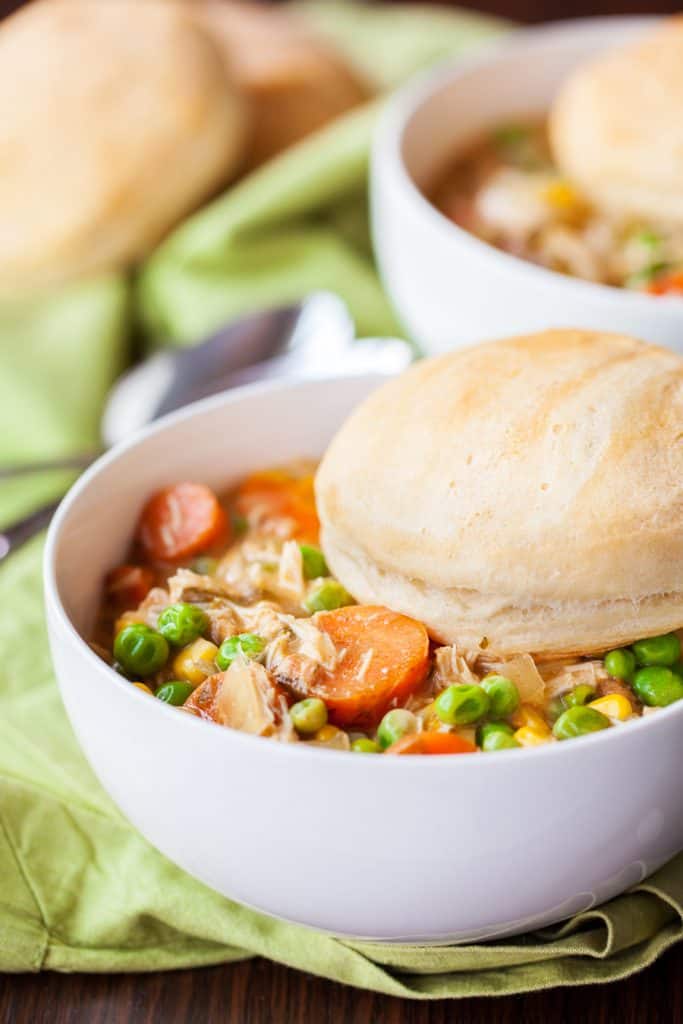 Slow Cooker Chicken Pot Pie
Let's face the hard truth.  We are busy.  With our daily hustle, this slow cooker chicken pot pie is just what we needed. I simply throw everything in the slow cooker in the morning, and when I come home, the house smells incredible and dinner is served.  I get to spend some time with my family and enjoy the evening hours with them before bedtime, rather than slaving away in the kitchen.
Pro tip: Bake the biscuits when you get home in the evening so it doesn't go stale while the chicken pot pie is cooking throughout the day.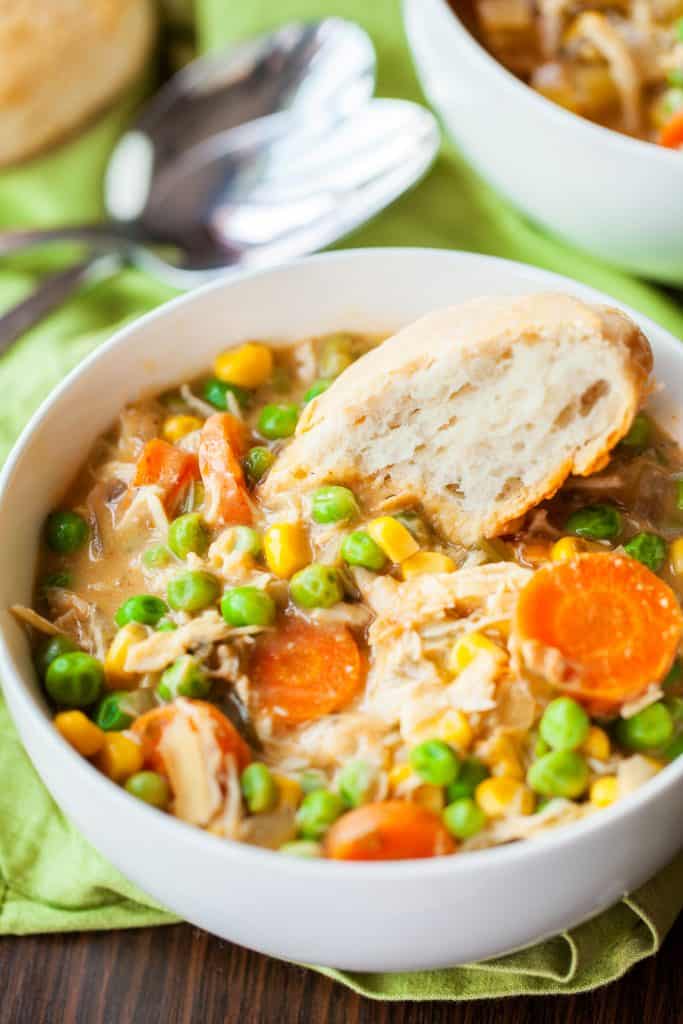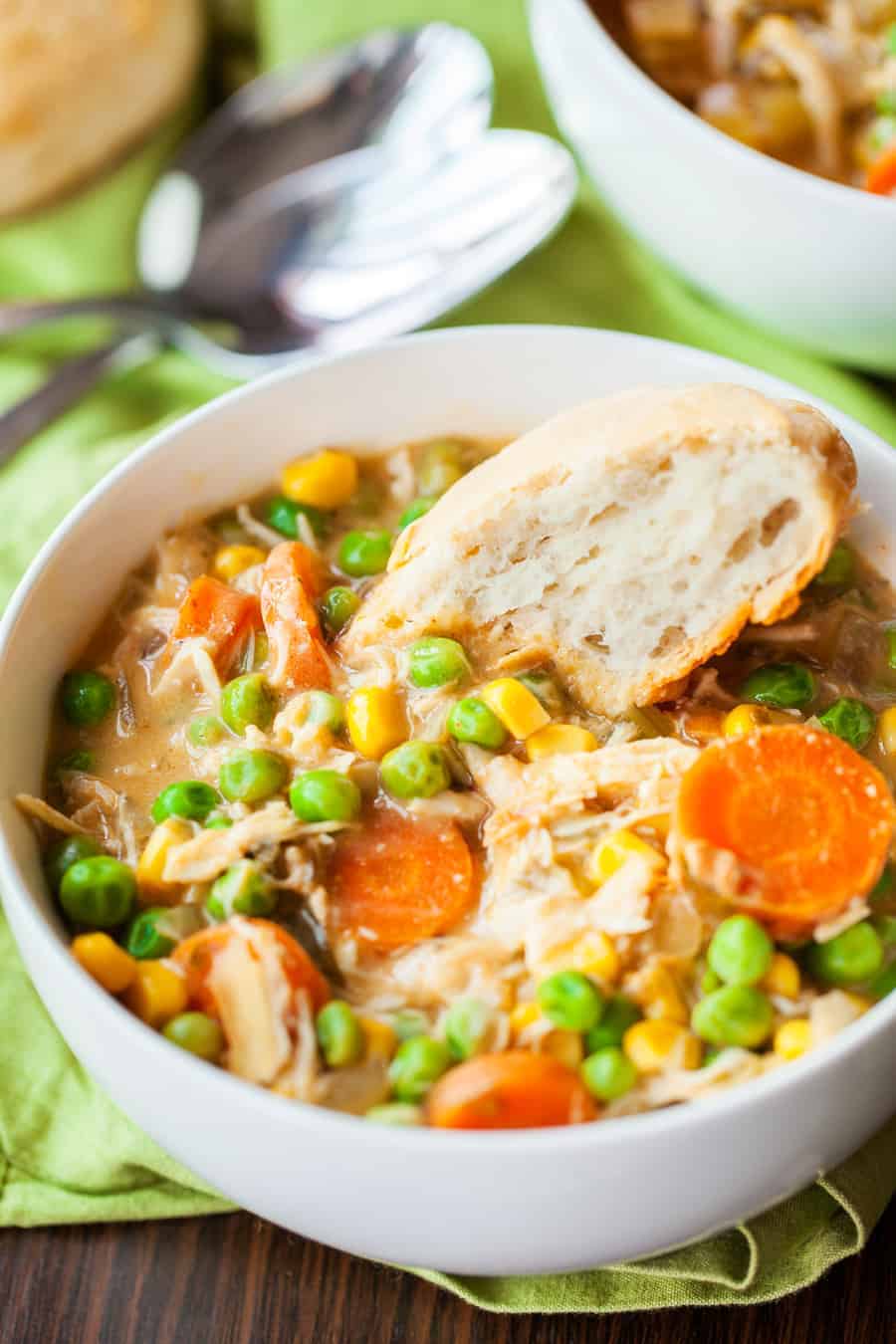 Crock pots are amazing.  Seriously.  Whoever thought you could make crock pot chicken pot pie is a genius.  Through the slow cooker process, these flavors have time to marinate and blend together, creating an amazing flavor (and aroma).  Your house is going to smell so good!  There is really nothing better than coming home to a house that smells like someone has been cooking in the kitchen all afternoon.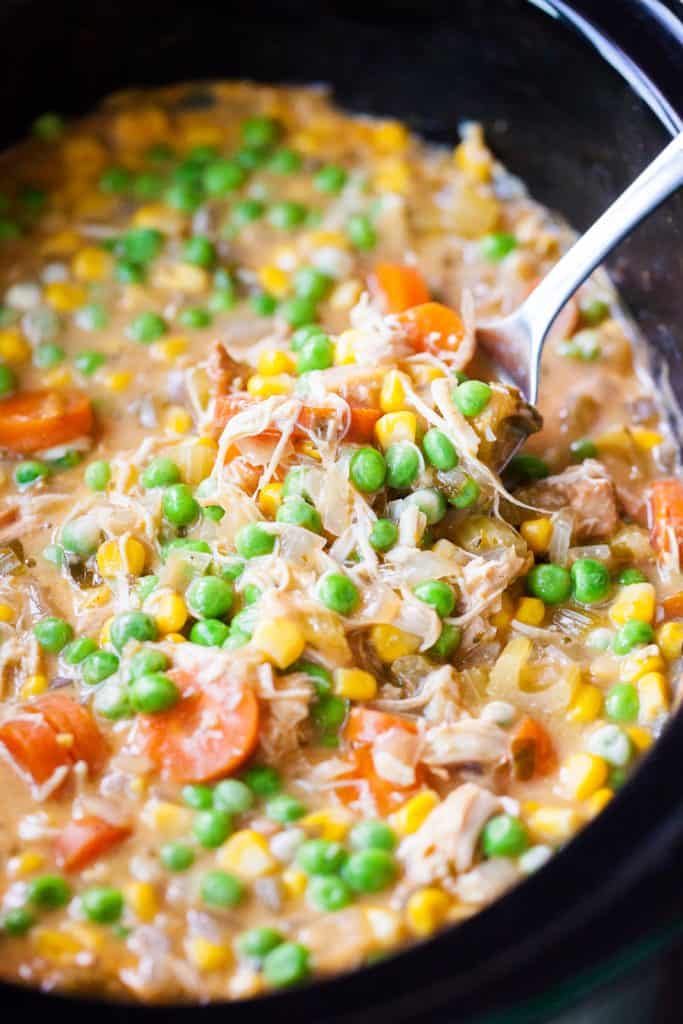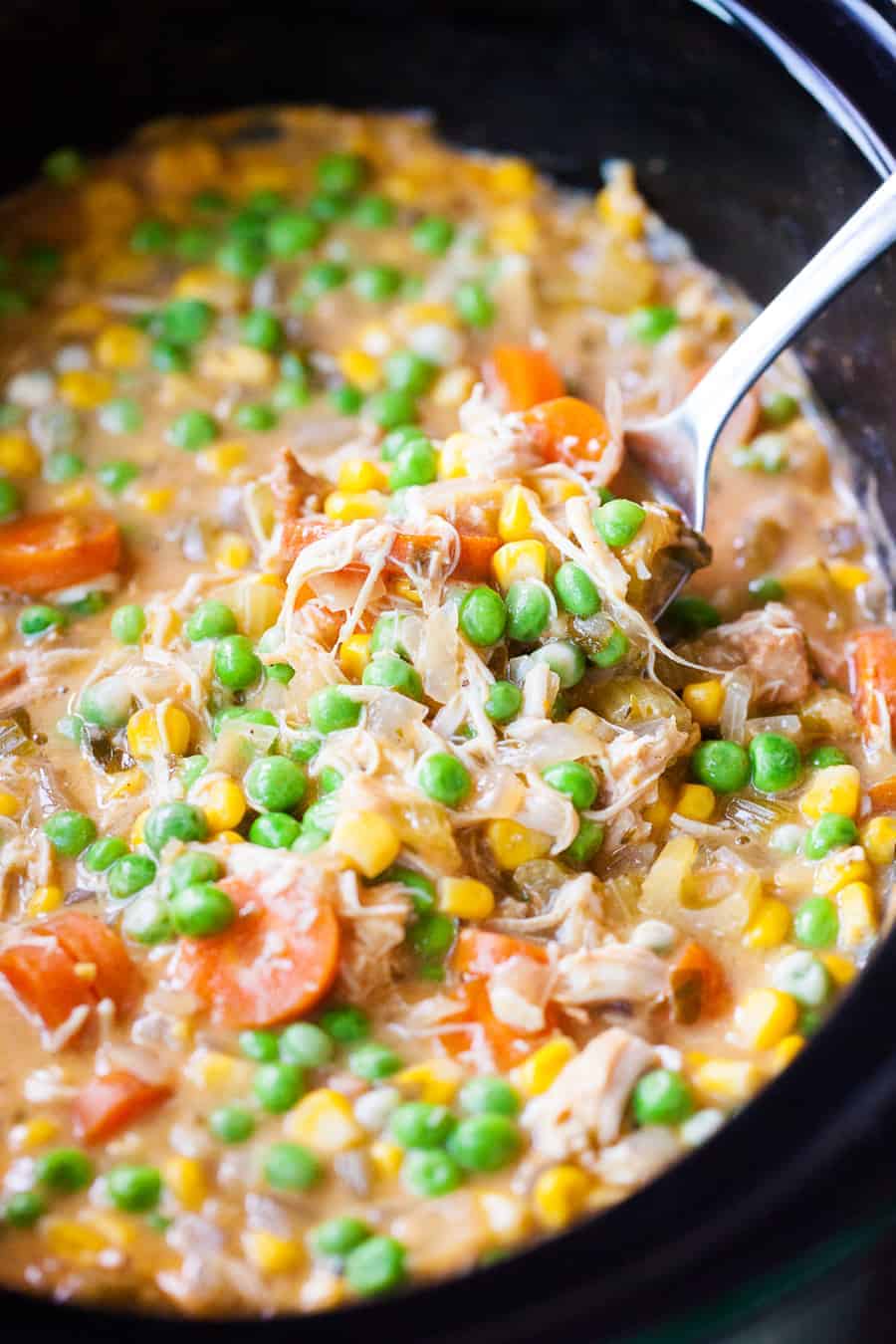 Save yourself even more time by prepping ahead.  You can always make our Amish Potato Dinner Rolls a day in advance.  They are seriously the best rolls and they come out perfect every time!  Hopefully, you can make them last until the next day!
Adapted from Pip and Ebby. Photography by The PKP Way.
Did You Make Chicken Pot Pie?
I want to hear about it!  Take a picture and tag me on Instagram or on Facebook.  I would love to see your finished product!  Make sure to tag me @iamhomesteader or hashtag #iamhomesteader, or both!