This delicious frosted meatloaf recipe eliminates the need to scoop up mashed potatoes with each bite of meatloaf. Think hamburger loaf frosted with mashed potatoes. This meatloaf recipe is both fun to make and a hearty meal the whole family will love.  This frosted meatloaf takes such a unique approach to the traditional meatloaf and it is jam-packed with flavor!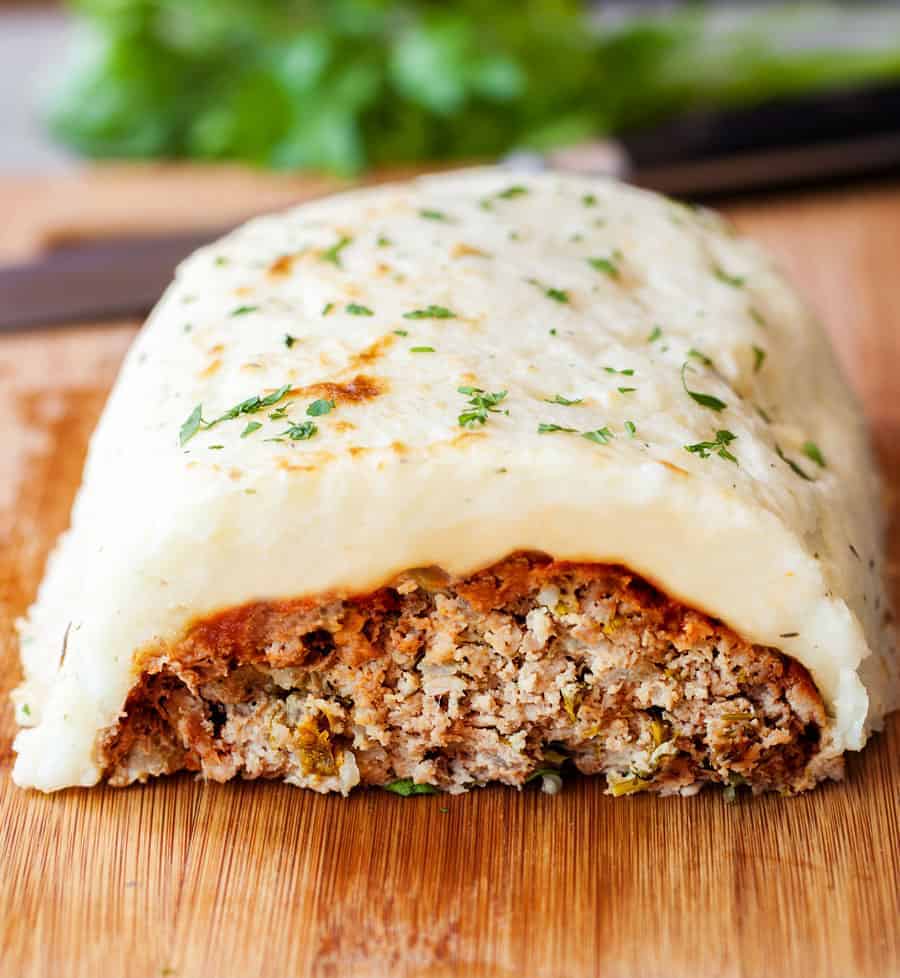 Frosted Meatloaf Recipe
This particular meatloaf recipe became popular in the 40's and I want to bring it back! I mean, what is not to love? Seriously delicious ground beef covered in the perfect mashed potato and everything combined into one amazing bite. It's win-win!  I am not sure why this frosted meatloaf recipe ever took a back seat.  It is simply amazing!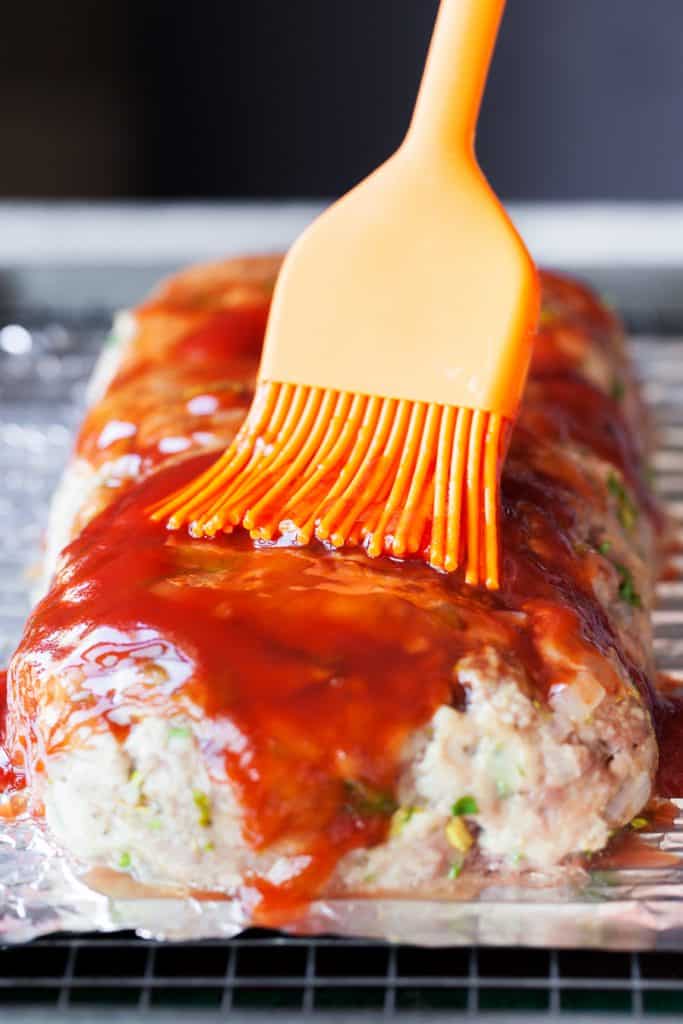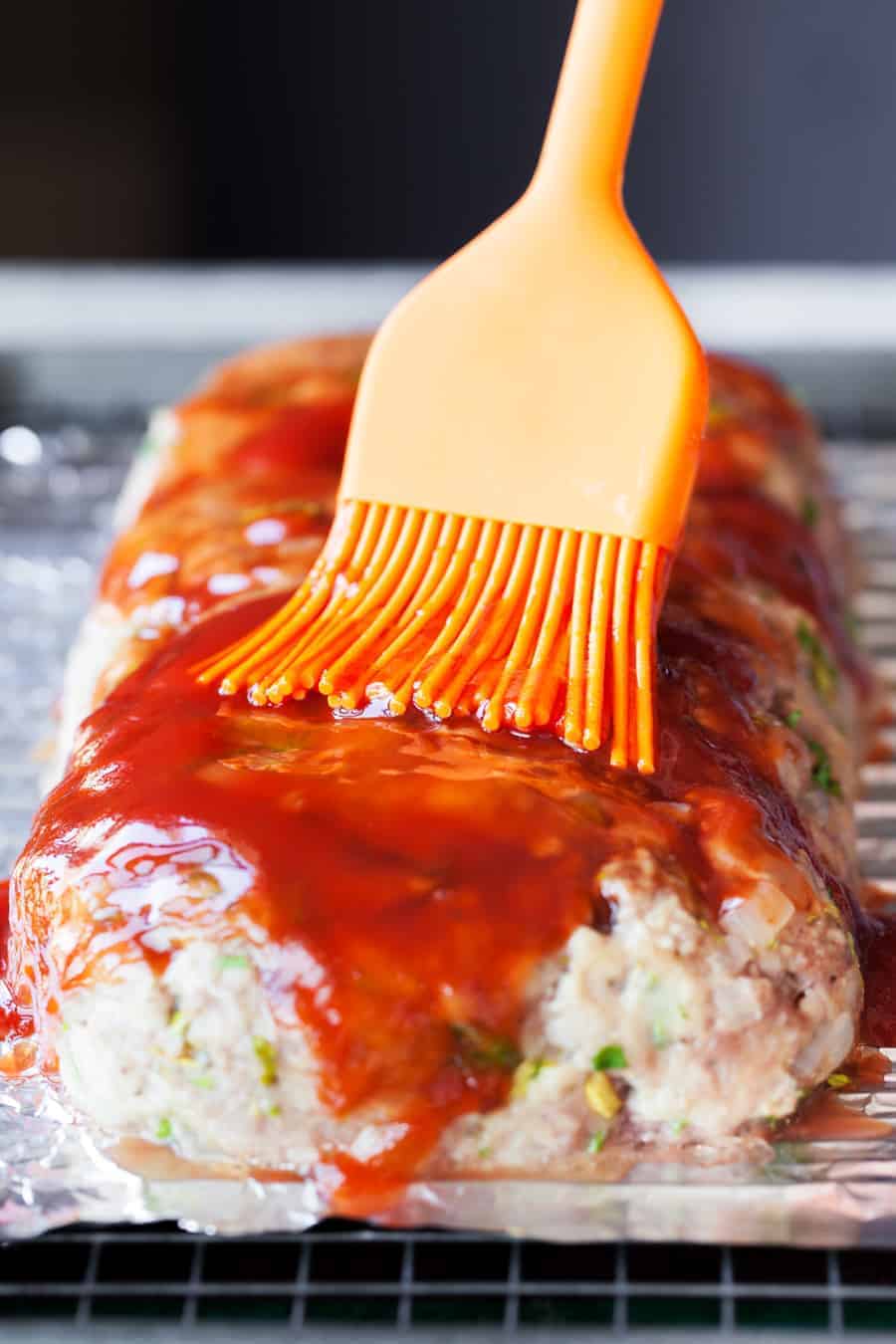 Frosted Meatloaf is easy to prepare and fun to eat.  Get your little ones involved with this one!  One tip to save time is to prepare the Country Mashed Potatoes ahead of time and refrigerate until ready to assemble the meatloaf recipe.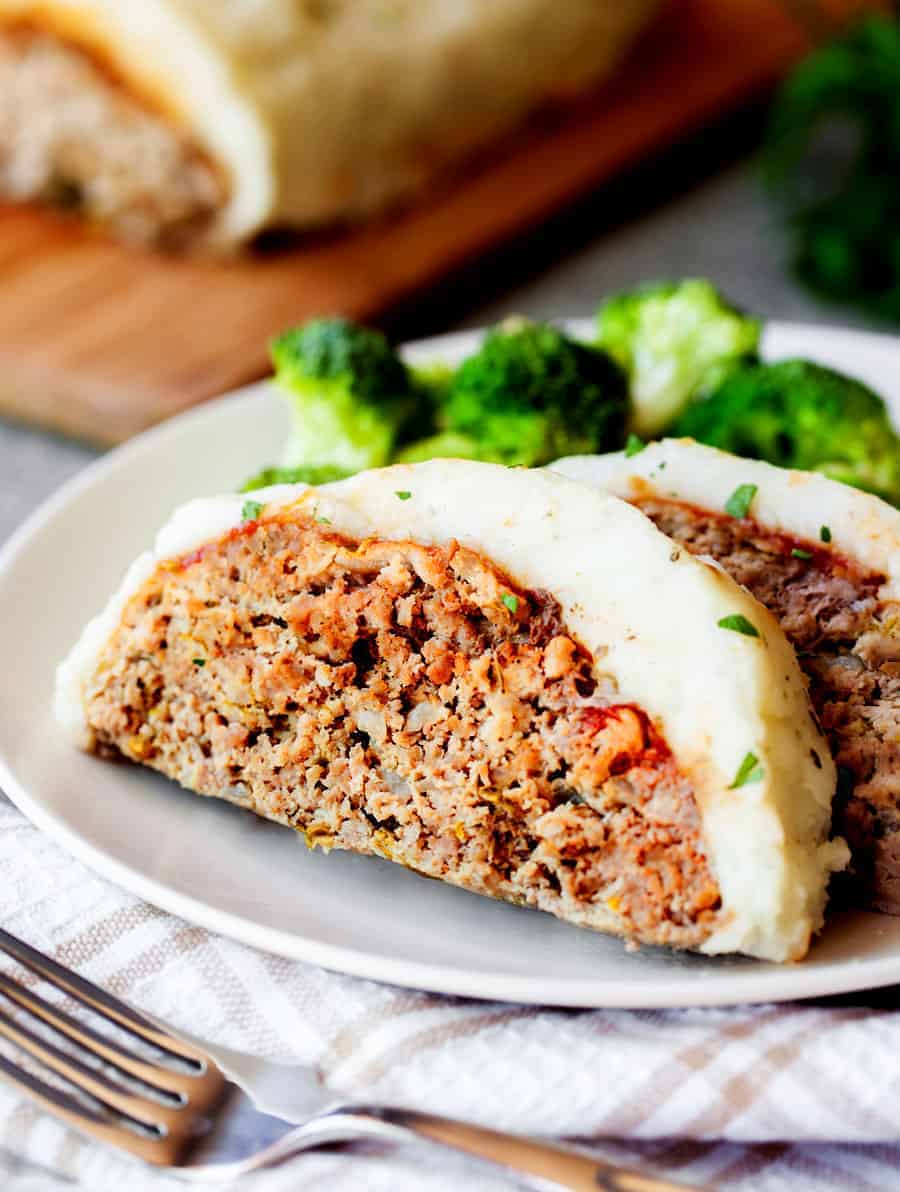 Tips Tricks and Variations
Try adding a full tablespoon of Worcestershire sauce for more depth of flavor.
Add in Italian bread crumbs for a more classic meatloaf consistency.
Can I make Frosted Meatloaf with ground turkey?
Yes, just swap out the ground beef for ground turkey for a lighter meal.  That's all there is to it.  I have tried it both ways and it is just as delicious.  Your family won't even know you made the swap!
Is Frosted Meatloaf good the next day?
If you have leftovers, make a meatloaf sandwich the next day! (My hubby even likes these served cold!)  This is one meal that you can stretch out a few days!
Adapted from My Story in Recipes. Photography by The PKP Way.