Philly Cheese Steak Sloppy Joes combine the cheesy goodness of a Philly Cheesecake and the easy classic Sloppy Joe.  It is the best of two worlds, combined!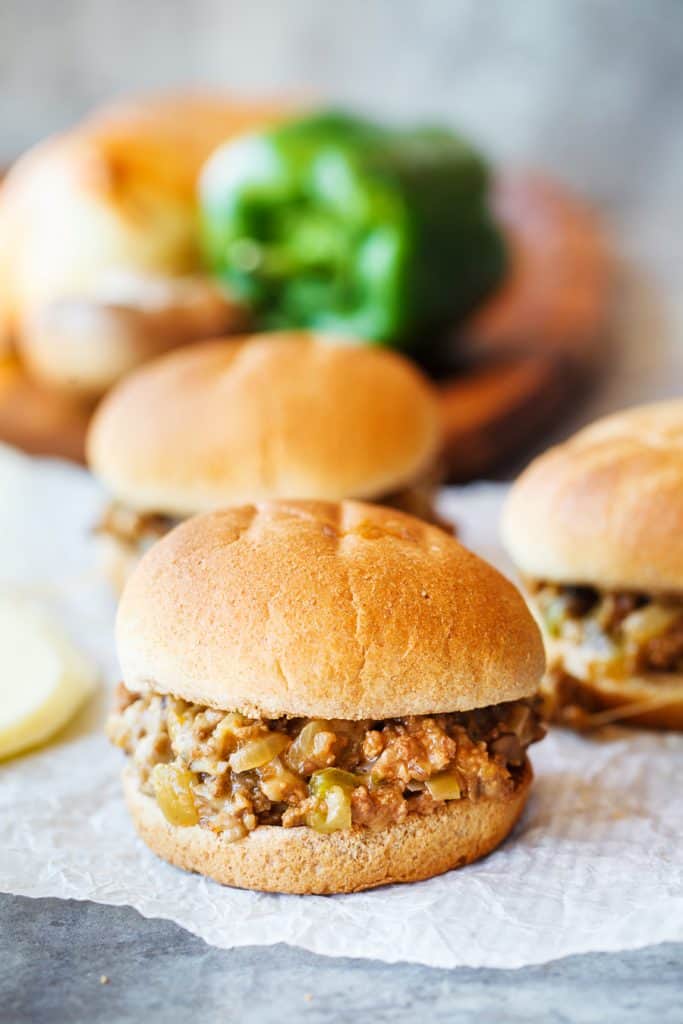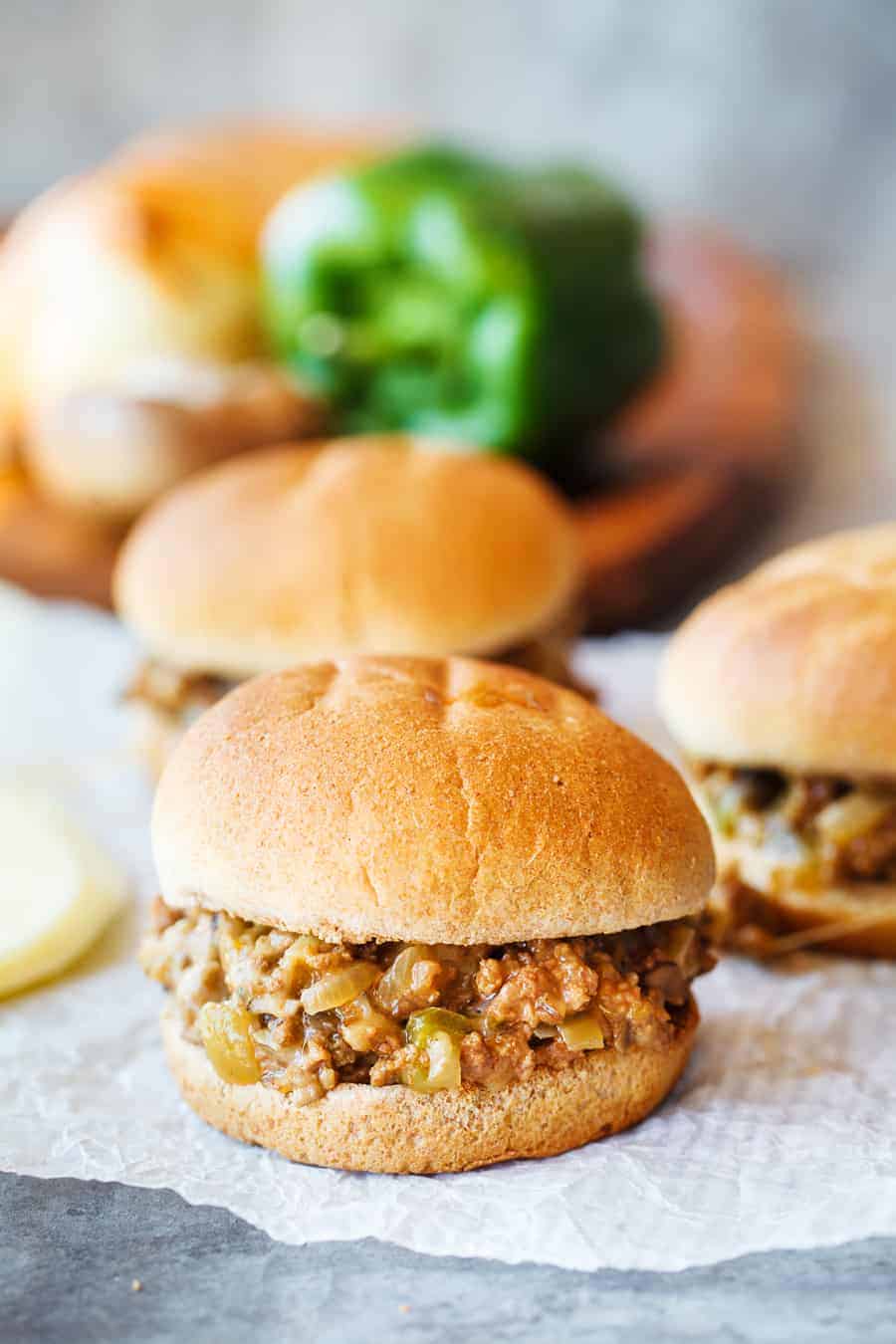 Philly Cheese Steak Sloppy Joes
For when you can't decide between a Philly cheese steak or sloppy Joe, combine the best of both worlds with these Philly Cheese Steak Sloppy Joes! They taste like the classic Philly cheese steaks, but is made with ground beef and served with hamburger buns to resemble sloppy Joes.  Your family will thank you with every cheesy savory bite!
We scarf down two at a time and with our family of 7, I have to triple the batch! I send any leftovers (hardly ever the case) off with my husband for lunch and he says it's just as good the next day.

MY LATEST VIDEOS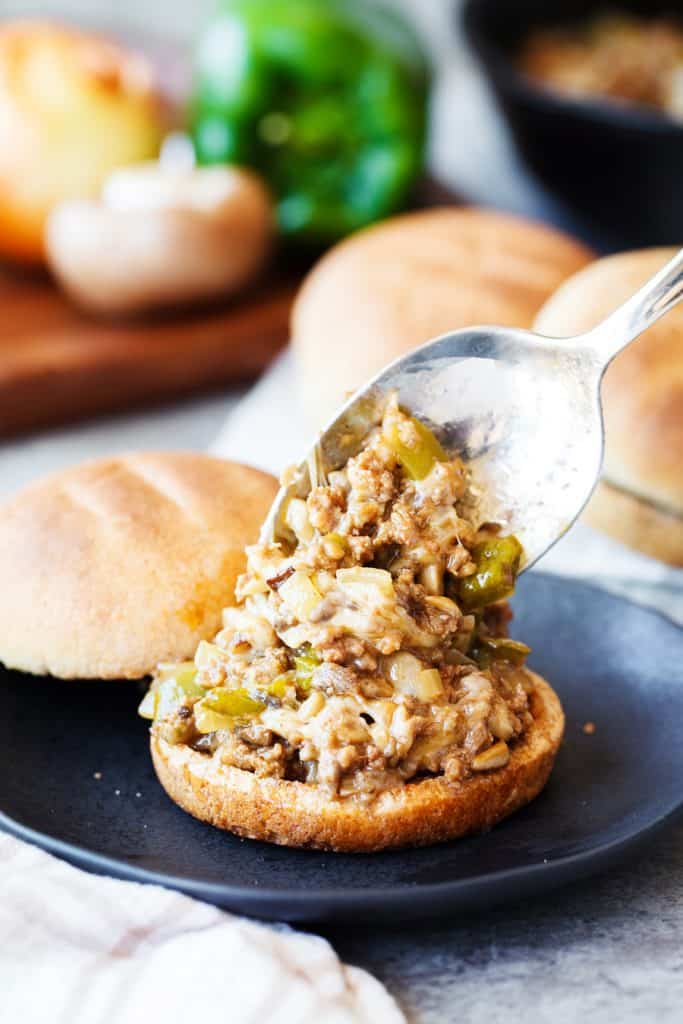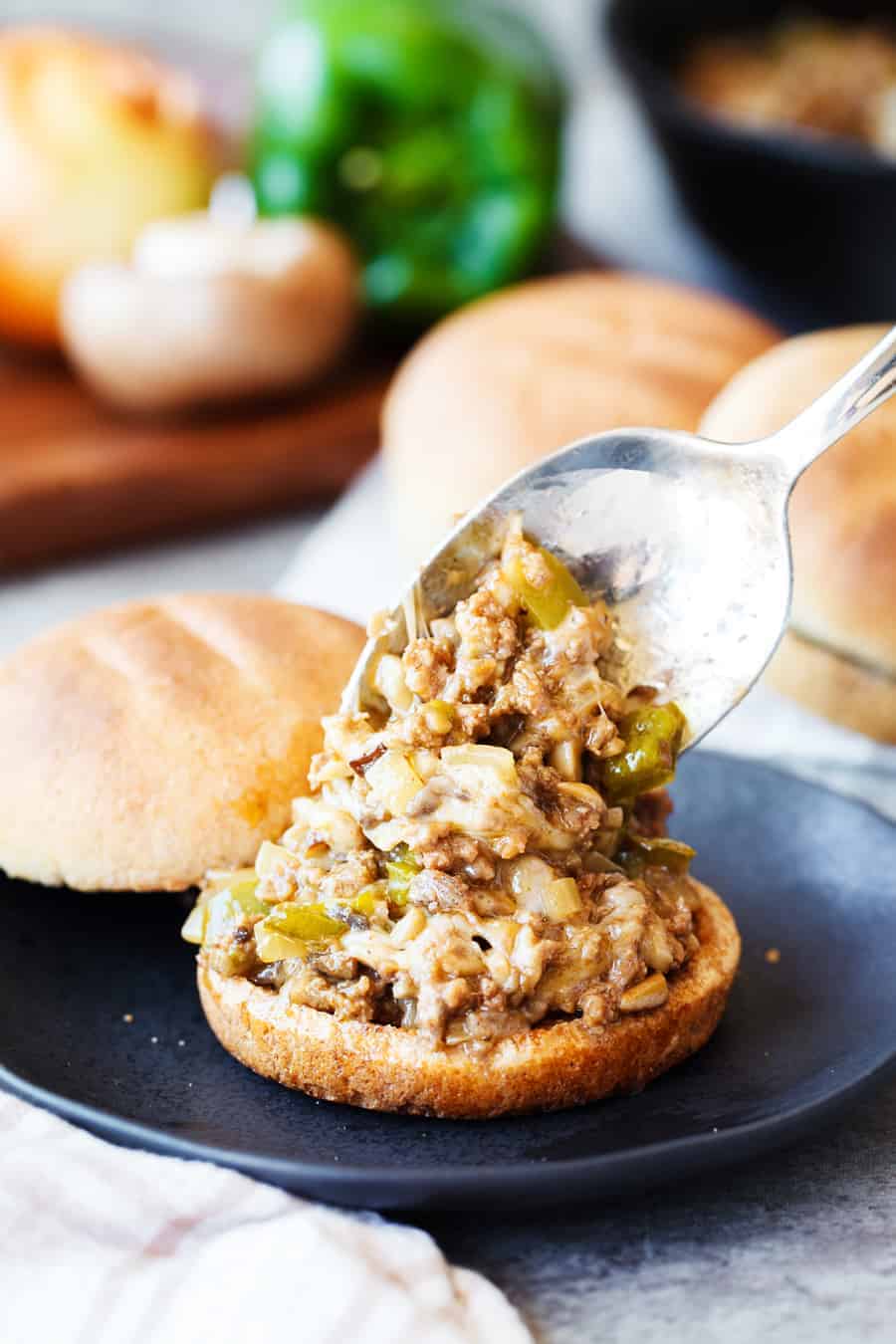 Tips Tricks and Variations
The number one thing I tell people who make this dish is to toast the bun.  Sloppy joes are supposed to be "sloppy" not "soggy", toasting the bun keeps the juices from soaking into the bun and making it a soggy mess.  The number two thing is to pair it with the perfect side dish, some pickles, some potato chips or some Classic Country Potato Salad.
Some other variations of this meal include swapping out the bun for a tortilla and making a Philly Cheesesteak Sloppy Joe Wrap.  If you have picky eaters, you might want to chop up the green stuff a little finer.  Personally, I like it when I can see and taste the textures of the different veggies in my meals.  Some kids see a green pepper and go running.  That part is up to you!
One final tip, sloppy joes are true to their name.  You can eliminate some of the mess by straining your meat.  After you have browned the hamburger, strain off any excess fat before adding the rest of the ingredients.  This will keep your food moist and not runny.
Adapted from Dinner Then Dessert. Photography by The PKP Way.