Game days, parties, or just a weekend snack, this Taco Dip recipe packed with flavor and layers of fresh cut veggies.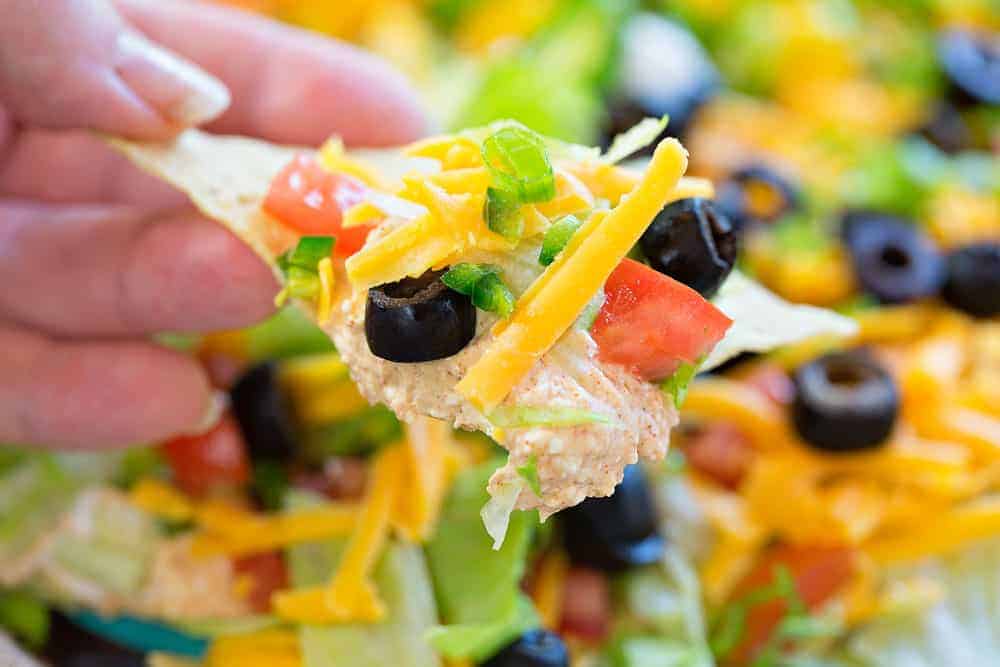 Taco Dip
Taco dip is a staple in my house.  We use it as an appetizer quite a bit, but sometimes, if we are just looking for something light, we will mix it up for lunch.  I put this one on the table and walked out of the room for 5 minutes and found myself making other plans for myself for lunch.  The plate was basically licked clean.   That's the other great thing, kids love it!  They can make it their own because each bite is unique and customized to their liking.
We grew up on this dip as Grandma has been making it forever. I never knew how different it was that she added Cottage Cheese until I brought this recipe to a party and EVERYONE was begging me for the recipe. It adds something amazing to this otherwise standard dip that leaves people wanting more!

MY LATEST VIDEOS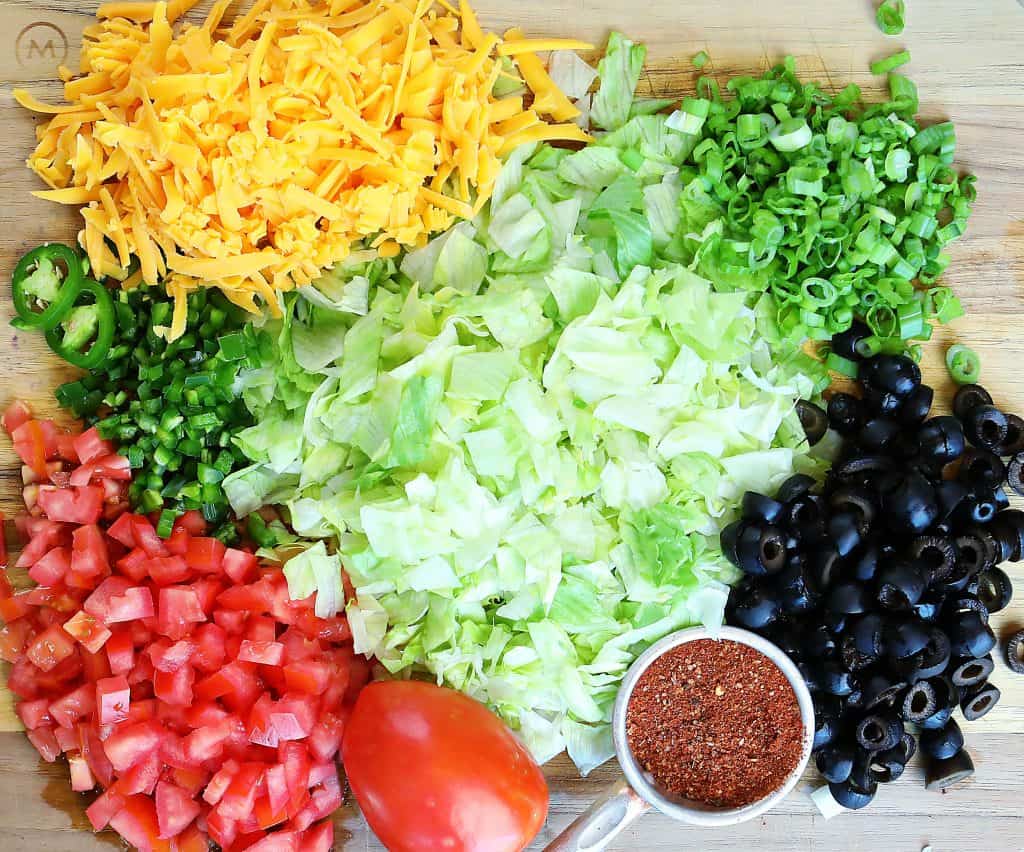 The ingredients in the taco dip are completely customizable.  The ingredients we ALWAYS use are cheese, tomatoes, lettuce, jalapenos, green onions and black olives.  Occasionally, we like to change it up and we add red/green peppers, green chilies, cilantro, avocado, ground beef or chicken and refried beans.  The extra ingredients make it an even more filling meal.  When you make this (and you should probably do it soon), you can decide how heavy you want the dip to be.  You are the chef, it is completely up to you!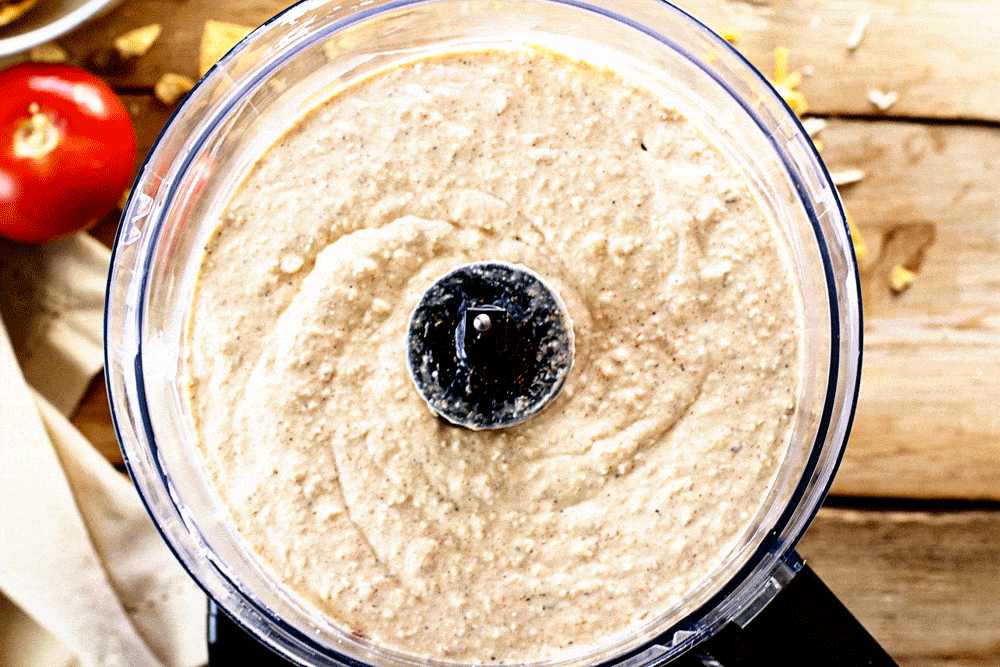 One of the biggest questions I get is why I use cottage cheese.  Most taco dip recipes call for sour cream (I use that later for a topping).  For the base of the dip I use cottage cheese and cream cheese blended together with my homemade taco seasoning. <— That is the BEST Homemade Taco Seasoning ever!!!
Cottage cheese doesn't seem like the best choice if you are trying to compare it to the sour cream combo that you are used to.  However, cottage cheese mixed together with cream cheese creates a thicker foundation for the taco dip and the texture is amazing.  Try it before you write it off.  You will never go back.  You will turn your nose at "regular" taco dip forever!
Plus, Grandma made it that way and she is a genius! <3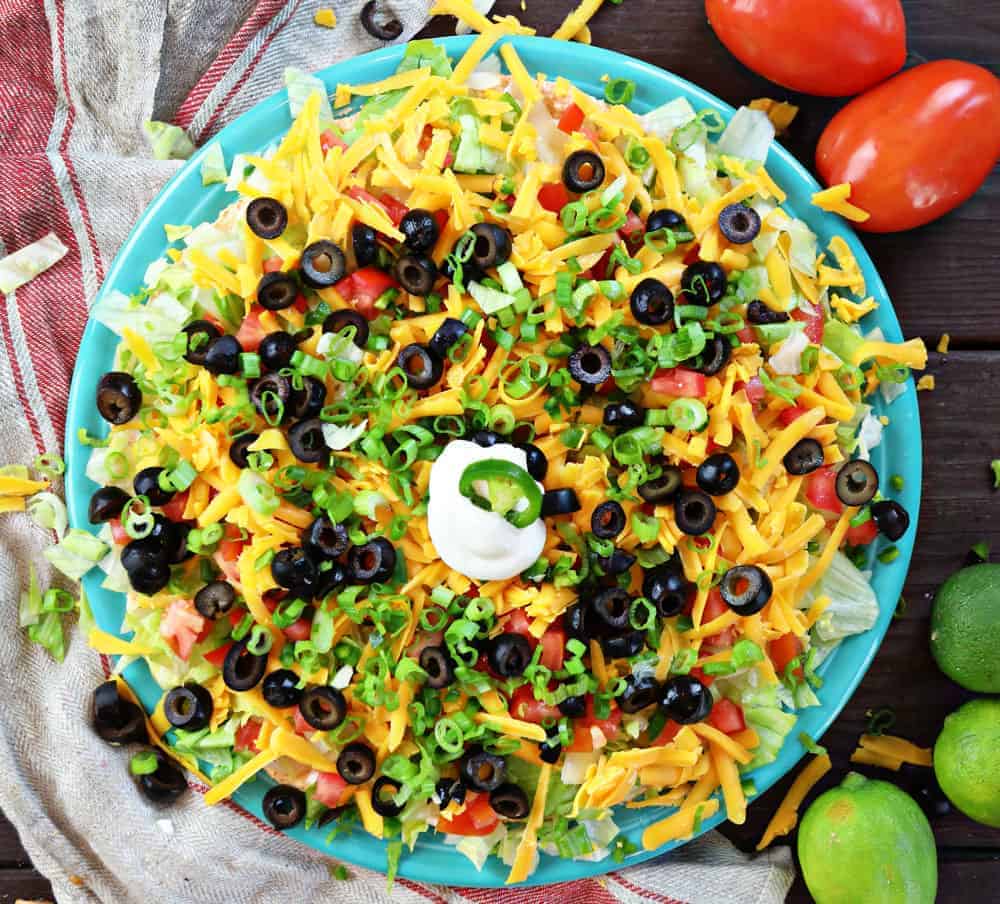 Did you make this Taco Dip Recipe?
I want to hear about it!  Take a picture and tag me on Instagram or on Facebook.  I would love to see your finished product!  Make sure to tag me @iamhomesteader or hashtag #iamhomesteader, or both!