Whiskey Bacon Jam is a unique, easy-to-make homemade condiment that is delicious on burgers, sandwiches, and grilled meats, as well as a topping for appetizers like crackers or cheese platters. It's both savory and a little bit sweet, bursting with flavors from bacon, whiskey, and maple syrup. Use on crackers, burgers, eggs, you name it! It's a definite must-try and a must-share, just like my Onion Bacon Jam!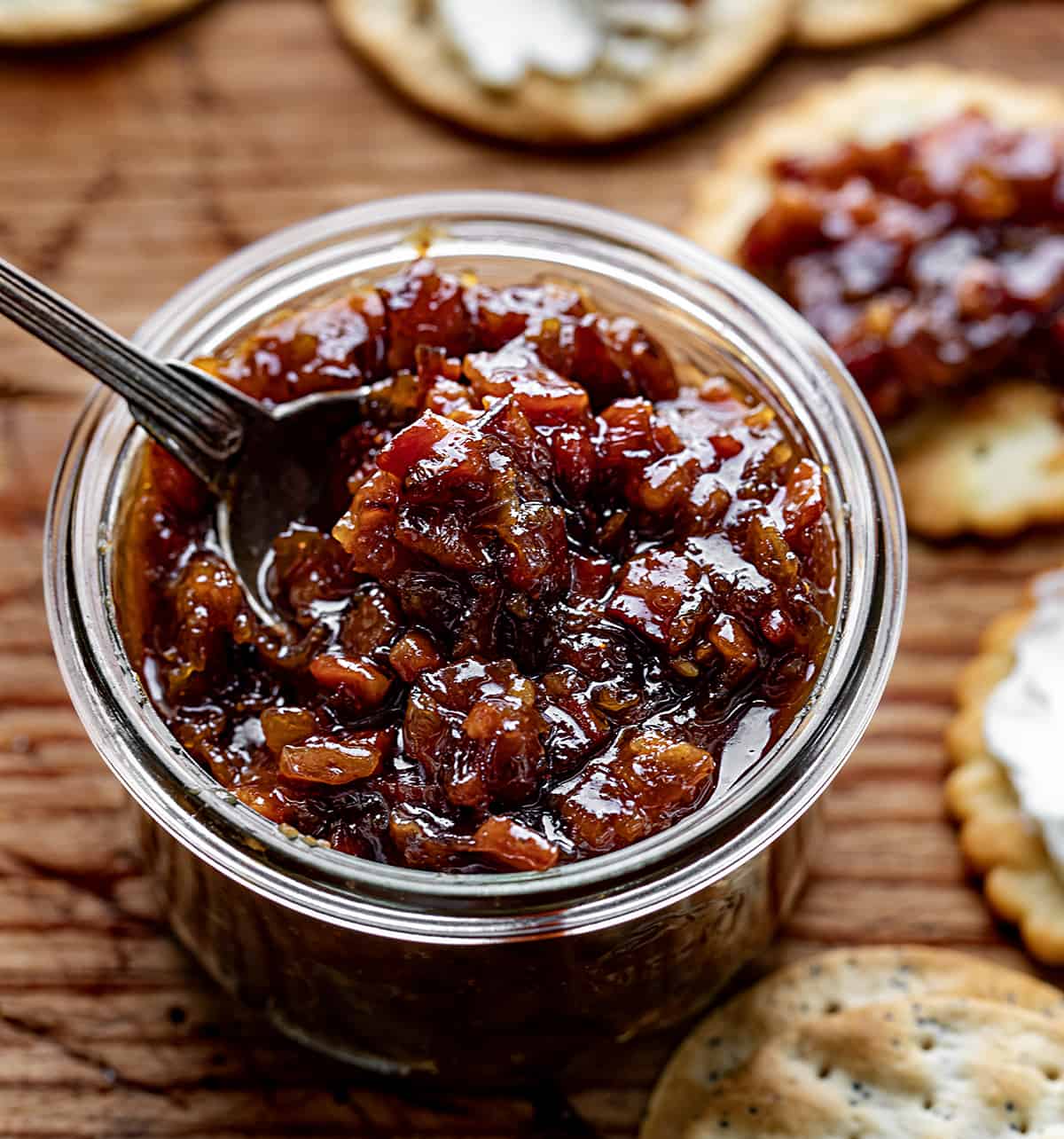 Ingredients & Substitutions
Bacon: Break up the bacon into pieces before or after cooking. Do not make it ahead of time, since you will use some of the bacon grease to cook the onion and shallots. You could also try this recipe with turkey bacon if preferred.
Onions: I used both a yellow onion and shallots. One large onion should give you about 3 cups chopped.
Brown Sugar: The brown sugar adds sweetness and helps to caramelize the ingredients during the cooking process. It contributes to the balance of flavors by providing a touch of sweetness to counter the savory and smoky elements.
Maple Syrup: Maple syrup adds a natural sweetness with a hint of caramel-like flavor. It complements the bacon and brown sugar, adding depth and richness to the overall taste. For the best results, use pure maple syrup.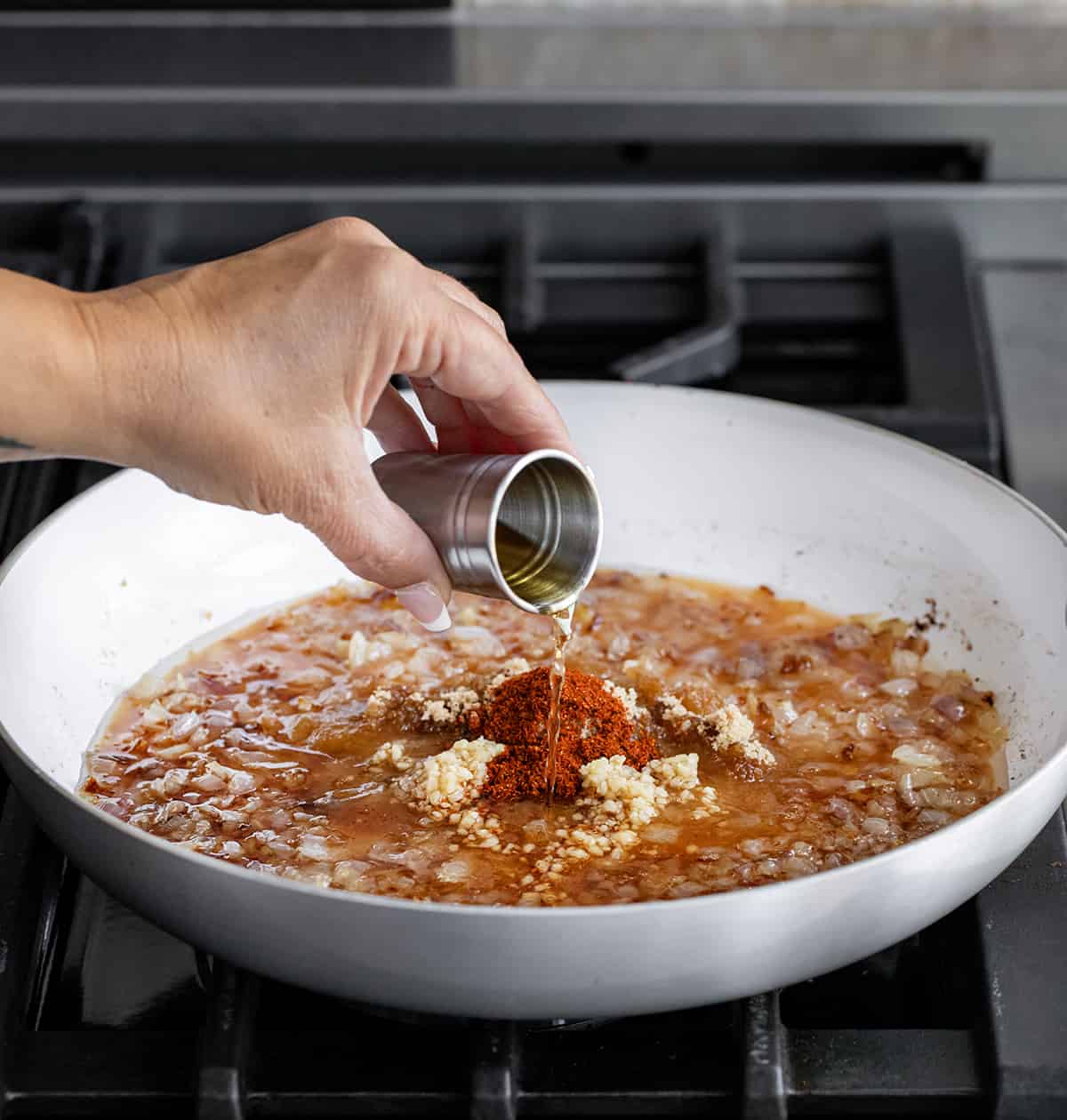 Whiskey: Whiskey not only adds a distinct flavor but also contributes a warm and smoky taste to the jam. It provides complexity and depth, enhancing the overall flavor profile. Choose a whiskey that you enjoy drinking. Or, try the jam with your favorite bourbon, which is a type of whiskey, for Bourbon Bacon Jam.
Chili Powder: The chili powder adds a touch of heat and spice to the whiskey bacon jam. It provides a subtle kick and adds complexity to the flavors without overpowering them. You could leave it out, but I highly recommend using it.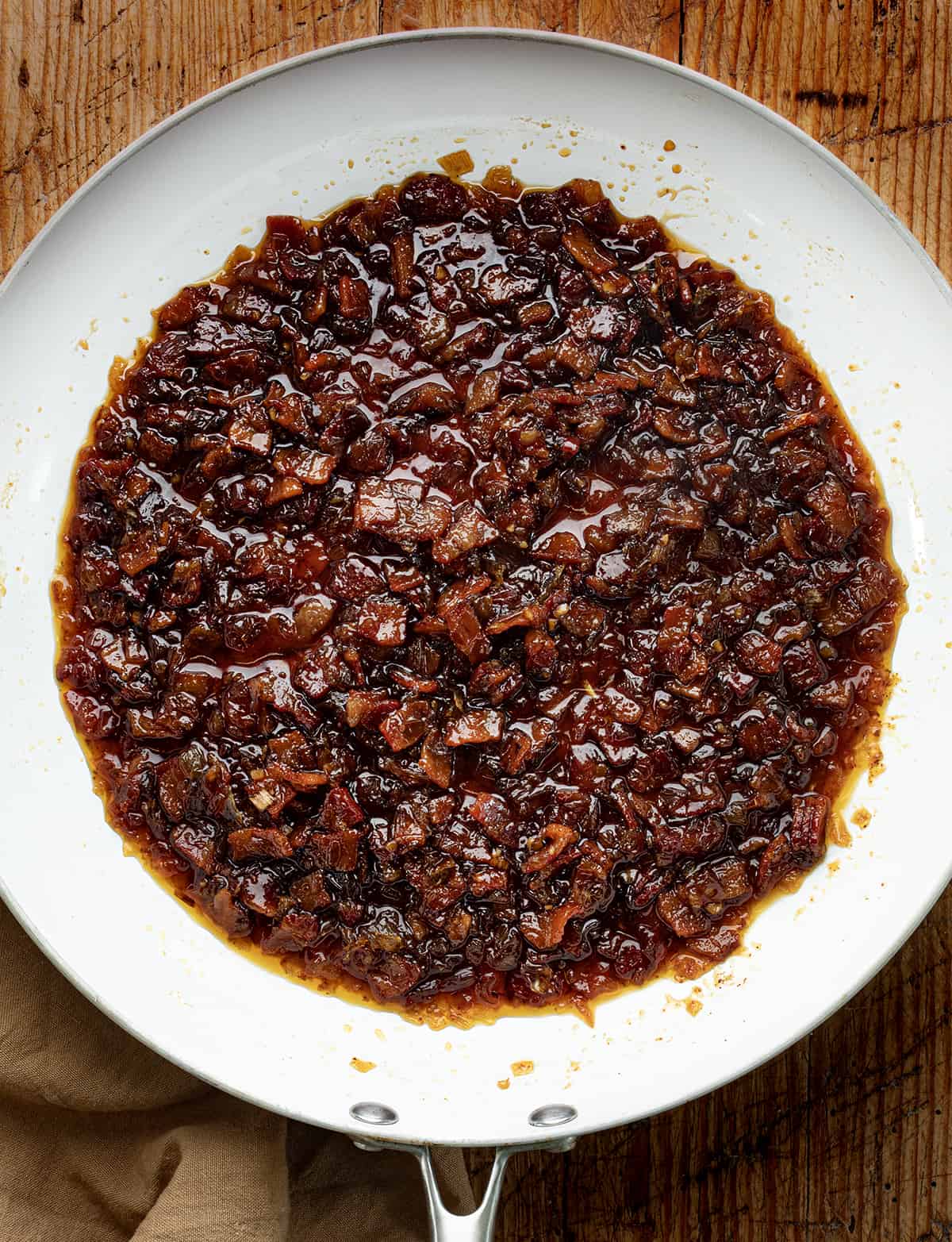 How To Use Whiskey Bacon Jam
This versatile condiment can elevate the taste of a variety of dishes! Here are some ideas on how to enjoy this boozy bacon jam: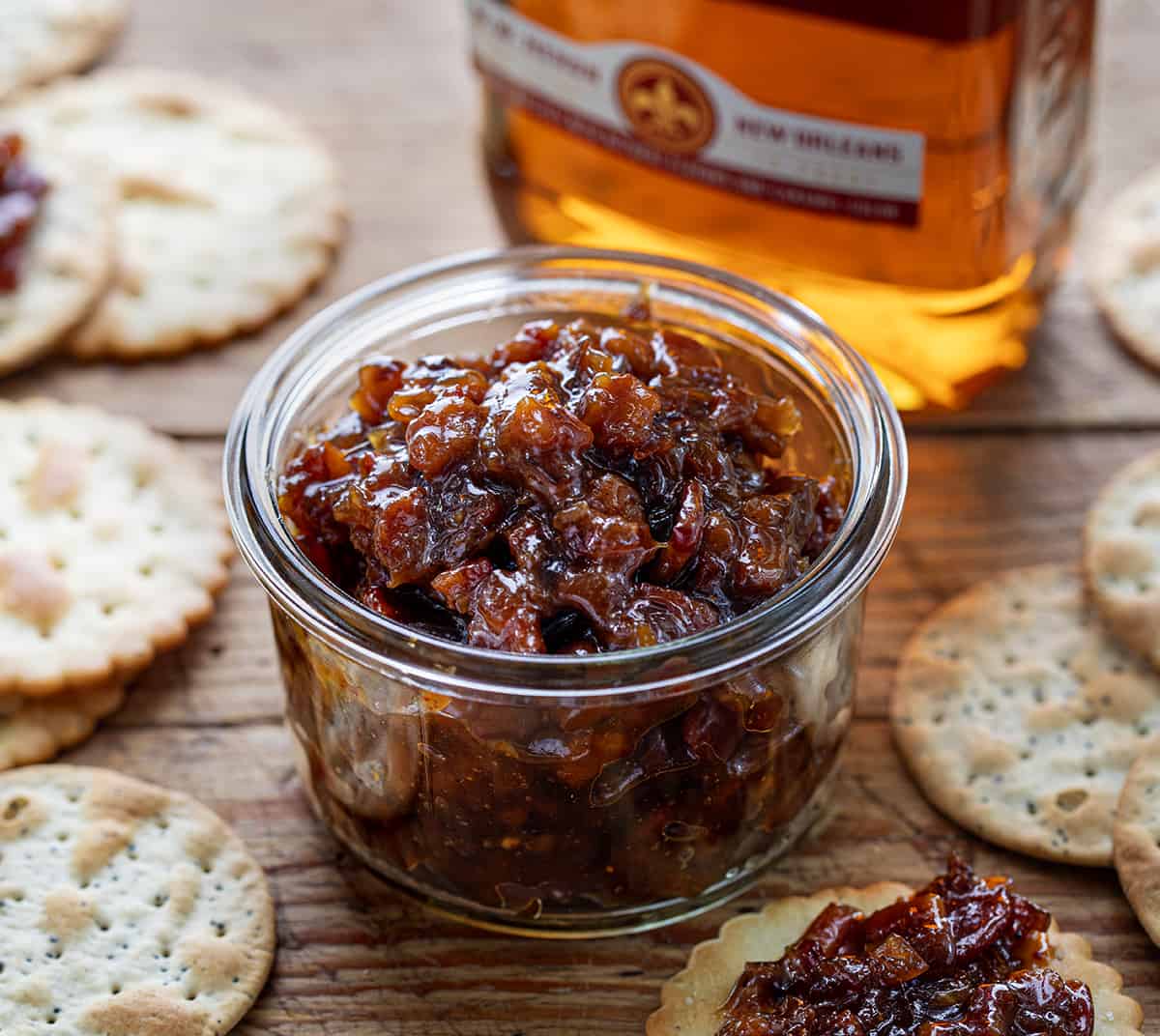 How To Store Whiskey Bacon Jam
Whiskey Bacon Jam should be stored in the refrigerator or freezer. If stored in the refrigerator, it will last up to 2-4 weeks in an airtight container or jar. If freezing for longer storage, use straight-sided mason jars (or glass jars) and leave about an inch of space at the top to allow for expansion.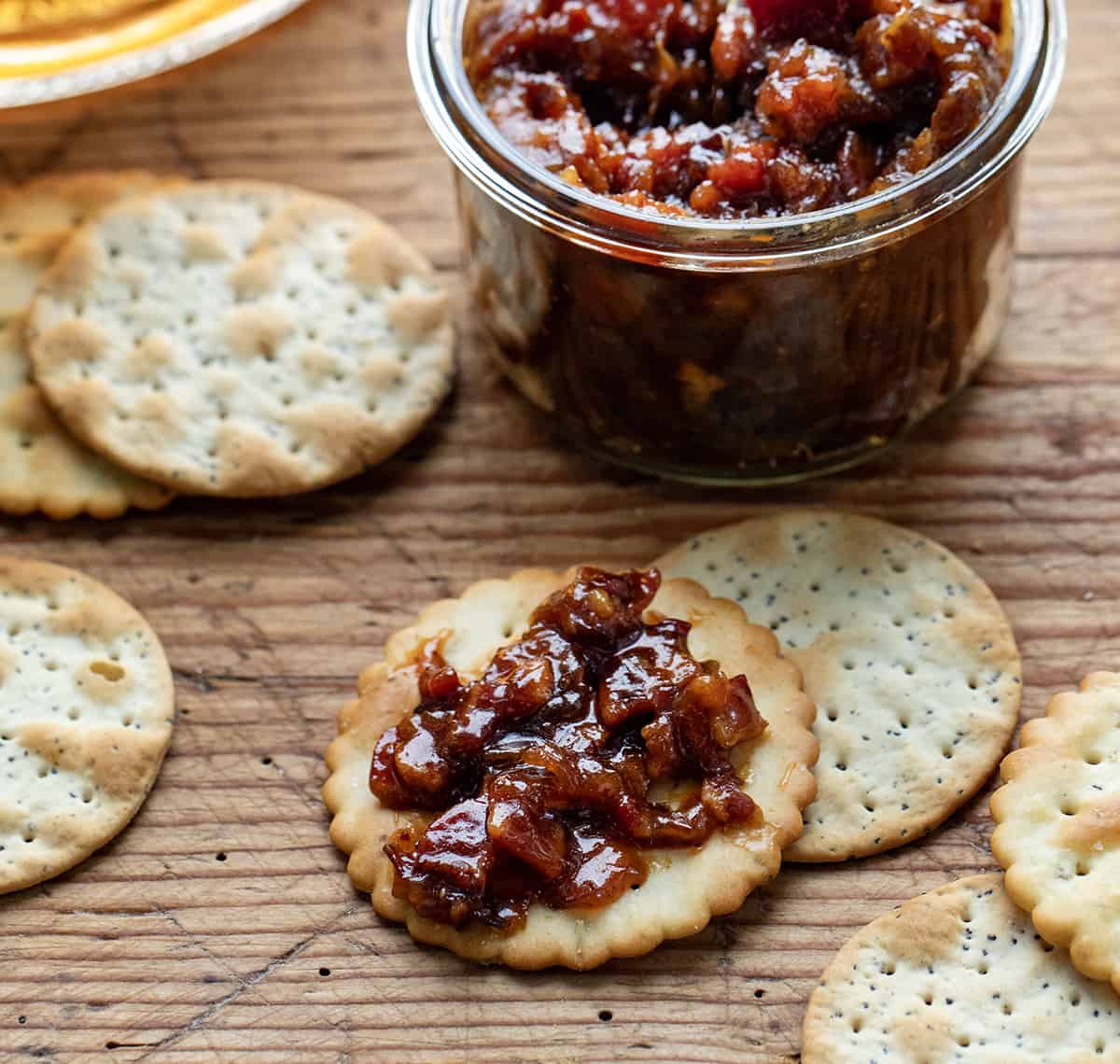 Can Whiskey Bacon Jam be Canned?
This jam cannot be safely canned. The National Center for Home Food Preservation (NCHFP) states no cured meat should be canned. The NCHFP states that cured meat could be much denser than raw meat which could hinder safe canning processes.
Quite possibly my new favorite appetizer! This Spicy Tomato Jam is loaded with flavor and goes perfectly with crackers, burgers, biscuits, and so much more! (Also would be perfect as an appetizer during football season!)
Tomato Bacon Jam is a sweet and savory spread made with fresh tomatoes, bacon, onions, sugar, spices, and red pepper flakes for a slight kick. Perfect for crackers, biscuits, hamburgers, grilled cheese, or even pizza!
This BLT recipe is a step up from the basic sandwich you might already know and love. But, I encourage you to add a little sweet and savory tomato jam to the layers. It not only provides more tomato flavor to the sandwich, but it also has pieces of crispy bacon for more bacon! So really, it's like a DELUXE BLT sandwich!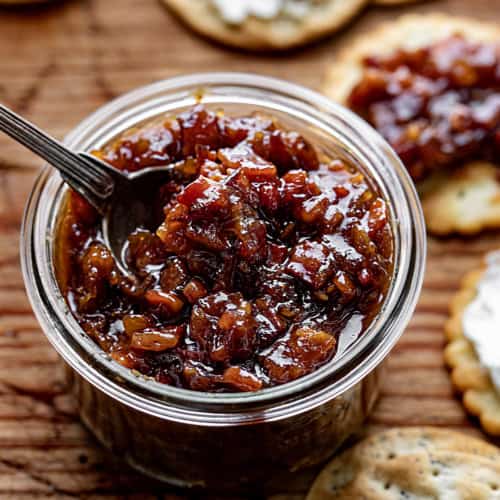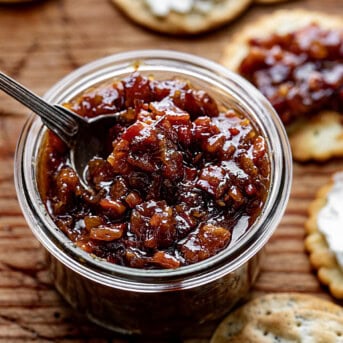 Whiskey Bacon Jam
Whiskey Bacon Jam is a unique, easy-to-make homemade condiment that is delicious on burgers, sandwiches, and grilled meats, as well as a topping for appetizers like crackers or cheese platters. It's both savory and a little bit sweet, bursting with flavors from bacon, whiskey, and maple syrup.
Ingredients
1

pound

bacon,

cut into small pieces

1

large

yellow onion,

finely chopped into ¼-inch pieces (about 3 cups)

2

large

shallots,

diced (about 1 cup)

2

teaspoons

garlic,

minced

½

cup

(100 g) brown sugar

¼

cup

(79 g) maple syrup

3

tablespoons

apple cider vinegar

1

teaspoon

chili powder

3

tablespoons

whiskey
Instructions
In a medium saucepan over medium heat, cook bacon until crispy. While the bacon is cooking, line a plate with a paper towel.

Place the cooked bacon onto the lined plate. Set aside.

Leave about 4 tablespoons of bacon grease in the pan, carefully removing the rest.

To the pan, add the onion and diced shallots. Reduce the heat to medium-low. Cook until the onions are caramelized, 15-20 minutes, stirring often.

Mix in the garlic, brown sugar, maple syrup, apple cider vinegar, chili powder, and pieces of cooked bacon.

Remove the pan from heat and add the whiskey. Stir well. Place the pan back on the heat.

Simmer for 10-12 minutes, or until the mixture has thickened. It should be about the consistency of a jam.

Serve warm or at room temperature, but you may want to warm it slightly if it has been refrigerated.
Did you make this recipe?
You can tag me at @iamhomesteader.
What the Test Kitchen had to say about this recipe: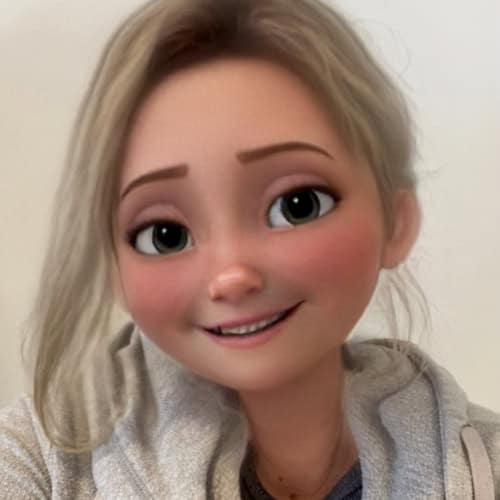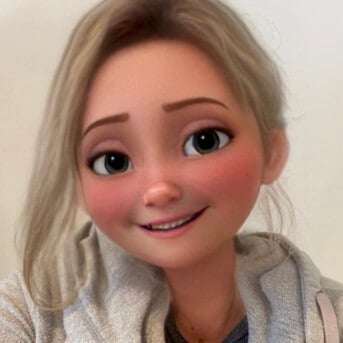 Autumn
When the concept of bacon jam was first introduced to me I completely rejected it. Please, learn from my mistake! Bacon Jam is such an amazing and versatile dish. Served as a dip or a spread, or even on sandwiches, it just makes everything better. This version has some whiskey in it which adds a nice bold smokey flavor. You can't taste the whiskey, it just enhances the already amazing flavors.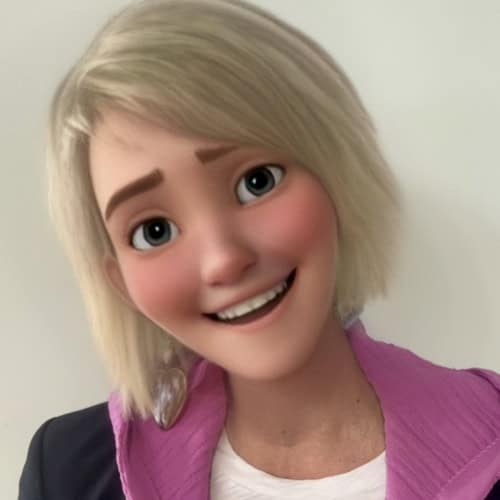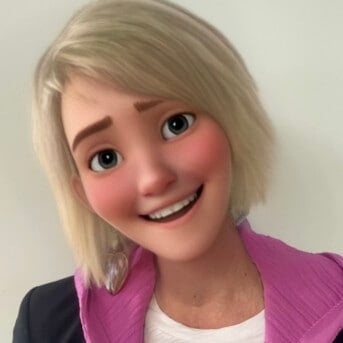 Elizabeth
Oh my goodness, this is so good and addicting! I loved it on a cracker and with added cream cheese on a cracker, too. I can't wait to add this to a burger! You definitely get a balance of flavors from the sweetness of maple syrup and brown sugar to the savory bacon. You really do need to try this and show it off to everyone you know!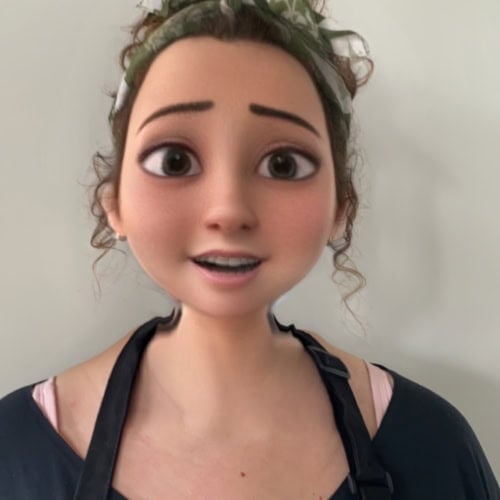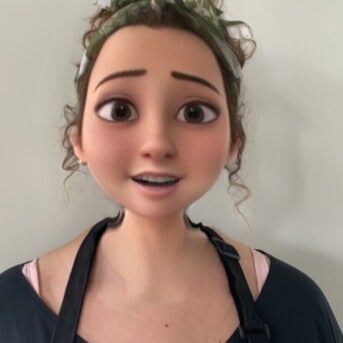 Rachael
Put this on everything and anything! I would just eat this with a spoon but it would be amazing on a burger or eaten with cream cheese and crackers like we tried it. Fantastic. My favorite jam is bacon!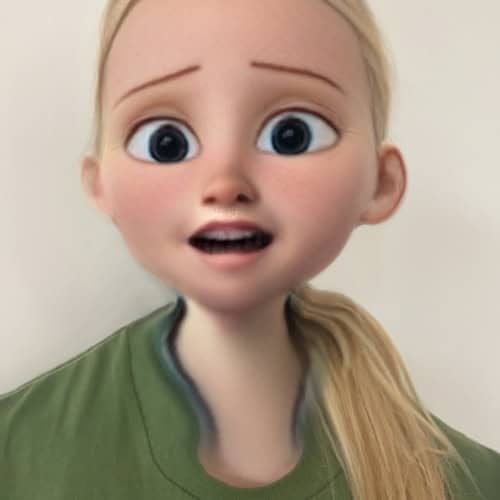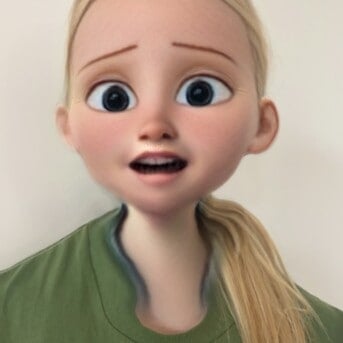 Annabelle
This stuff is ridiculously delicious! I was skeptical at first but I could eat this on its own, and it pairs so well with cream cheese and crackers!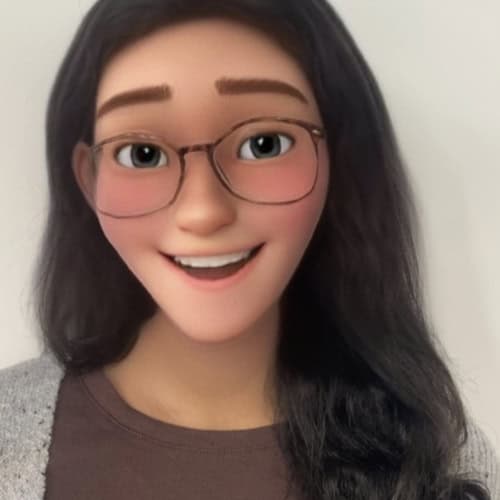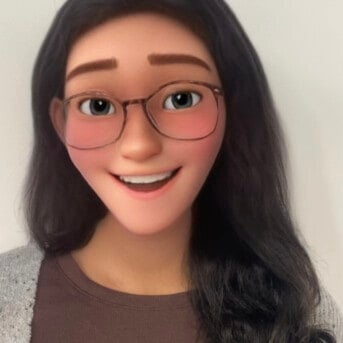 Bella
Not only does it taste amazing on its own, it can go with or on so many things! The whiskey isn't overpowering, but it definitely gives this jam a deep, smoky taste. Works so well with bacon!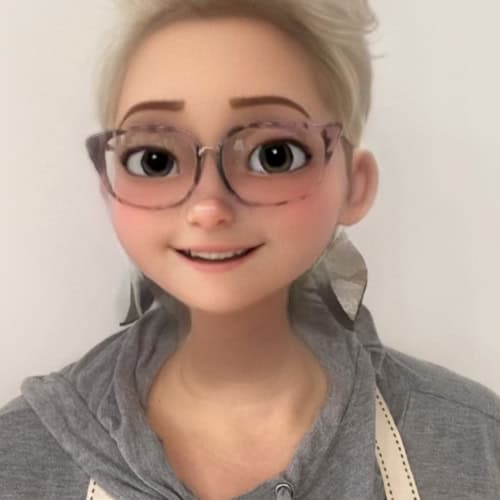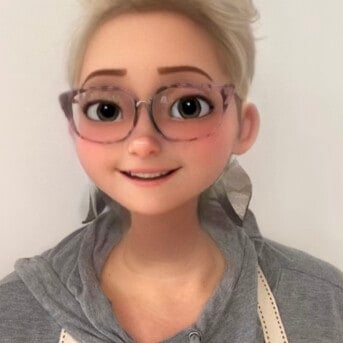 Selena
I mean, bacon AND whiskey?? Yes, please. The flavor and caramelization and deliciousness that happens with this are just so so special! I love this.