Chicken Tomato Salad is a vibrant and delicious salad with heaping piles of fresh veggies, eggs, and flavor-packed chicken.
Chicken Tomato Salad
Beautiful and delicious salads don't have to consist of dozens of ingredients. By incorporating quality over quantity you can create a beautiful and mouth-watering Chicken Tomato Salad!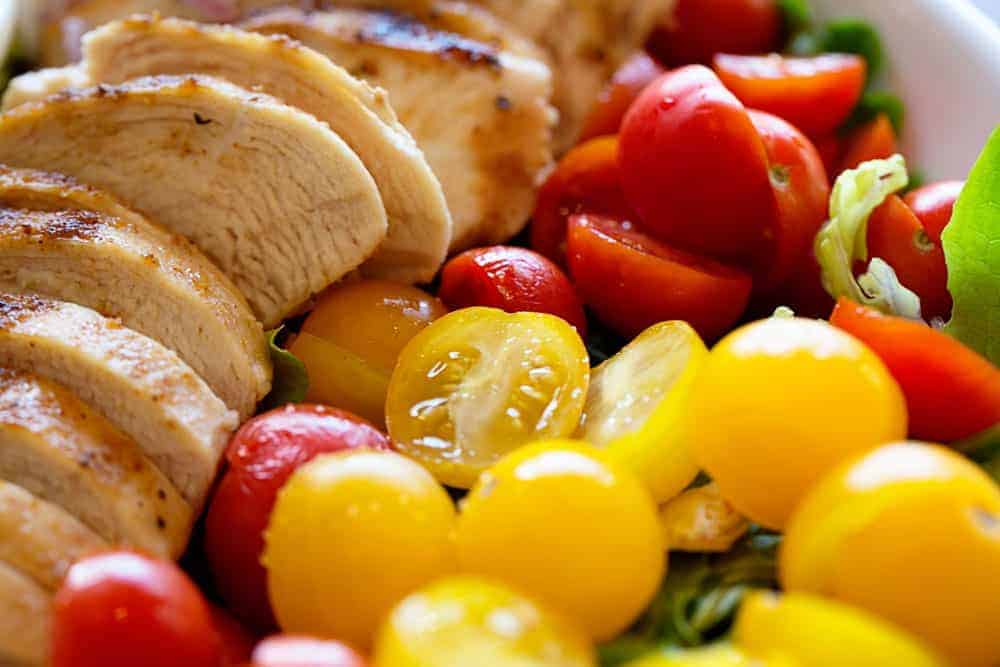 MY LATEST VIDEOS
This salad holds a special place in my heart for one big reason… it was the first salad I was able to make with ingredients entirely from our homestead. We raised the chickens and butchered them ourselves, we grew the gorgeous cherry tomatoes, onion, and lettuce. There are even a few "weeds" in there!  There is just something about food that you have cultivated on your own.  It tastes better!  I'm here to tell you that the eggs are fresher, the tomatoes are earthier and more flavorful, the lettuce is crisp and full of flavor.  It makes so much difference when you know the soil and the land where your food is coming from.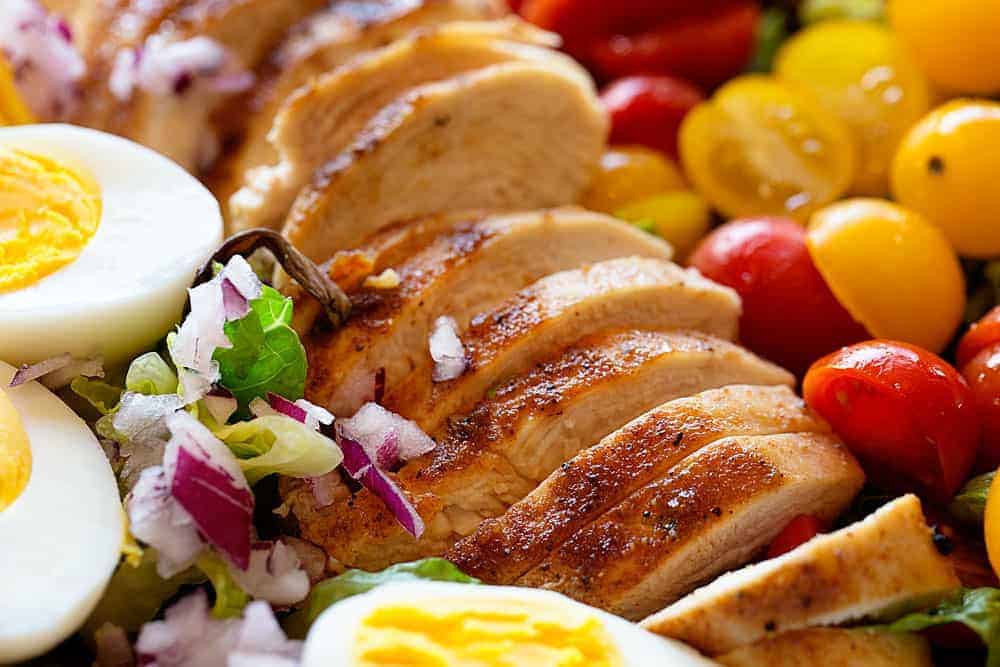 Being able to prepare beautiful food from the land and animals we have raised is quite a feeling of accomplishment. Sharing that experience (the work as well as the eating!) with my children is something that I hope makes an impact on how they view food.
If you like this salad, you might also try my amazing Blackberry Chicken Salad.