Breakfast will never be the same with this Ham, Egg, and Cheese Breakfast Sandwich recipe! We love breakfast recipes in our house, but this one is easily our favorite. We also like to use eggs from the chickens we raise as well as homemade rolls!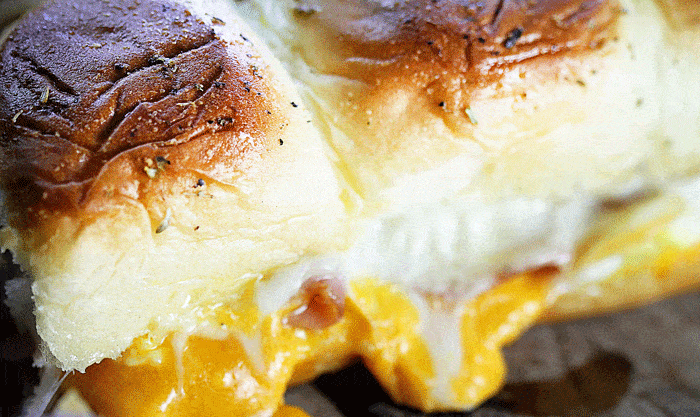 Ham Egg & Cheese Breakfast Sandwich
Just look at all of those ooey gooey layers of melty cheesy goodness. This easy breakfast sandwich will change your day, maybe even your life.  They are jam-packed with flavor and so easy to prepare!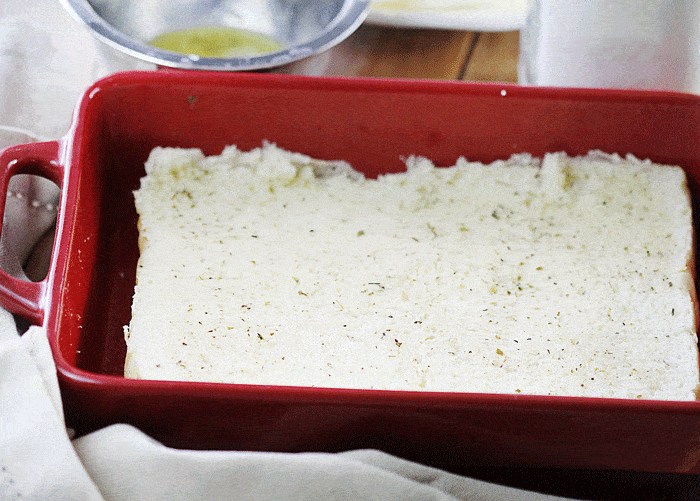 MY LATEST VIDEOS
When I don't have time to make homemade rolls, I like to use Kings Hawaiian dinner rolls.  The Kings rolls are deliciously sweet and cutting the whole pack in half makes this cheesy breakfast sandwich recipe a breeze.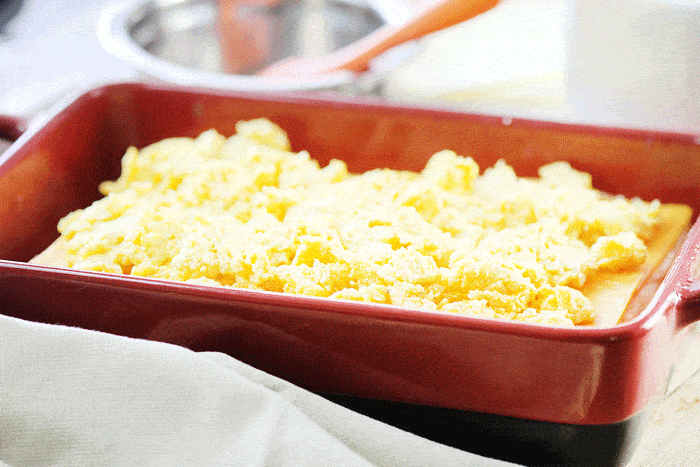 Your family and friends will go nuts over the cheesy layers in this recipe.  It will quickly become the best breakfast sandwich recipe in your arsenal. Just be ready for folks to ask to come over a lot more! (And also ask them to come over early so they can help collect eggs!????)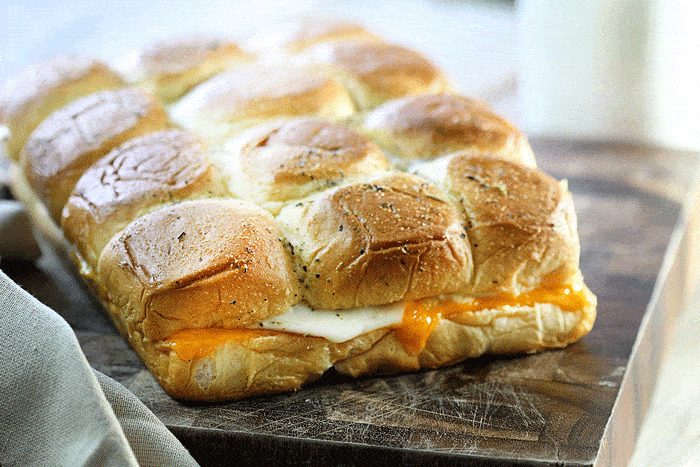 The finished breakfast sandwich is sure to be a crowd pleaser!
Tips, Tricks, and Variations
Can I make this quick and easy breakfast sandwich with bacon?
Sure, you can substitute any cooked meats in this recipe.  Bacon, Canadian Bacon, Sausage are all options.  Just make sure they are pre-cooked.  You can even simplify and just make a quick and easy egg and cheese breakfast sandwich.
Can I make this a Ham Egg and Cheese English Muffin?
Why not?  Replace the dinner rolls with English Muffins, or bread, or even bagels.  Just make sure that you place them as close together in the pan as possible.  This quick and easy sandwich has so many possibilities.
How do I make a Frozen Breakfast Sandwich?
Get out your tinfoil, if you want to make this recipe even easier.  Simply wrap the sandwiches individually in tinfoil and throw them in your freezer.  They will be good for up to one month.  When you are ready, unwrap the sandwich and place it in an oven preheated to 350° Fahrenheit for about 10 minutes.  Or you can zap it in the microwave for 3 minutes.  Either way, make extra and keep the leftovers!