These buttermilk pancakes will be the softest and fluffiest buttermilk pancakes you will ever have. If you love breakfast and want to treat your family, check out my Amish Glazed Donuts, Blueberry Coffee Cake, and Breakfast Casserole!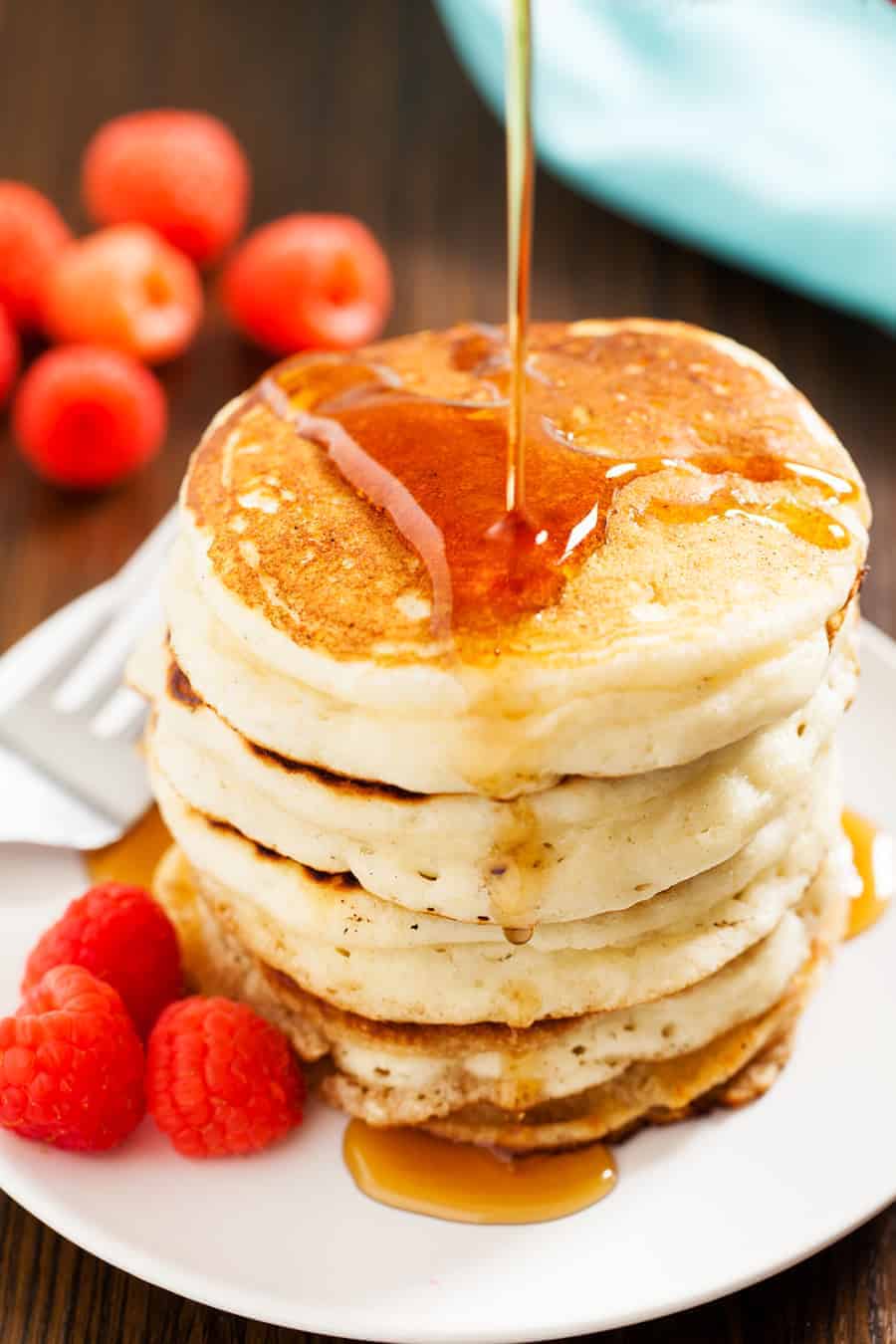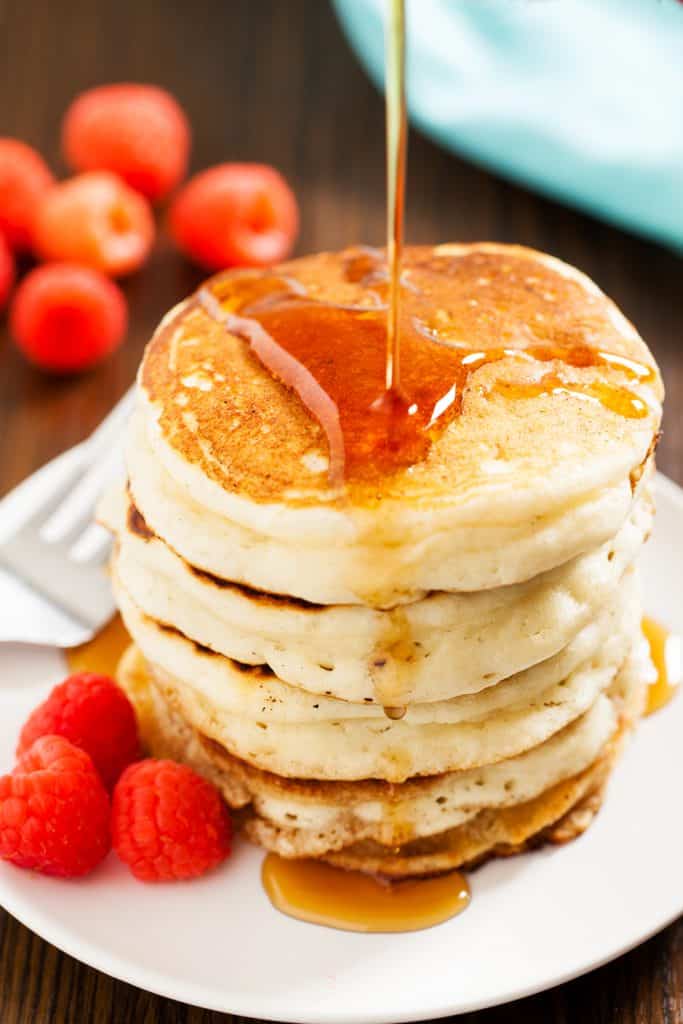 Buttermilk Pancakes
What is it about buttermilk pancakes that makes them extra delicious? Would you believe me if I answered with "science"? I'm no scientist so I will try to make it as simple as possible. Back in the butter churning days, buttermilk was just the cream that was left over after the butter was churned out. They would let it sit for a few days. The natural product that was left behind was a creamy, almost tangy, and slightly acidic liquid. It turns out, that buttermilk mixed with baking powder, gives off a chemical reaction, causing a natural rise. So this combo is the base of what is making these pancakes so extra light and fluffy. The rest is in the process.
How to Get the Best Buttermilk Pancakes
You've heard it before, but why? "Don't overmix the batter".  If you overmix and break up all of the lumps you will have a rubbery pancake.  Here is why.  The loose flour in the mixture (the lumps) gets inside of the air bubbles created by the baking powder/buttermilk combination.  They spread out inside of the air pockets and help give the pancake a little strength so it can keep its shape.
Yes, I know, probably more than you needed to know. Let's just go make the pancakes already.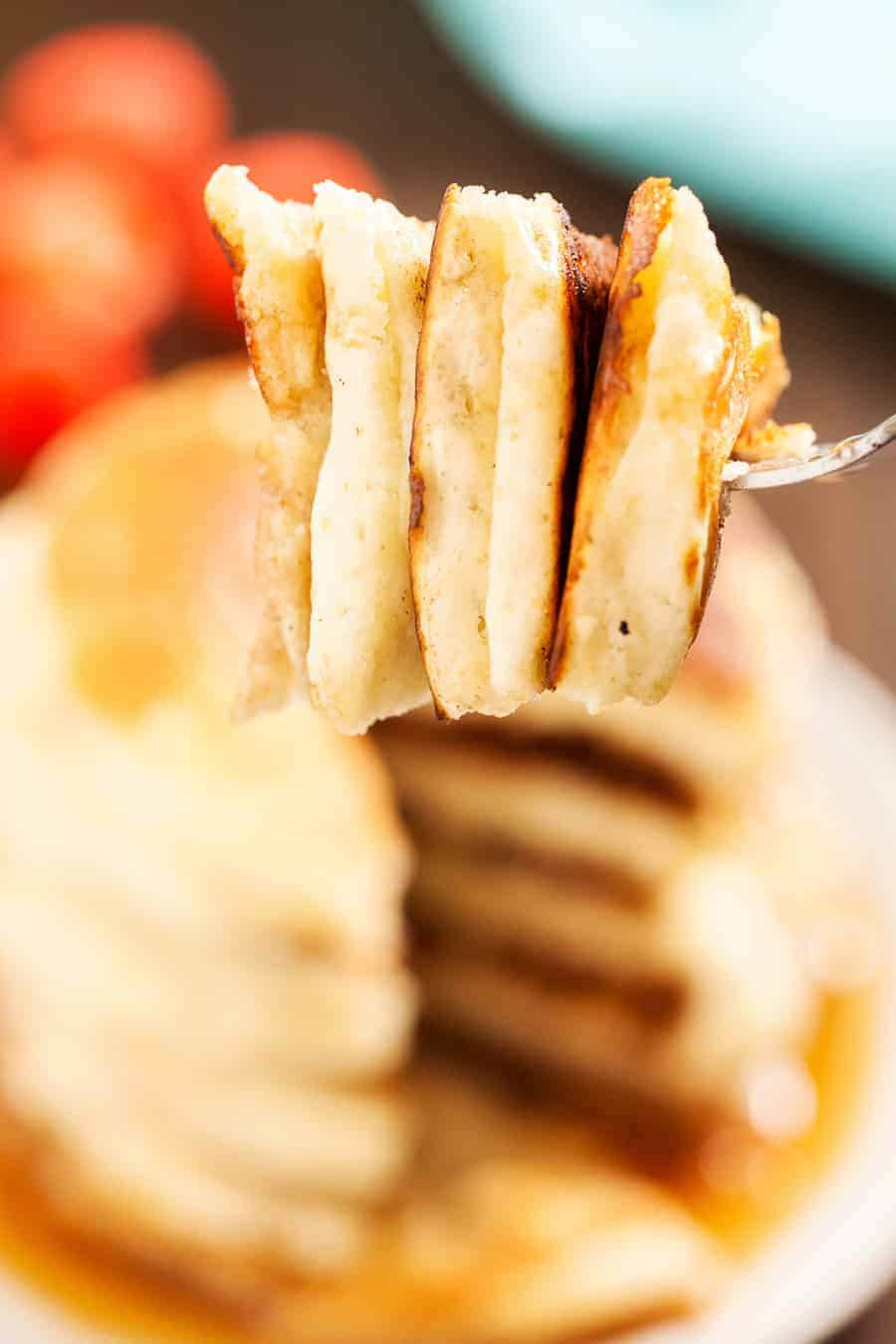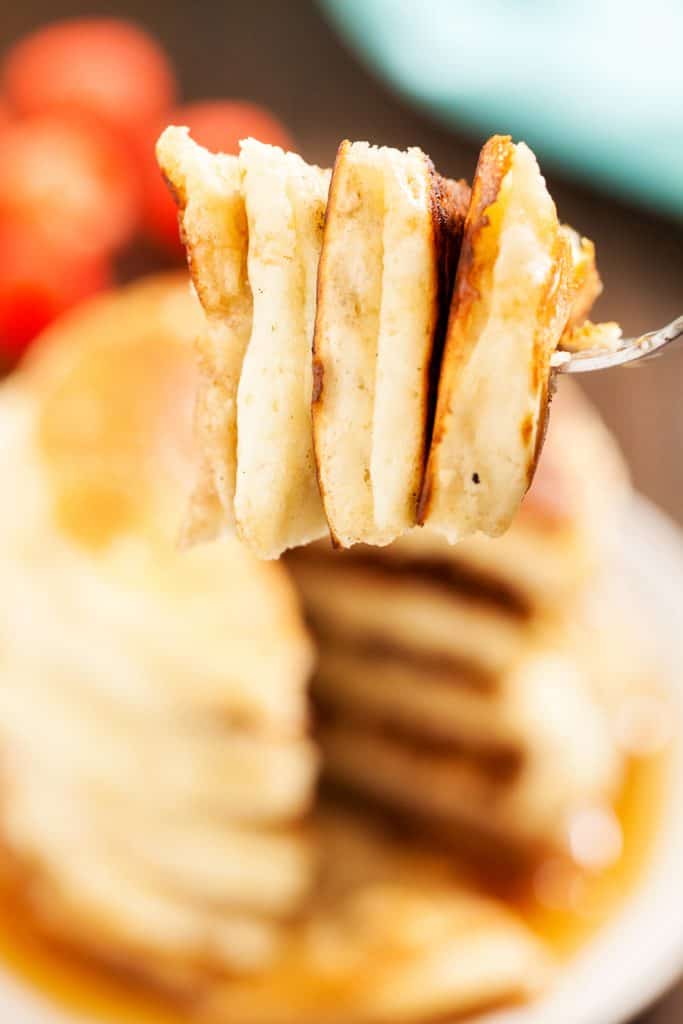 Easy Pancake Recipe
Even though what is happening in the bowl is complicated, this recipe is simple and delicious. Enjoy them plain with maple syrup or customize them by adding chocolate chips or berries. Any way you like them, these buttermilk pancakes will become your go-to recipe for Saturday morning breakfast and Sunday brunch!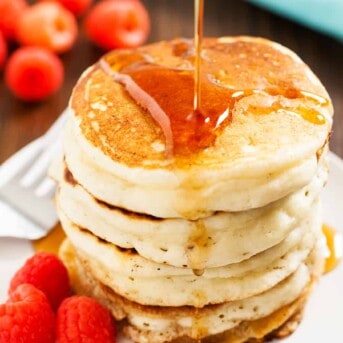 Buttermilk Pancakes
These buttermilk pancakes will be the softest and fluffiest buttermilk pancakes you will ever have.
Ingredients
1 ½

cups

all-purpose flour

3 ½

teaspoons

baking powder

½

teaspoon

kosher salt

¼

cup

granulated sugar

1 ¼

cups

buttermilk

1

large

egg

3

tablespoons

unsalted butter,

melted and cooled, plus more for cooking
Instructions
In a large bowl, stir together the flour, baking powder, salt, and sugar.

In a medium bowl, whisk together the buttermilk, egg, and butter. Pour into the flour mixture and stir to combine.

Melt about a tablespoon of butter in a skillet over medium heat. Drop about ¼ cup of batter into the skillet and allow batter to expand. When bubbles form on the edge, flip the pancake and continue cooking until golden brown. Repeat with the remaining batter, greasing with more butter as necessary.

Serve warm with maple syrup.
Did you make this recipe?
You can tag me at @iamhomesteader.
DID YOU MAKE Buttermilk Pancakes?
I want to hear about it! Take a picture and tag me on Instagram or on Facebook. I would love to see your finished product! Make sure to tag me @iamhomesteader or hashtag #iamhomesteader, or both!
Photography by The PKP Way.