Nothing beats waking up to the smell of bacon in the morning. This country breakfast skillet not only has thick-cut bacon, but also tender potatoes and flavorful peppers. Not to mention, the four sunny side up eggs because no breakfast is complete without eggs.
Tip: Make my country homestyle cornbread with the leftover bacon grease!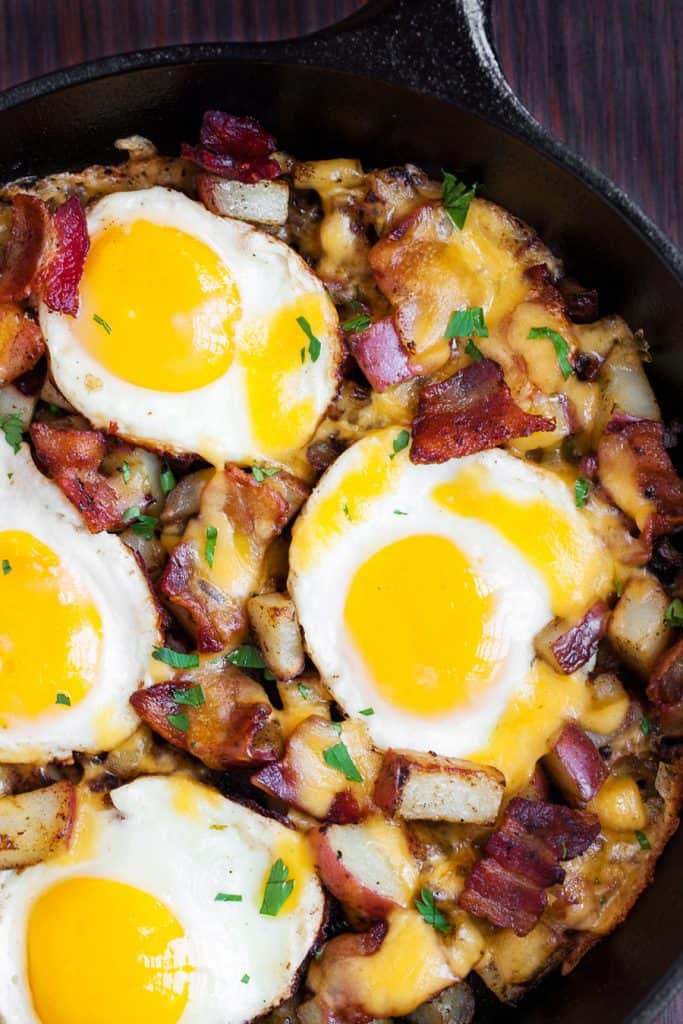 Adapted from Country Recipe Book. Photography by The PKP Way.