Nothing says home-style cooking like these Amish potato dinner rolls. They're soft, moist, packed with flavor, utterly delicious, and better than anything you can ever buy from the store.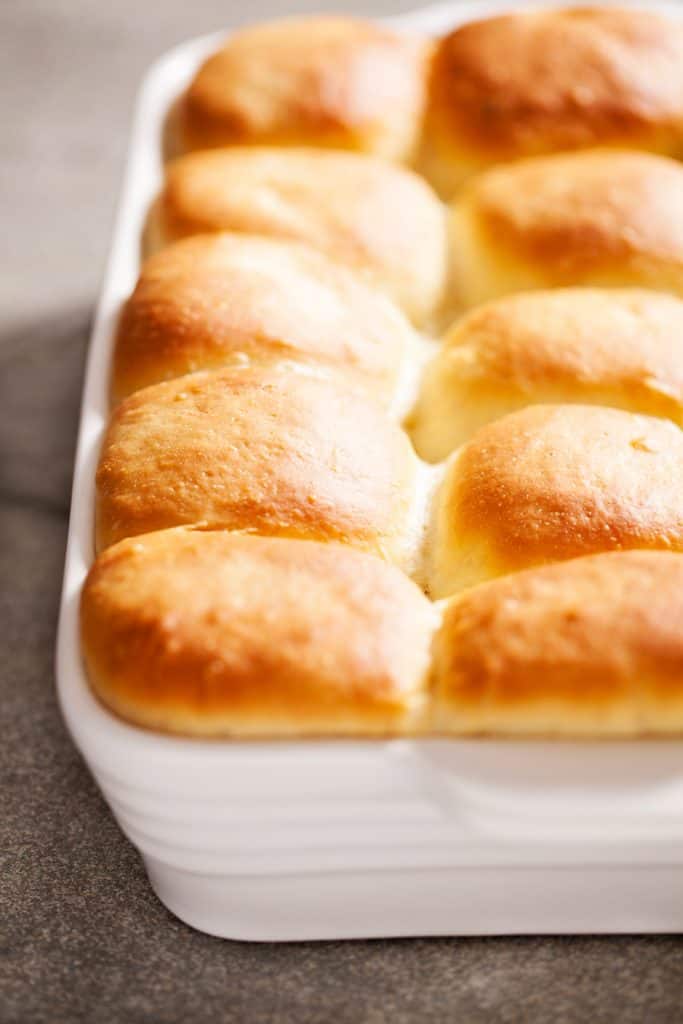 Amish Potato Dinner Rolls
These dinner rolls are well worth the effort. With one batch, you can have fresh rolls for dinner, buns for sliders, and something delicious to sandwich your breakfast eggs and ham between.  You will just love the flavor of these Amish Potato Dinner Rolls.  They are best piping hot out of the oven but will hold for days, that is, if they make it that long.  Your family will gobble these up before you know it.  Now is definitely not the time for skipping the bread.  Now is the time for celebrating, made-from-scratch meals, fresh for your family!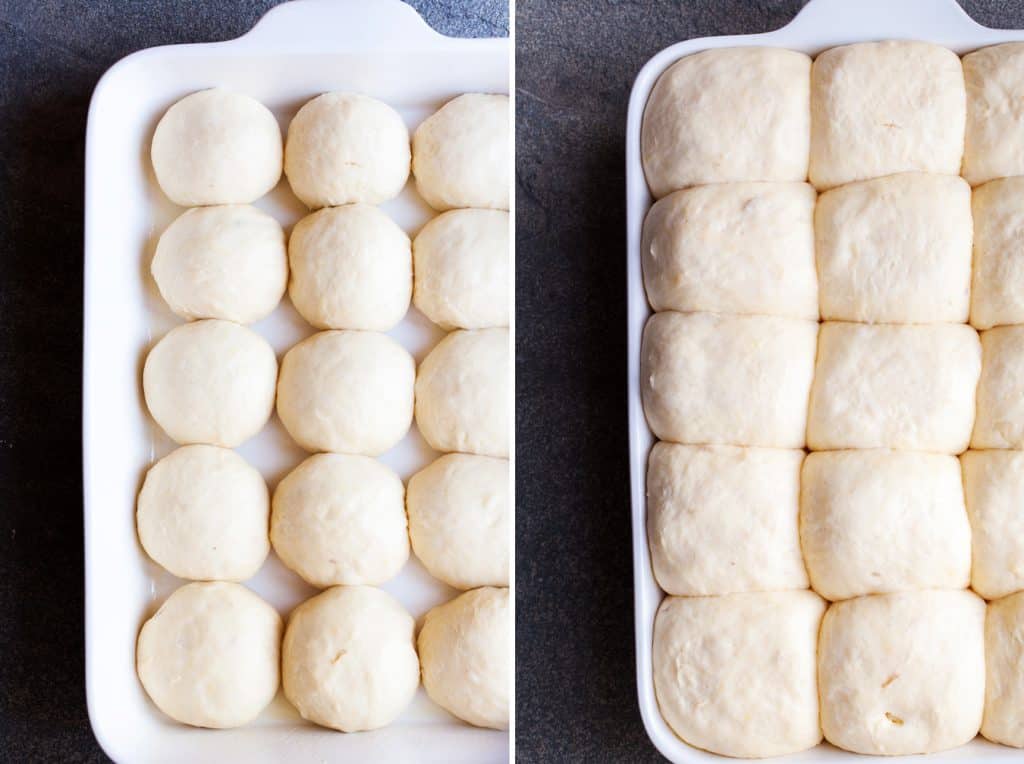 MY LATEST VIDEOS
This dinner roll recipe is everything. Imagine a bowl full of nice big fluffy dinner rolls, just slathered with butter at your next meal.  Oh, and did I mention that with this dinner roll recipe, these babies stay moist for days?  They do.  I know we have all had that recipe that we cooked up and the bread turned rock hard as soon as it cooled.  That is not what will happen with these Amish potato dinner rolls, my friends.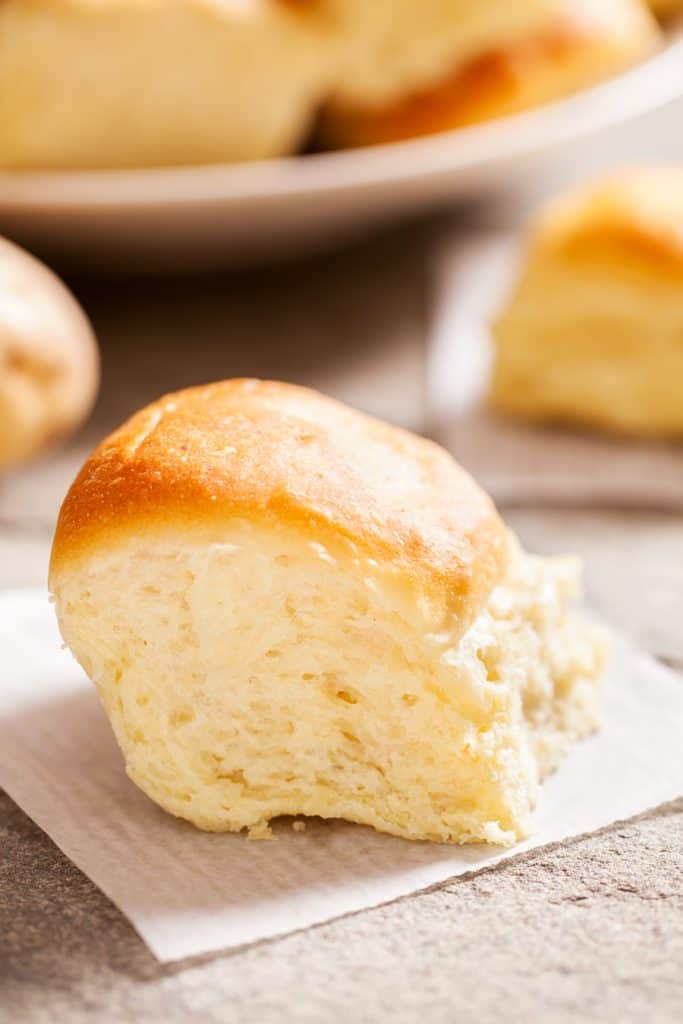 Just looking at this dinner roll recipe, you probably don't need any ideas for what to serve it with (aka-everything).  Just in case you do though, my favorites are Beef Short Ribs and Gravy and Country French Skillet Chicken.   You can use the dinner roll to soak up the gravy in both of these dishes.  Just a tip, you should probably double the recipe.  You'll want some extra for tomorrow. Also, you can swap out the store-bought buns in Cheesy Egg Breakfast Sandwiches or French Dip Sliders.
.
Recipe adapted from Baked by Rachel. Photography by The PKP Way.