The most pure, organic, delicious flavor of banana makes this the BEST Banana Muffin I have ever had!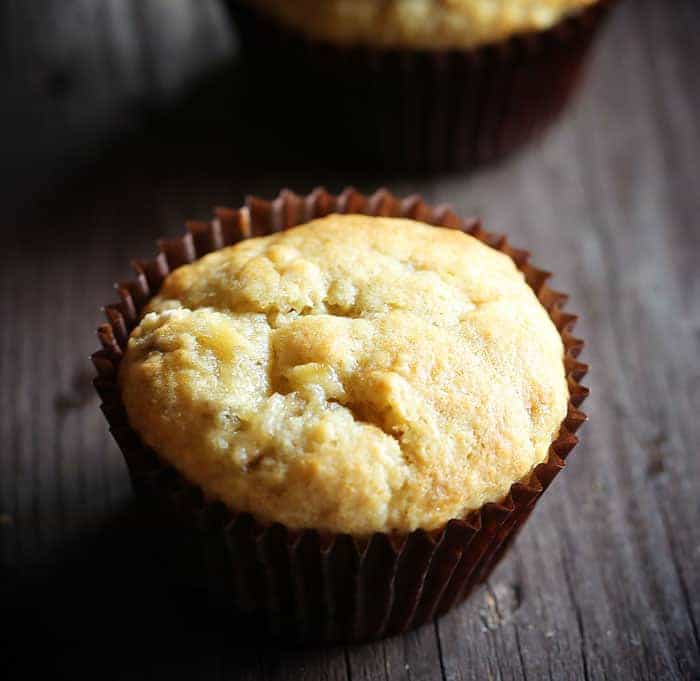 Banana Muffins
For some reason that I cannot comprehend, my kids like banana muffins better than Blueberry Muffins. Creating the perfect Banana Muffin became my mission, and I think I have finally developed a recipe that puts all others to shame!
To Make These You will Need:

MY LATEST VIDEOS
Banana muffin recipe (below)
2 muffin pans (this recipe makes 18 total muffins so a 12-muffin pan and a 6-muffin pan will work)
Cupcake liners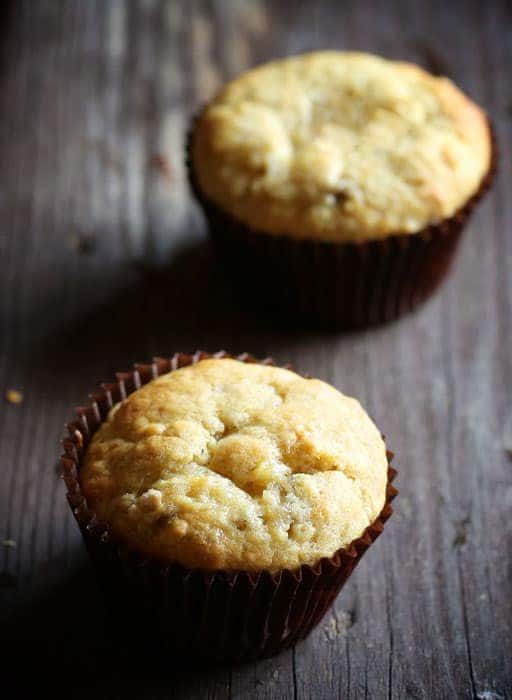 What makes this banana muffin recipe better than any other?
Two things:
The method. It is one bowl (which is great!) but once I added the dry ingredients to the wet I mixed until JUST combined. This ended up being about 15 turns with the spatula. Not over-mixing the ingredients allows these muffins to bake up beautifully and create the MOST perfect texture!
NO CINNAMON. I love cinnamon in banana bread, but for some reason, banana muffins taste so much better without it! The pure flavor of the banana really shines through. These muffins melt in your mouth!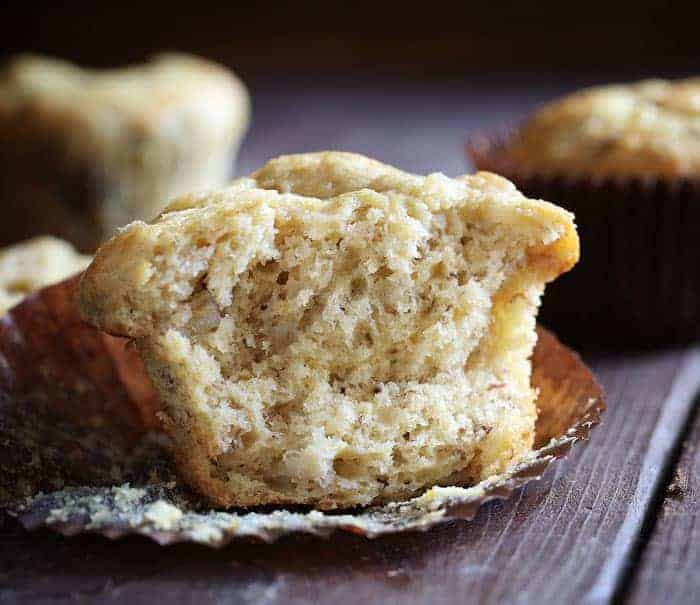 This is truly the moistest, most flavorful, and EASY banana muffin we have ever had! I have five growing kids who love to eat a big breakfast, so I often need to double the recipe. 🙂  If you want to get a little crazy, you could quickly turn these into cupcakes.  Just add frosting!  Try this one on for size Caramel Cream Cheese Frosting!
Also, I like to throw these together with a nice fruit salad.  The pairing is a perfect combo, Rainbow Fruit Salad.  Lots of healthy snacks to get my kids day started off with a bang.  Much better than a bowl of lucky charms if you ask me!
Recipe adapted from Banana Muffins with Vanilla Glaze.