With grocery stores packed with people right now, I want to be in and out of there as quickly as I can! Or, the better case scenario would be to not even have to go to the store. In either case, I want simple and easy recipes to make during this unpredictable time so that it can be one less stressor in my life. So, I have compiled a few Six Ingredient Recipes.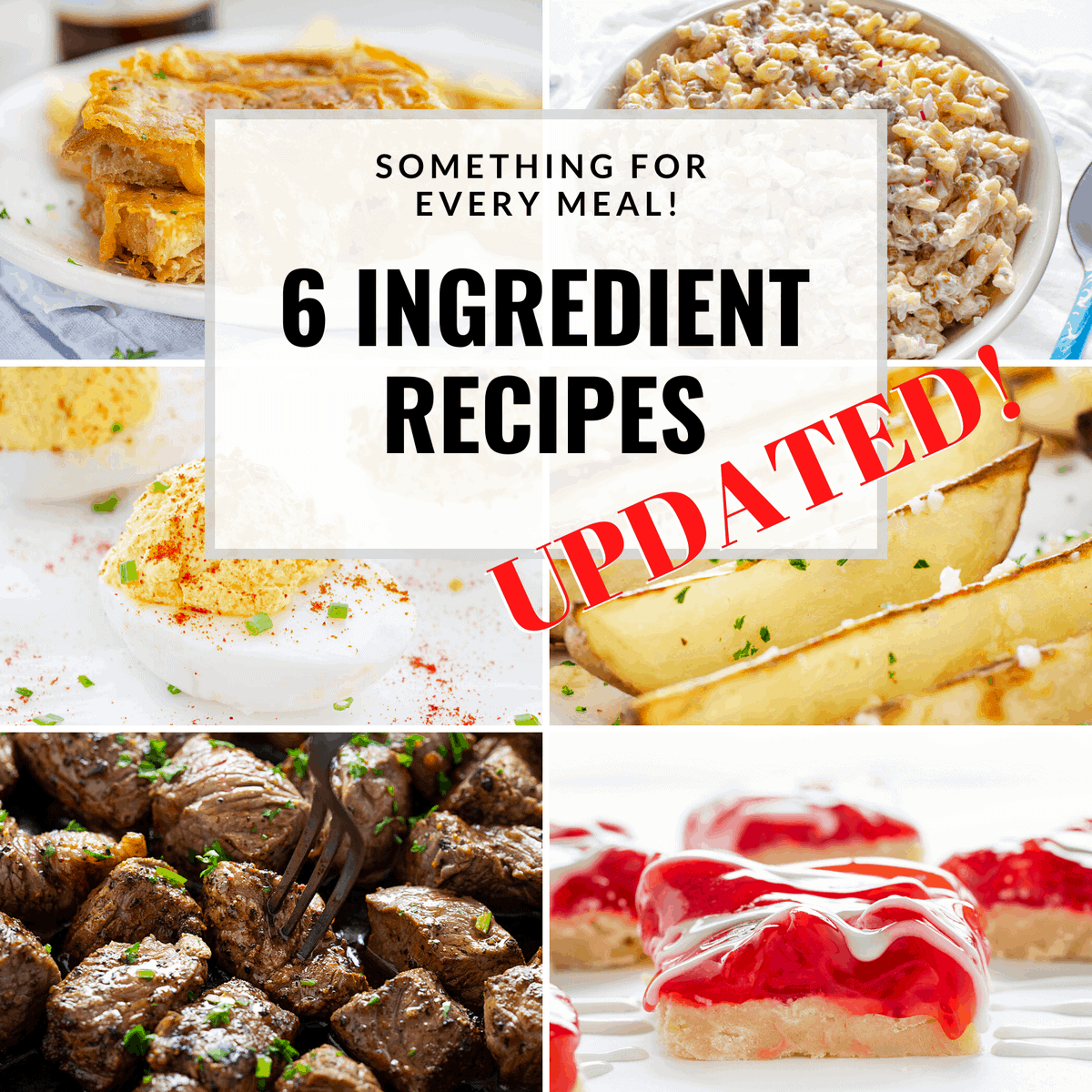 All of the recipes have only six (or less) ingredients, not including salt, pepper, and oil. Many of these ingredients you probably have on hand already. I have broken down the recipes to appetizers, main courses, side dishes, and desserts. Click on the name of the dish for the full recipe!
Appetizers
An appetizer (also known as an hors d'oeuvre) is a small dish served before a meal. Some appetizers are served cold, others hot. They can be served as a meal, or they may be served before the main course. Here are a few easy ones you can make.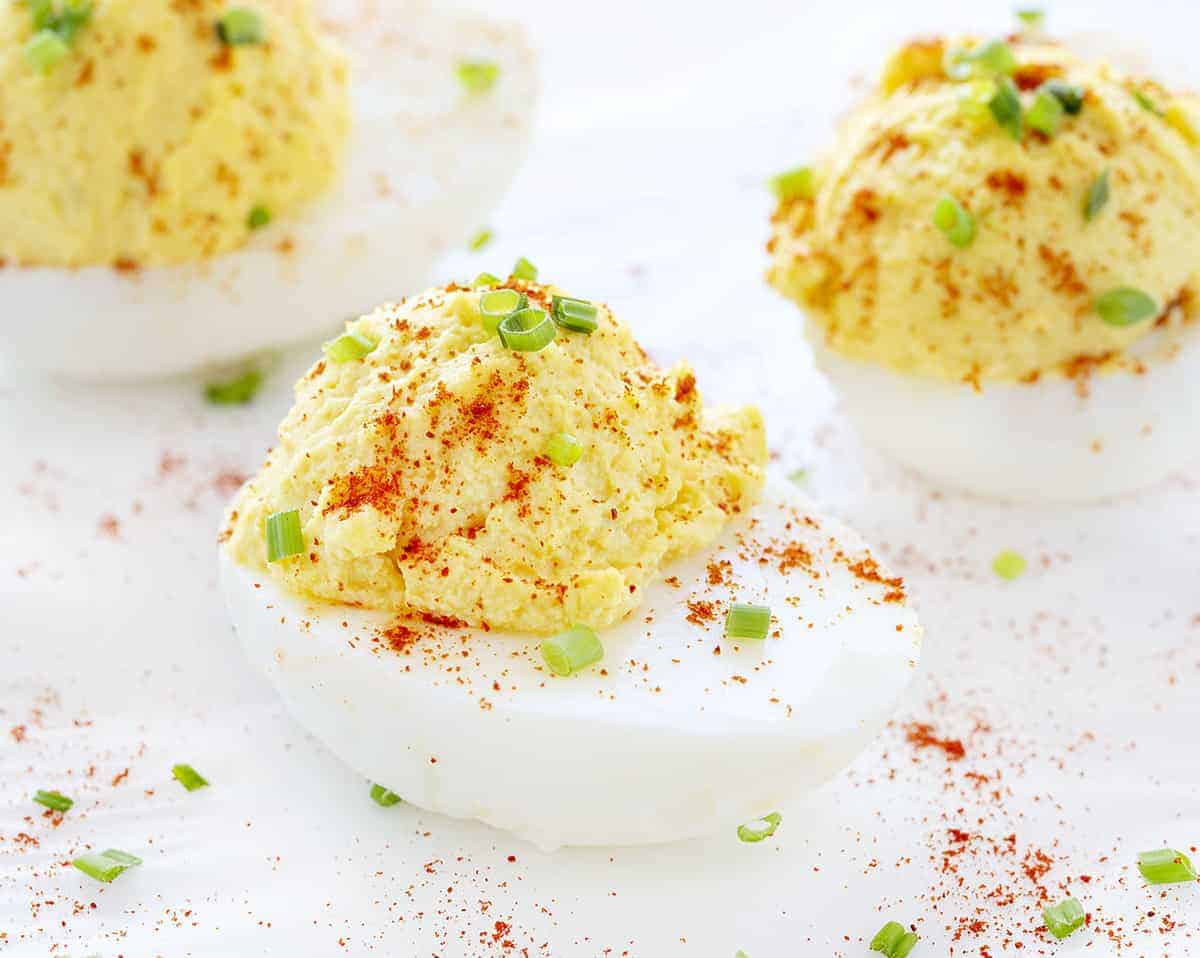 Deviled Eggs are a timeless contribution for any time you need an appetizer. This recipe keeps the process simple but doesn't short you on flavor. These little bite-sized appetizers will always be a favorite!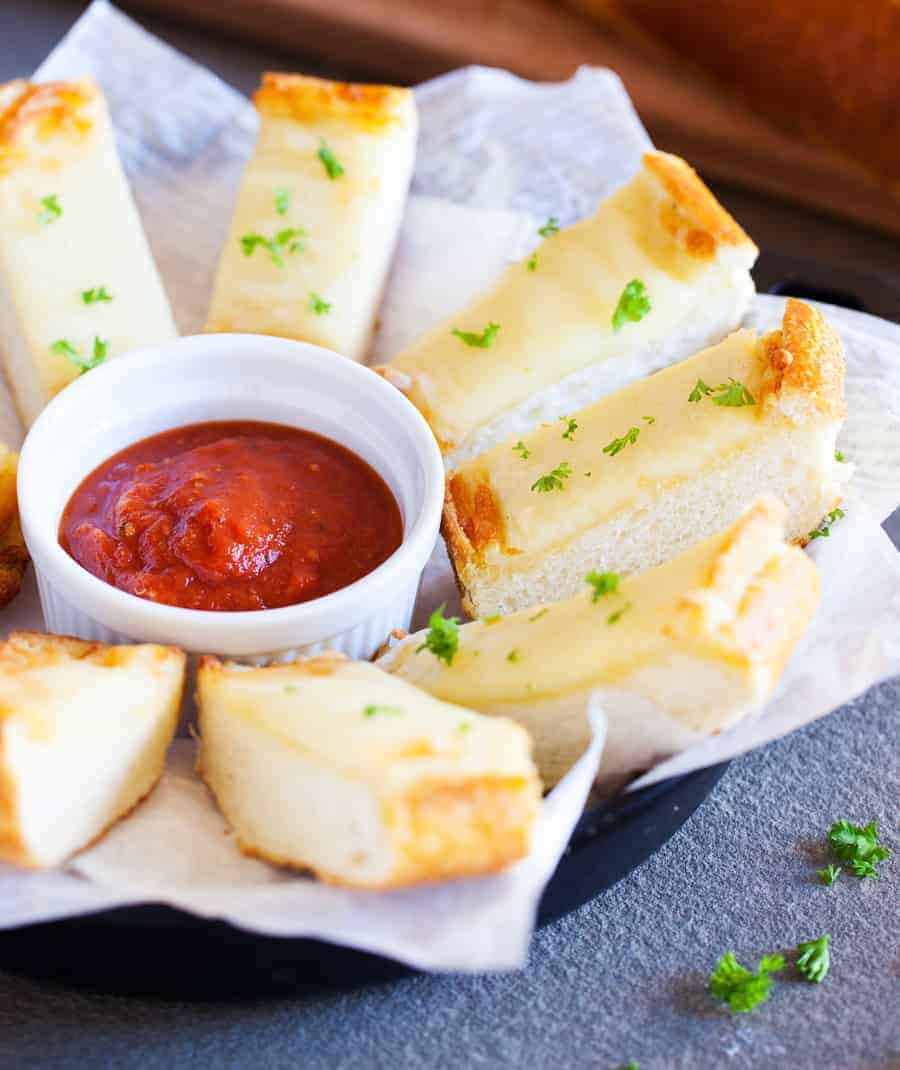 Country Garlic Cheese Bread is topped with ooey-gooey piles of cheese and is perfectly crispy on the outside and soft and garlicky on the inside! With only 5 ingredients and very little prep work involved, country garlic cheese bread can be whipped together in time for any gathering! It is a perfect treat or small meal on its own! We also serve this up whenever we make any kind of pasta.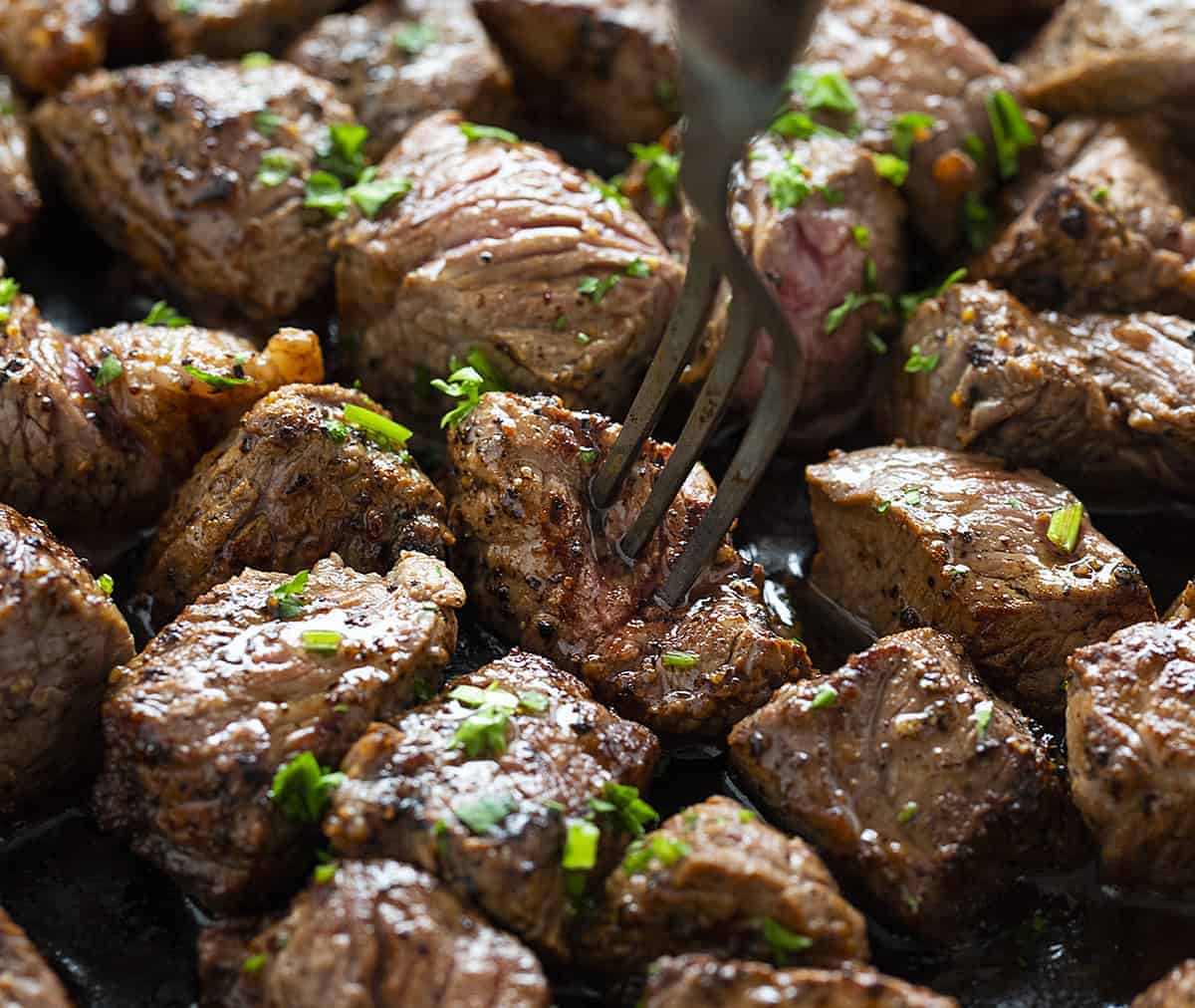 When you think of steak, you may think of grilling them. But, here in the midwest, it gets plenty cold during the winter months, which makes it hard to think of grilling. (Although don't tell my husband that, he will grill in any weather!) I love steak, so I don't want to just forget about it. Well, these Steak Bites give you seared cubes of steak in a matter of minutes, and you don't have to go outside and freeze around your grill!
Main Courses
The most substantial part of the meal is the main course. It is nice to have a few main course options that don't require a lot of ingredients, but are still tasty and satisfying!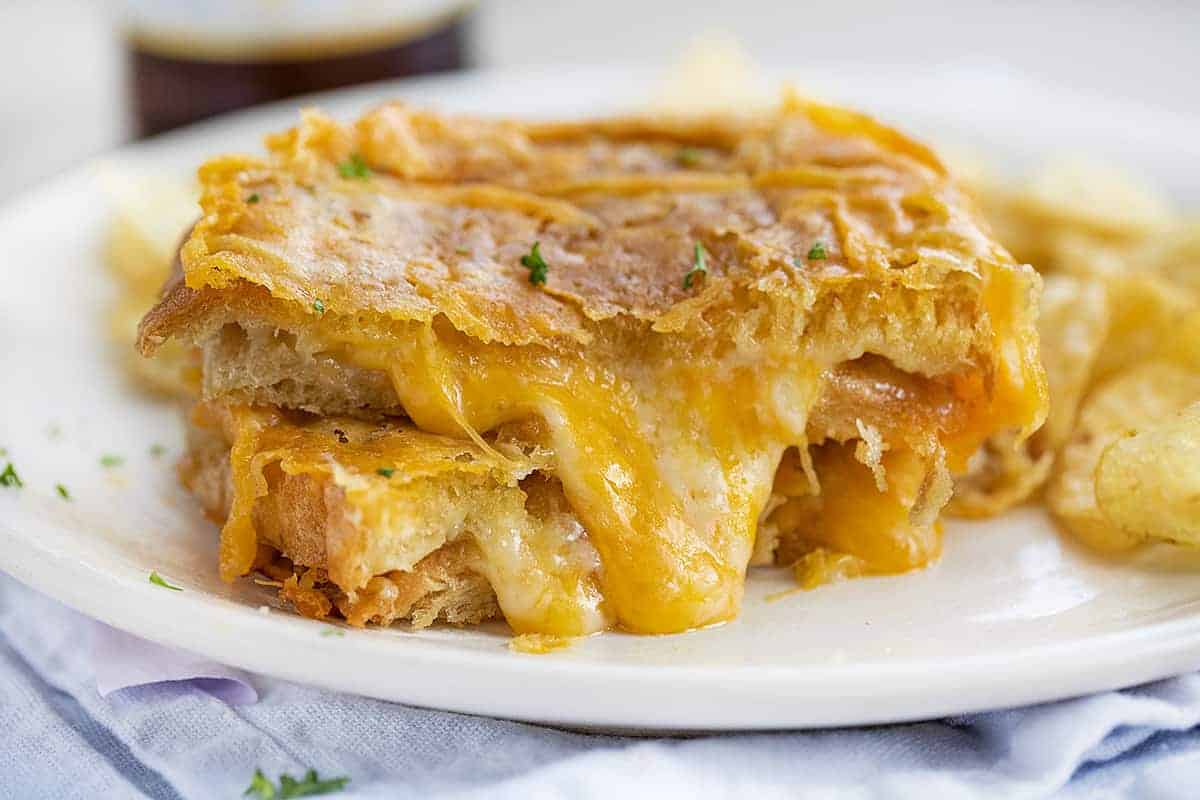 This Crispy Cheese Sandwich takes grilled cheese to an even cheesier level! Filled with two kinds of cheese and topped with even more cheese for a cheesy, crispy crust, you will never make a traditional grilled cheese sandwich again!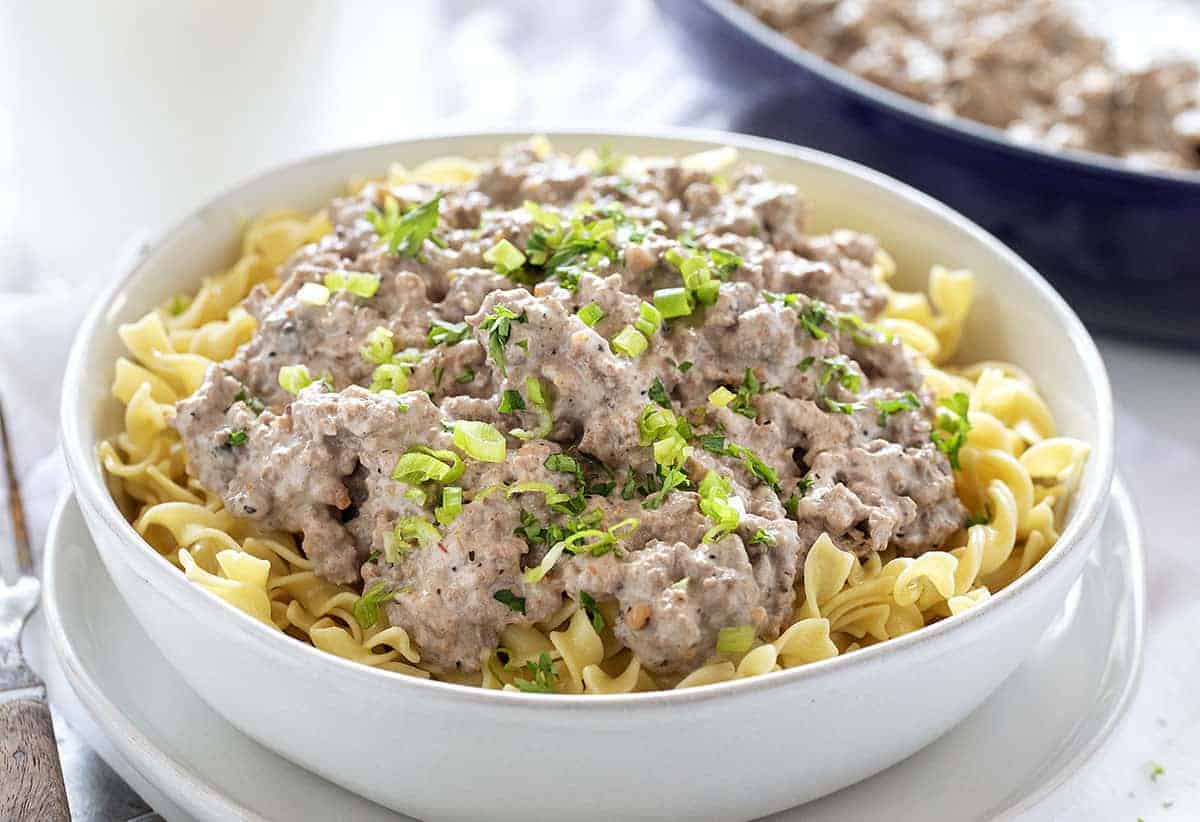 This Hamburger Stroganoff is the easiest and most delicious solution to your weeknight meal planning woes! Perfectly seasoned ground beef cooked in a creamy mushroom sauce on a bed of egg noodles. Your family will beg you for more!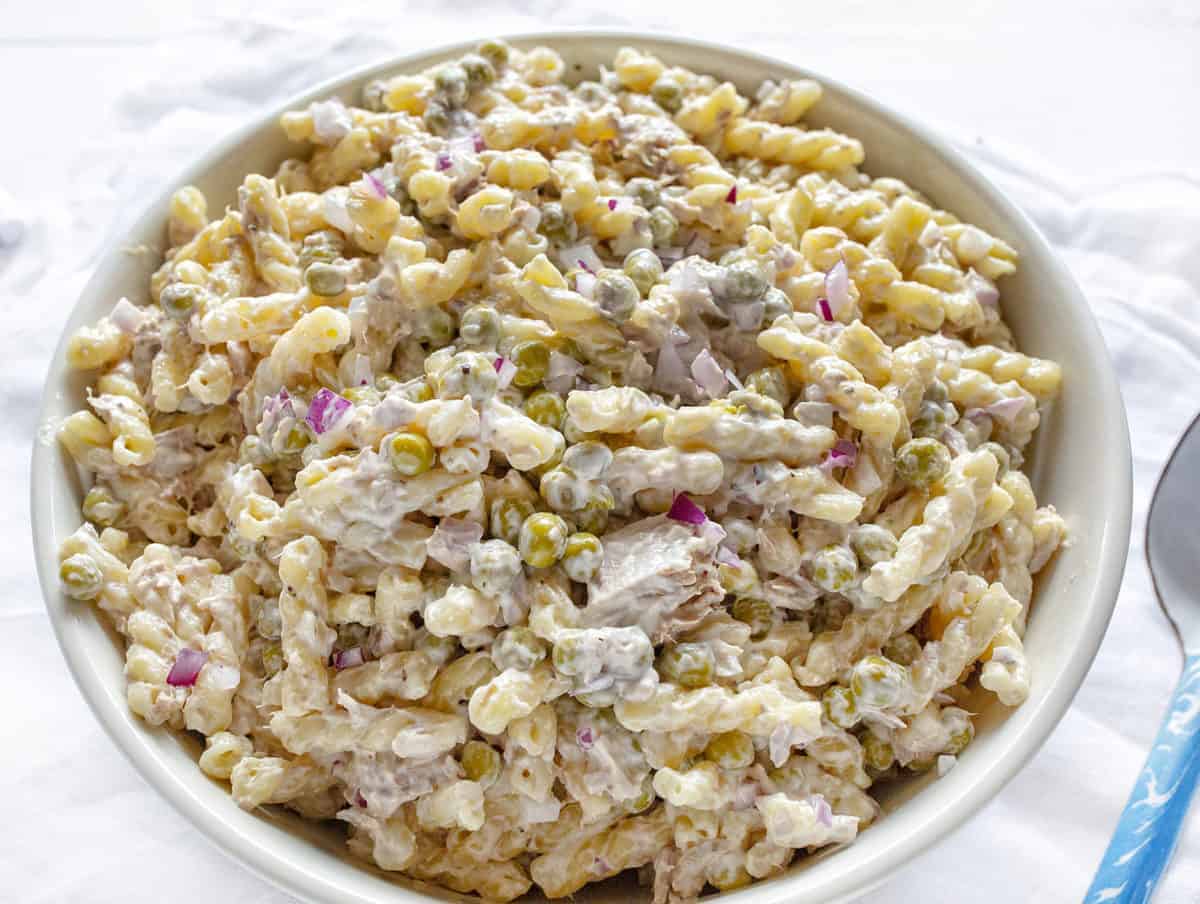 Classic & creamy Tuna Pasta Salad is a go-to recipe. Loaded with tuna, noodles, onion, and peas, it is a flavorful and easy way to please a crowd! It is full of flavor, texture, and easy ingredients.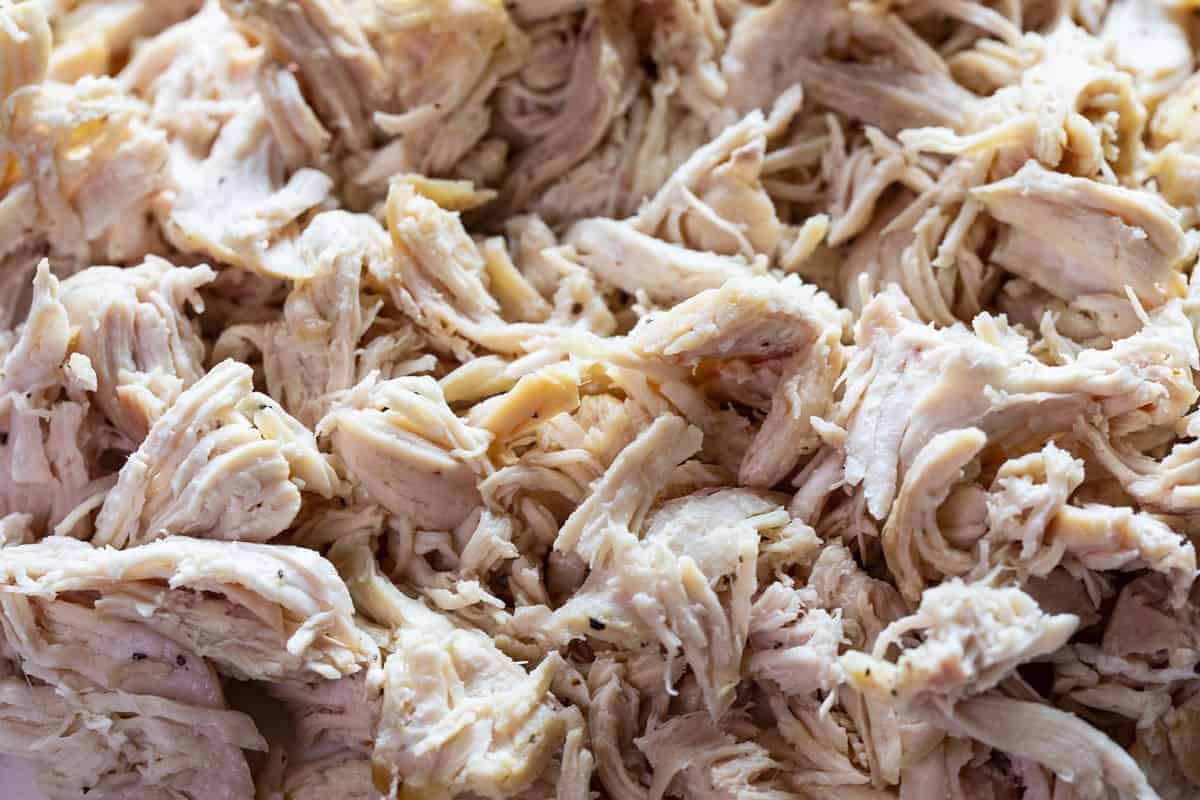 My Easy Shredded Chicken recipe never disappoints! Perfectly moist and flavorful and is the perfect add-on to any recipe that calls for chicken or delicious on its own! Try it with my Skins On Mashed Potatoes or Roasted Asparagus!
Side Dishes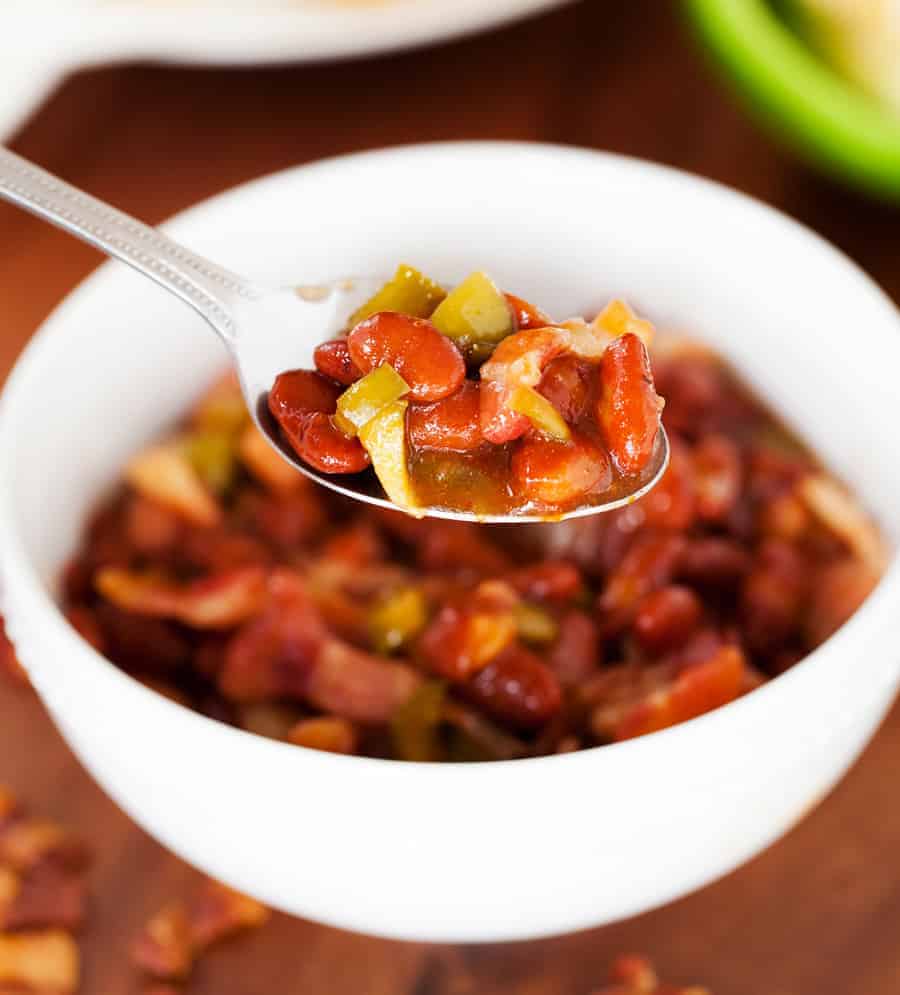 Simple Country Baked Beans are sweet and savory and cooked with bacon for the most scrumptious side dish. Pair these baked beans with your favorite barbecue ribs recipe or pulled pork sandwich and you've got a meal suitable for a cookout. But, they are just as delicious as a side to any meal, any day of the week!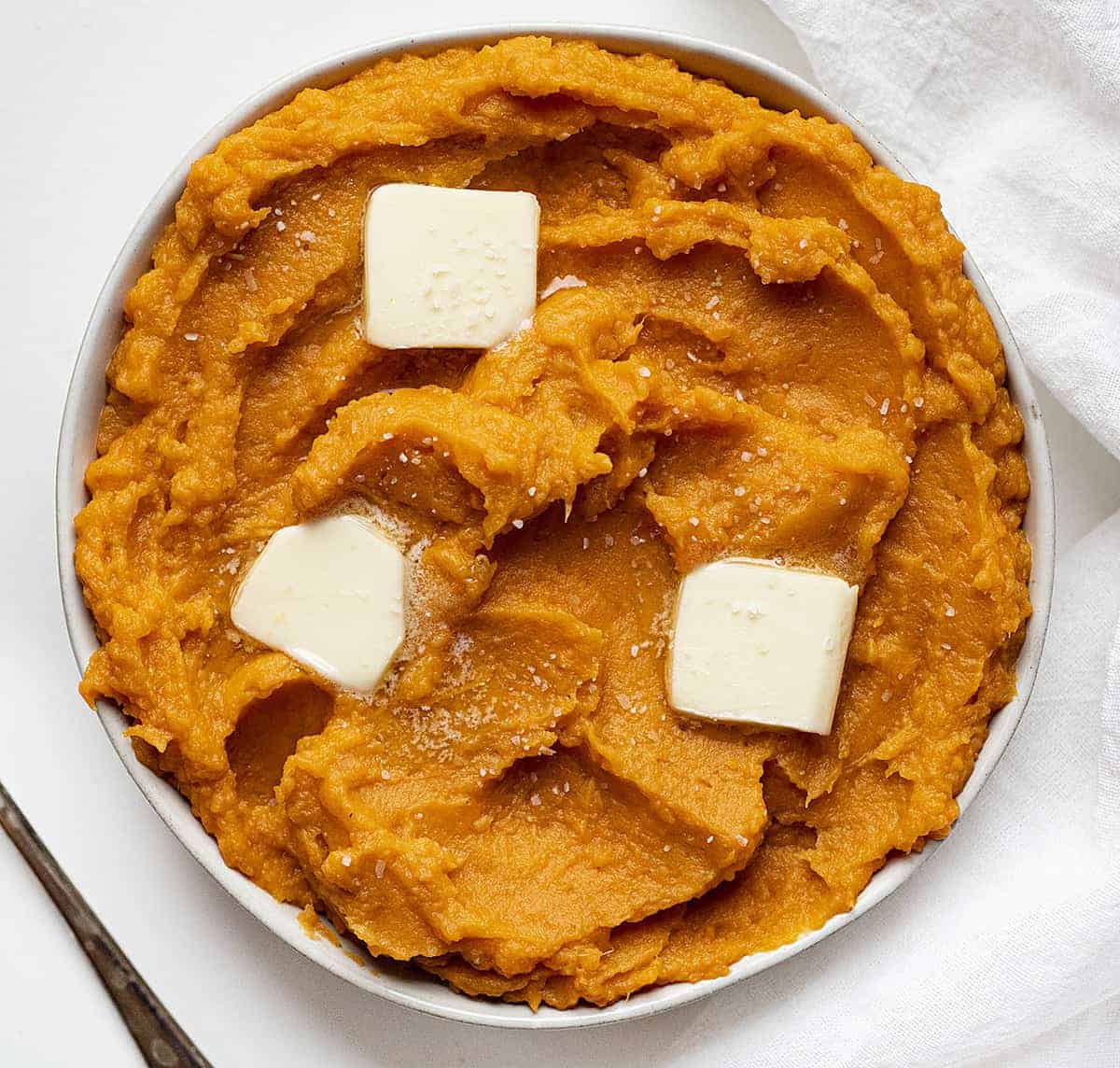 Looking for something new and exciting to add to your dinner table? Time to give mashed sweet potatoes a try. Outside of being packed with an amazing savory and sweet flavor, these little vegetables are packed with all sorts of nutritional benefits. Loads of fiber, iron, and calcium, as well as vitamins B and C. In addition, they are a great source of beta-carotene, which is a powerful antioxidant.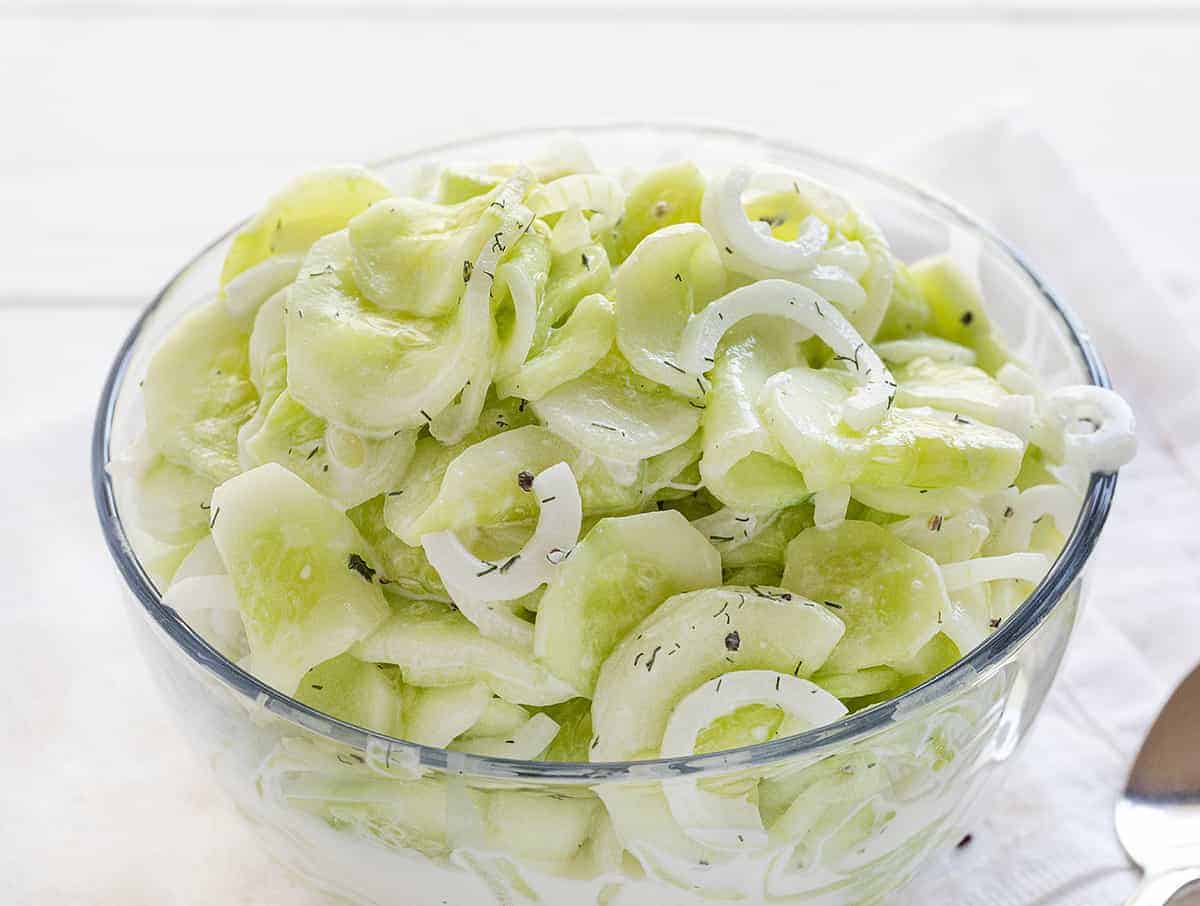 Also called Gurkensalat, this version of this recipe is simple, easy, and delicious. It was handed down by my 100% German Great-Grandmother! After serving it over the years I understand that there are several variations of this recipe in Germany, similar to an apple pie for Americans. Some folks add potatoes, some add carrots, some use a soured-cream and dump it all together and let the cucumbers sweat.
These crispy Garlic Potato Wedges are a crowd-pleaser and completely addicting. Leaving the skin on the potatoes is a time saver and takes the fuss out of the prep work! We adore the big wedges and love that they are perfect for dipping.
Desserts
Don't forget about desserts, especially during times that you need a little pick-me-up! It's amazing what a sweet treat can do for your mood.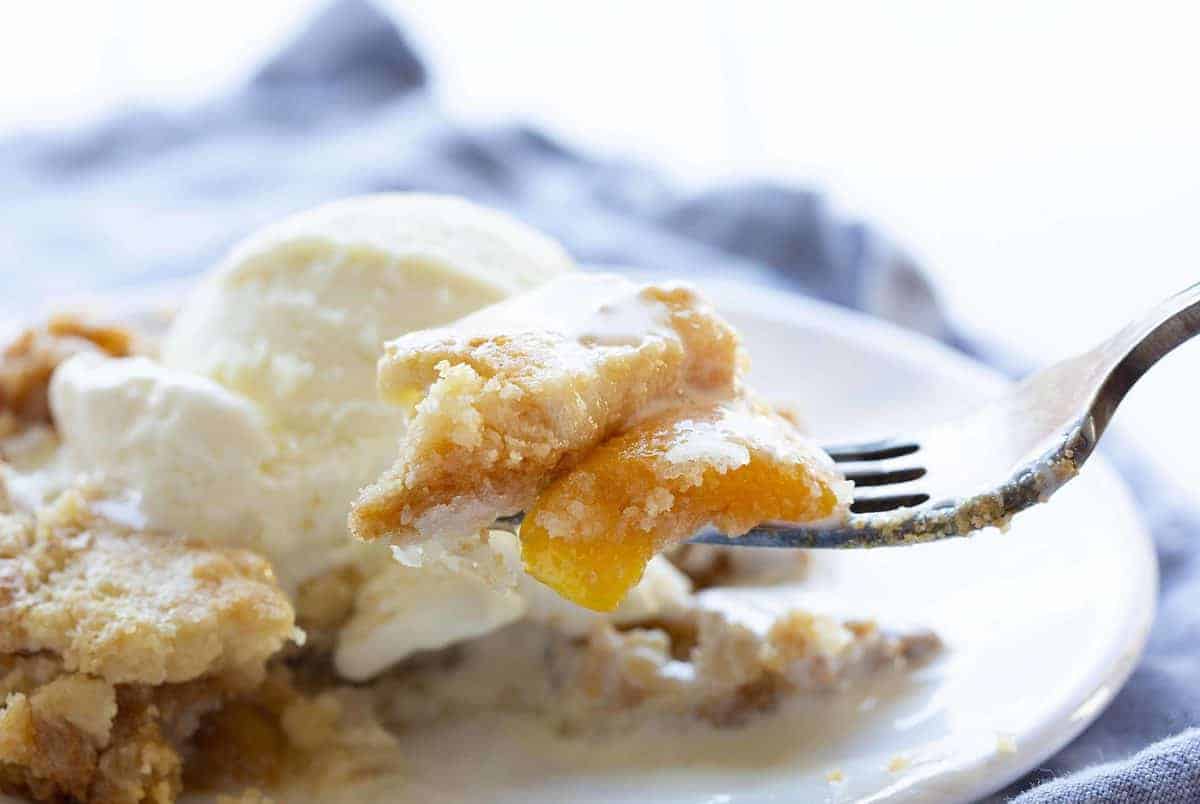 For those days when just getting through the door is a chore, you can still impress the entire family with a tasty dessert that doesn't take much effort from you. Peach Dump Cake is probably the easiest sweet treat to make of all time. Just three total ingredients and a few effortless steps and dessert is served!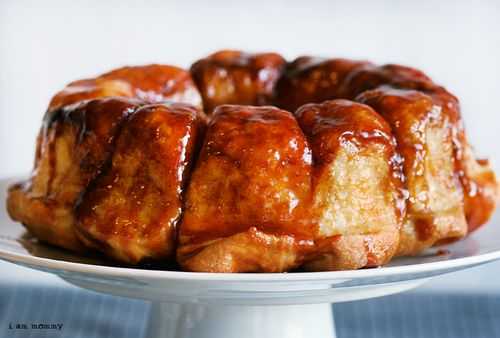 This is quite possibly the easiest and quickest recipe you will ever see. (Five ingredients total!) Not only is it the easiest, but quite possibly the best tasting rolls I have ever made. The secret ingredient is butterscotch pudding. Yes, really!

Just like the name, these Cherry Bars are simple but full of cherry flavor. I love cherry pie, but sometimes making a homemade pie is a little daunting, and I just don't have the time. So, having a cherry dessert that is easy to make and still satisfying for your sweet tooth works for me! And, it will work for you, too!
Hopefully, these recipes show you that with just a few ingredients, you can make some delicious dishes and desserts. Keep it simple these next few weeks as we all figure out the next steps together. And, don't forget to check out some Food Preparedness ideas as well.