With Easter right around the corner, it's time to be thinking about what to serve for your Easter brunch or dinner. All of these recipes below would be wonderful additions to your main dishes. They are also great to have on hand for any dinners that need just a little something extra added to the menu.
Easter Side Dishes
This will be a very different Easter holiday for many of us since we will not be able to have our traditional large gatherings. But, with today's technology, you can still be connected to your loved ones and many of you will keep the traditions alive by covering your dinner table with all your favorite foods.
Here are some of my favorite side dishes that would compliment any main dish. Click on the recipe name for the full recipe.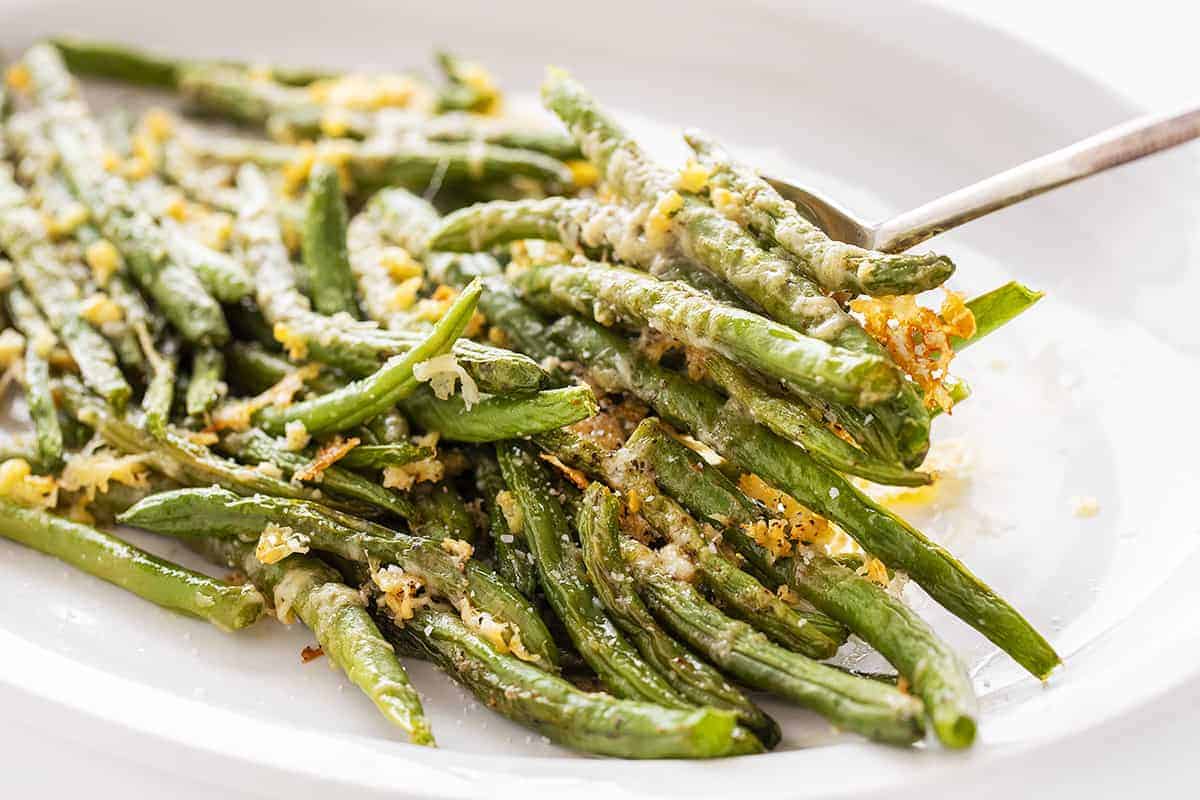 It's great to have an easy side dish to serve with meals, but sometimes it's just hard to come up with something to add to the meal. Or, serving the same plain old vegetables can get a bit boring. It's amazing what a few spices can do to liven up a vegetable. Roasted Parmesan Green Beans sound fancy, but they are super easy to make and give a little life to fresh green beans. The beans come out so perfectly garlicky and seasoned I could eat the entire batch!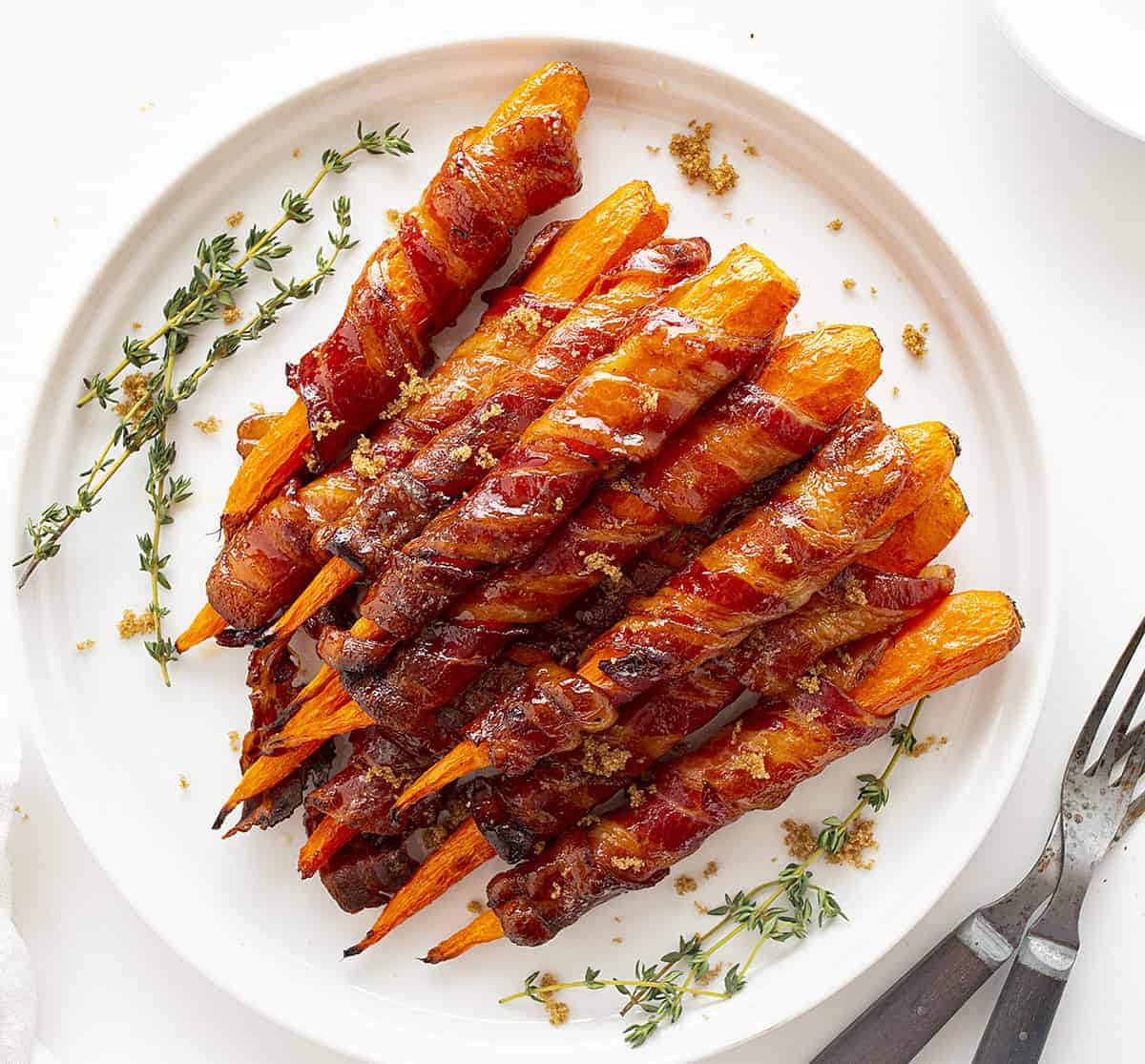 I know, once you wrap bacon around anything, it's bound (get it) to be tastier, but these really take the carrot! The sweetness of the maple syrup glazed over the saltiness of the bacon works beautifully with the cooked carrot. These would be a fantastic appetizer to share because they are so easy to make and they are a little different than your standard appetizers.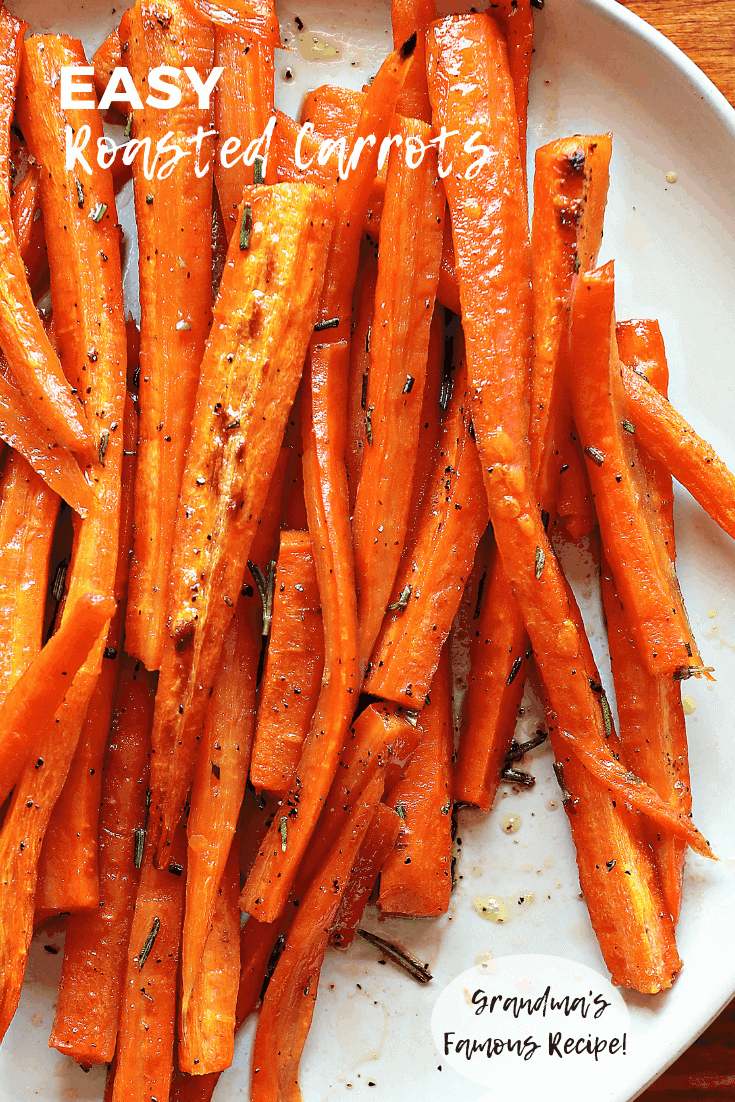 Brown Sugar and Rosemary Roasted Carrots are a family favorite all year long. We especially love this recipe in the fall and winter as the rosemary is earthy, comforting, and the perfect complement to a carrot!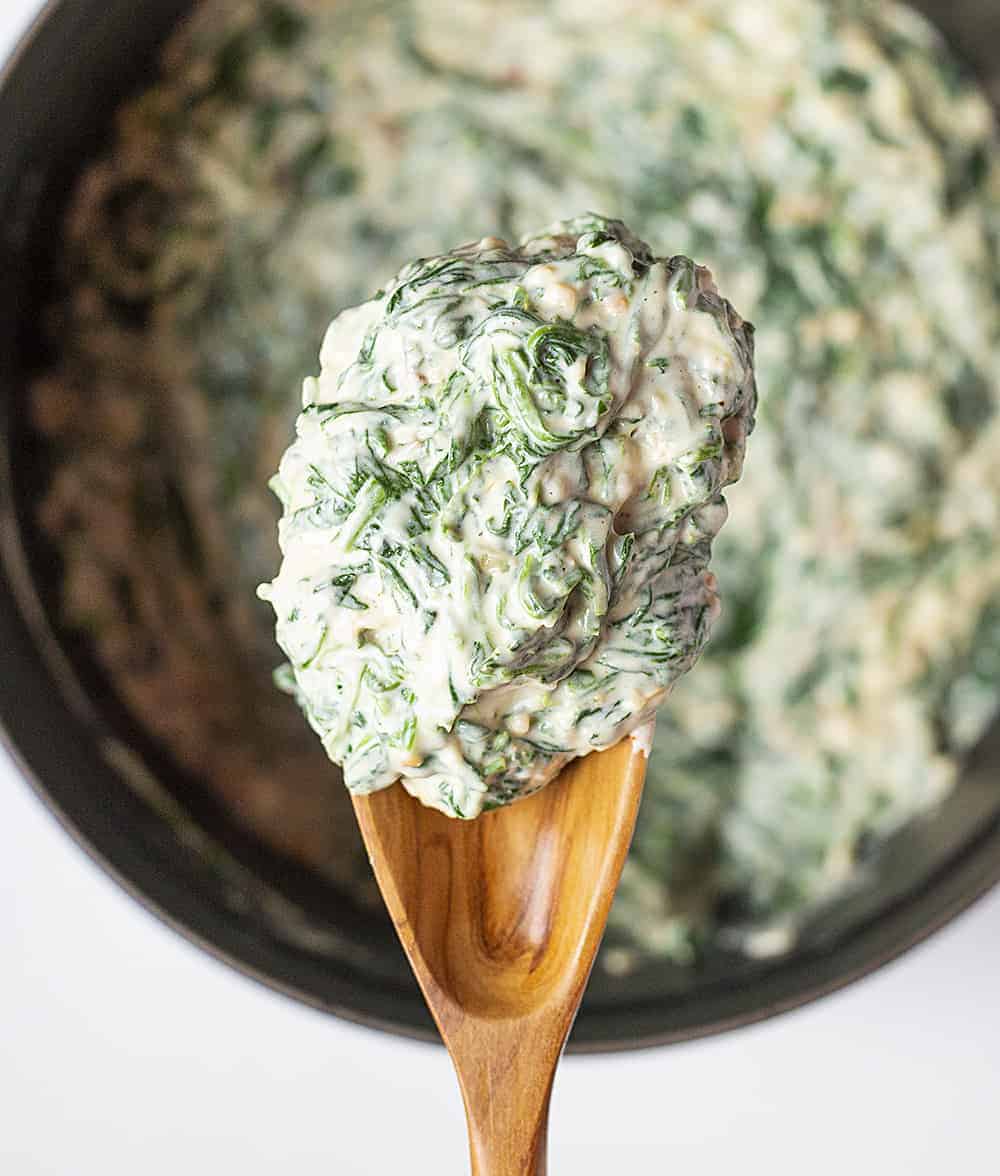 Creamed Spinach makes eating spinach not only bearable but delicious! With just the right amount of spices and creaminess, even the pickiest eaters will ask for seconds of this vegetable! When I made this Creamed Spinach, I was actually enjoying each bite and went back for more! Yes, I was skeptical at first, but the taste is so good and the texture has just the right amount of creaminess.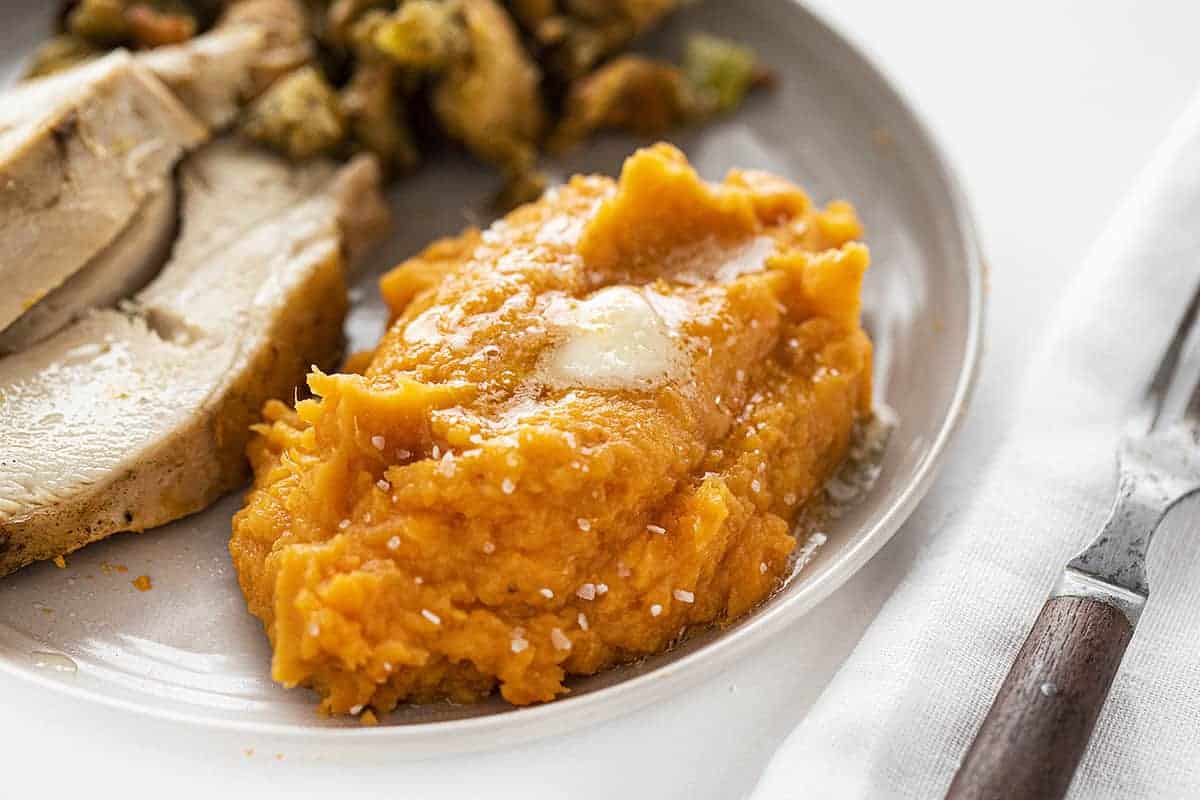 Looking for something new and exciting to add to your dinner table? Time to give mashed sweet potatoes a try. Outside of being packed with an amazing savory and sweet flavor, these little vegetables are packed with all sorts of nutritional benefits. Loads of fiber, iron, and calcium, as well as vitamins B and C. In addition, they are a great source of beta-carotene, which is a powerful antioxidant.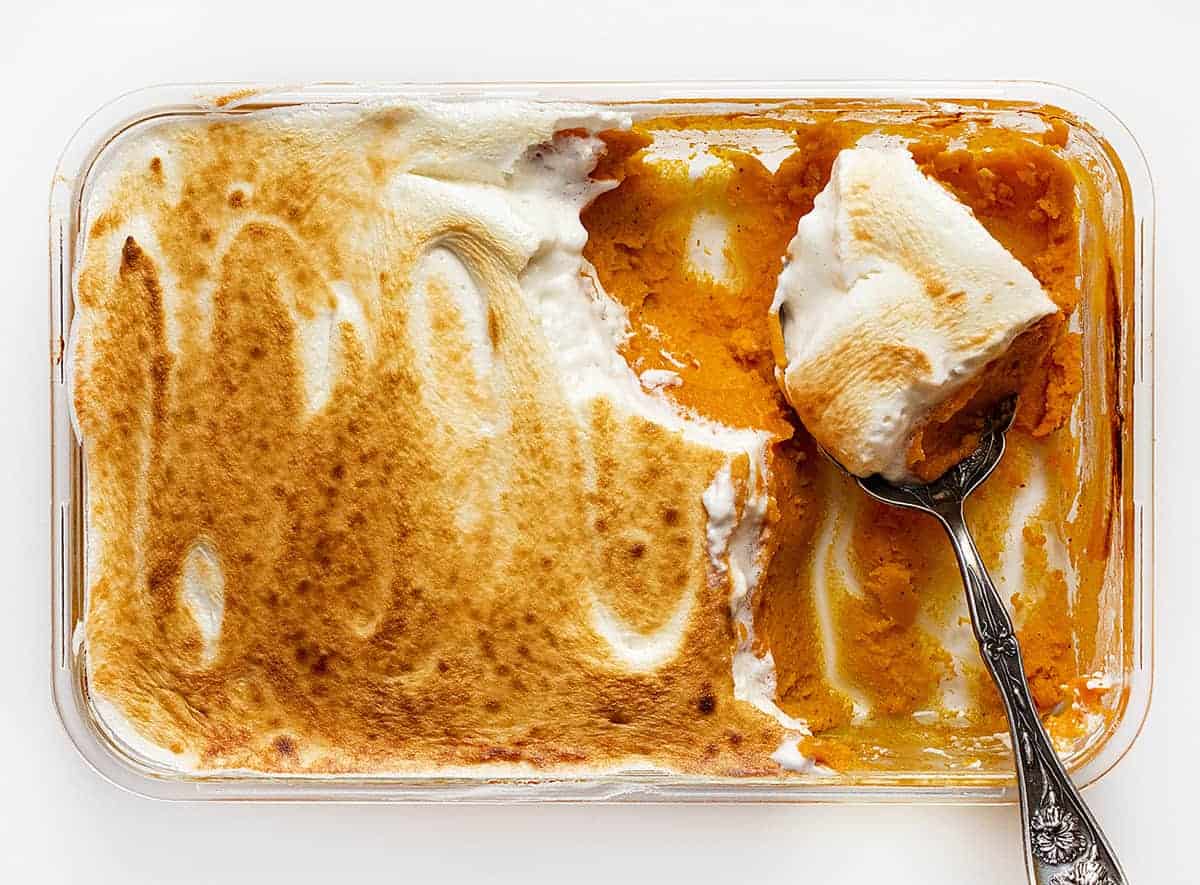 Sweet Potato Casserole is the perfect holiday side dish. Savory and sweet combine in such a unique way! Creamy mashed sweet potatoes with brown sugar, topped with a homemade marshmallow meringue! That marshmallow meringue is easier than you might think and a fantastic upgrade to mini marshmallows!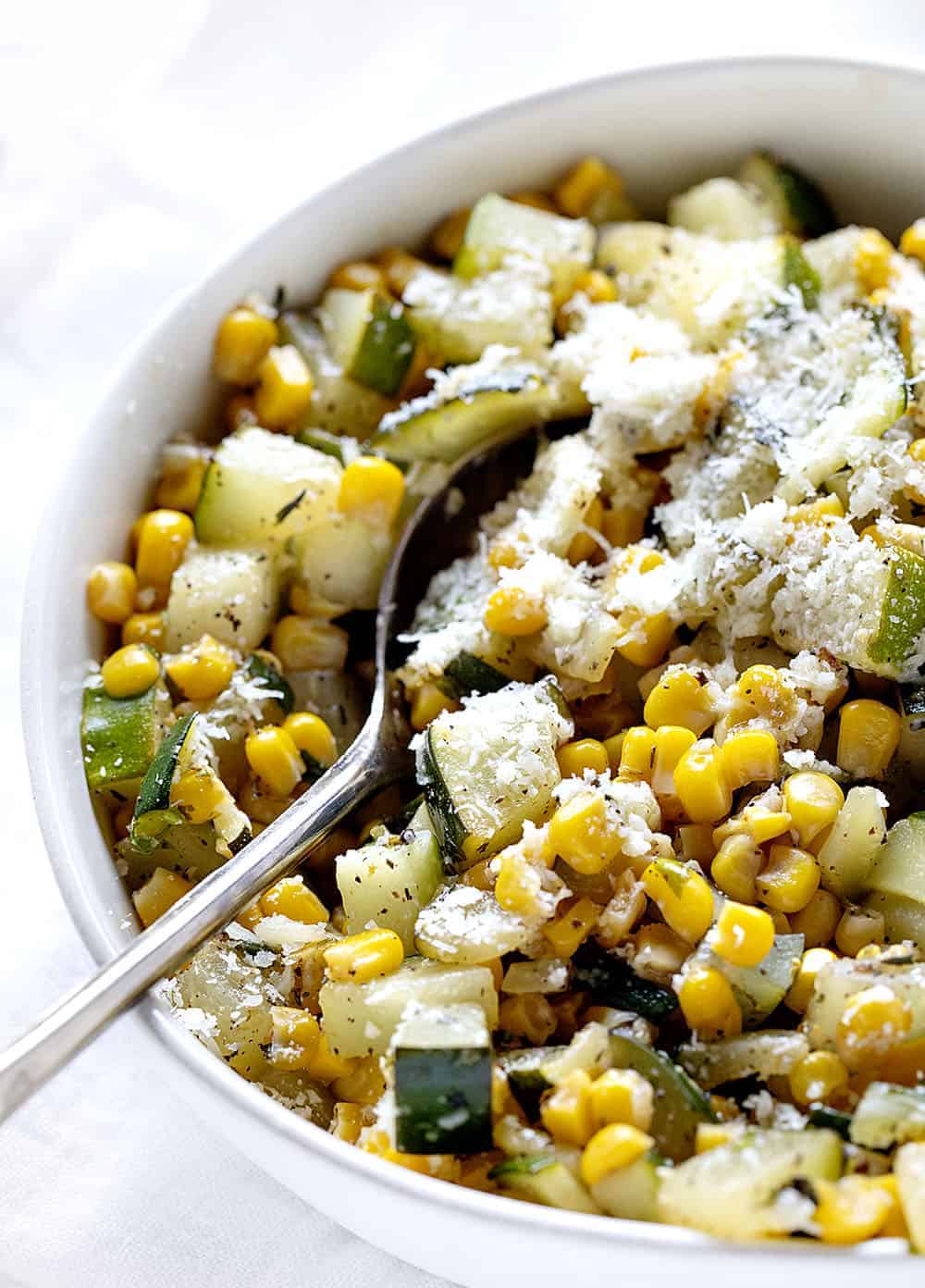 Parmesan Zucchini Corn is a lovely and tasty side dish that you can add to any meal. It's a great way to use up all your summer corn and zucchini and you can have it on the table in about 15 minutes! When you have a dish like Parmesan Zucchini Corn, you will regret ever serving the boring, frozen vegetables. Besides, those are usually not the first thing asked for at the dinner table. It's hard to know exactly what to serve with a meal, and this recipe should be on your shortlist of side dishes from now on.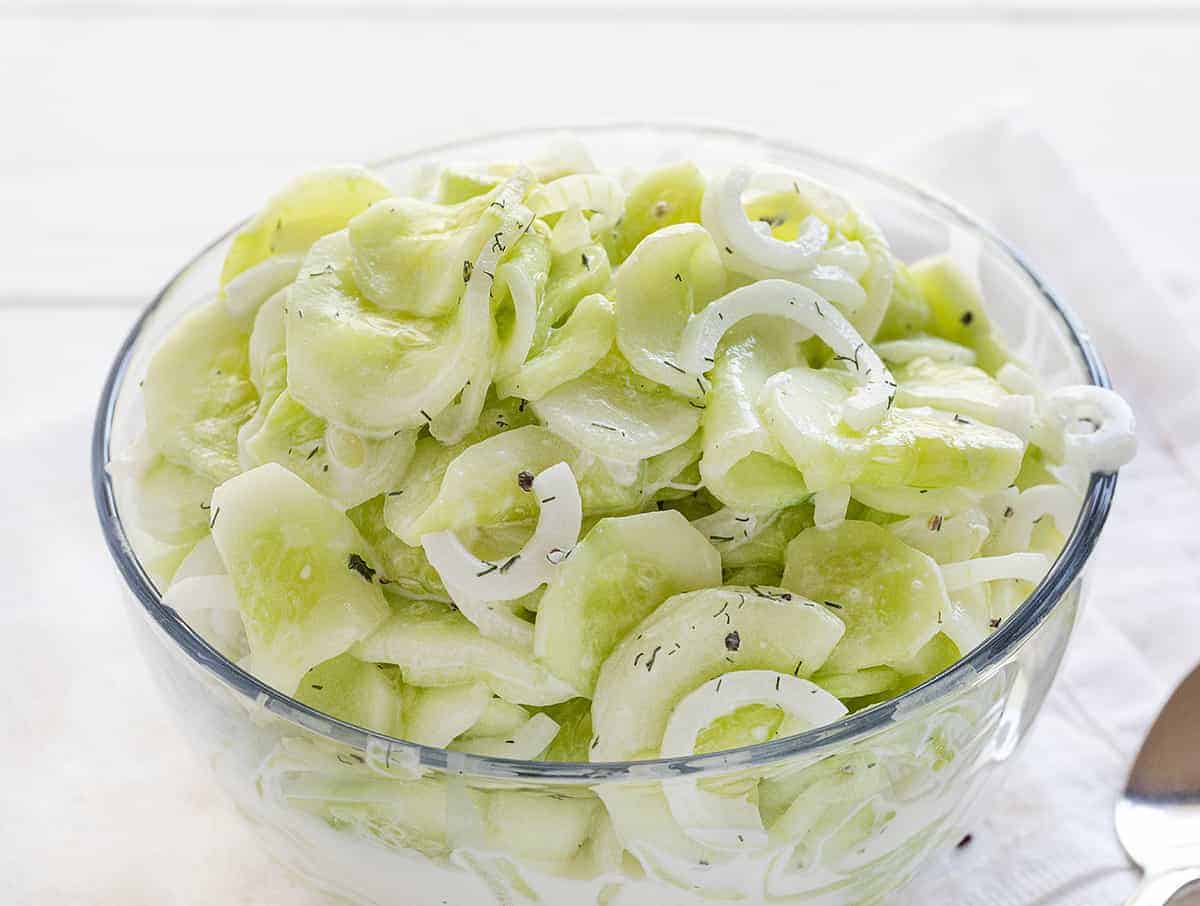 Also called Gurkensalat, this version of this recipe is simple, easy, and delicious. As I mentioned, it was handed down by my 100% German Great-Grandmother! After serving it over the years I understand that there are several variations of this recipe in Germany, similar to an apple pie for Americans. I think the flavor is great when it can be marinated for several hours before serving, but my favorite is eating it right after the heavy cream is added!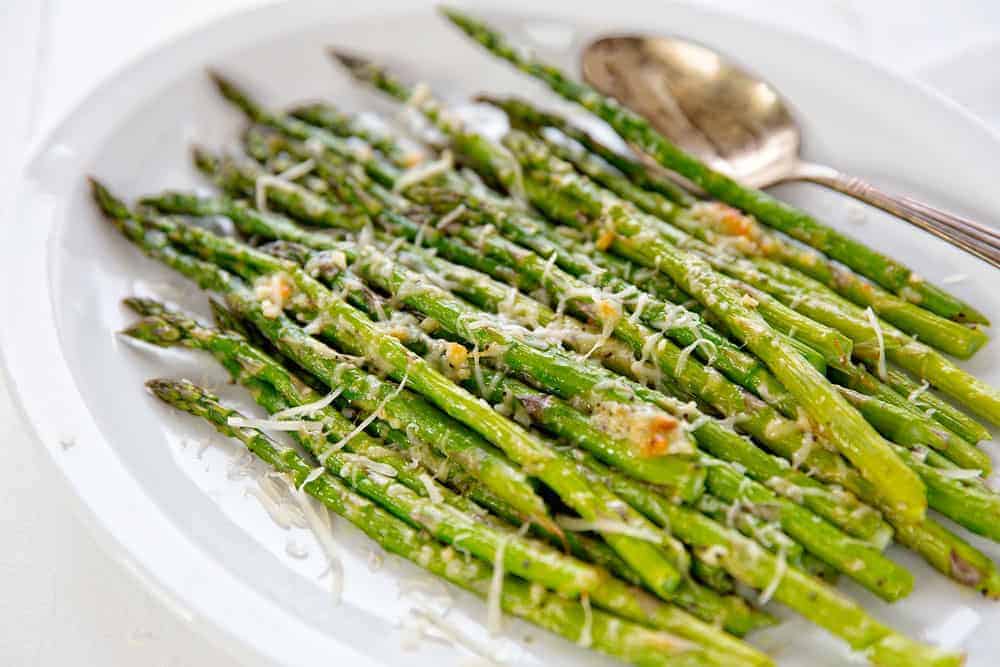 In the world of side dishes, asparagus is at the top for me. It is low in calories, low in fat and high in all sorts of nutrients. Roasting asparagus is a great way to add this delicious veggie into your regular meal rotation. If you love asparagus, make sure to try asparagus stuffed chicken. It is so perfectly simple, looks really impressive and has a flavor to match!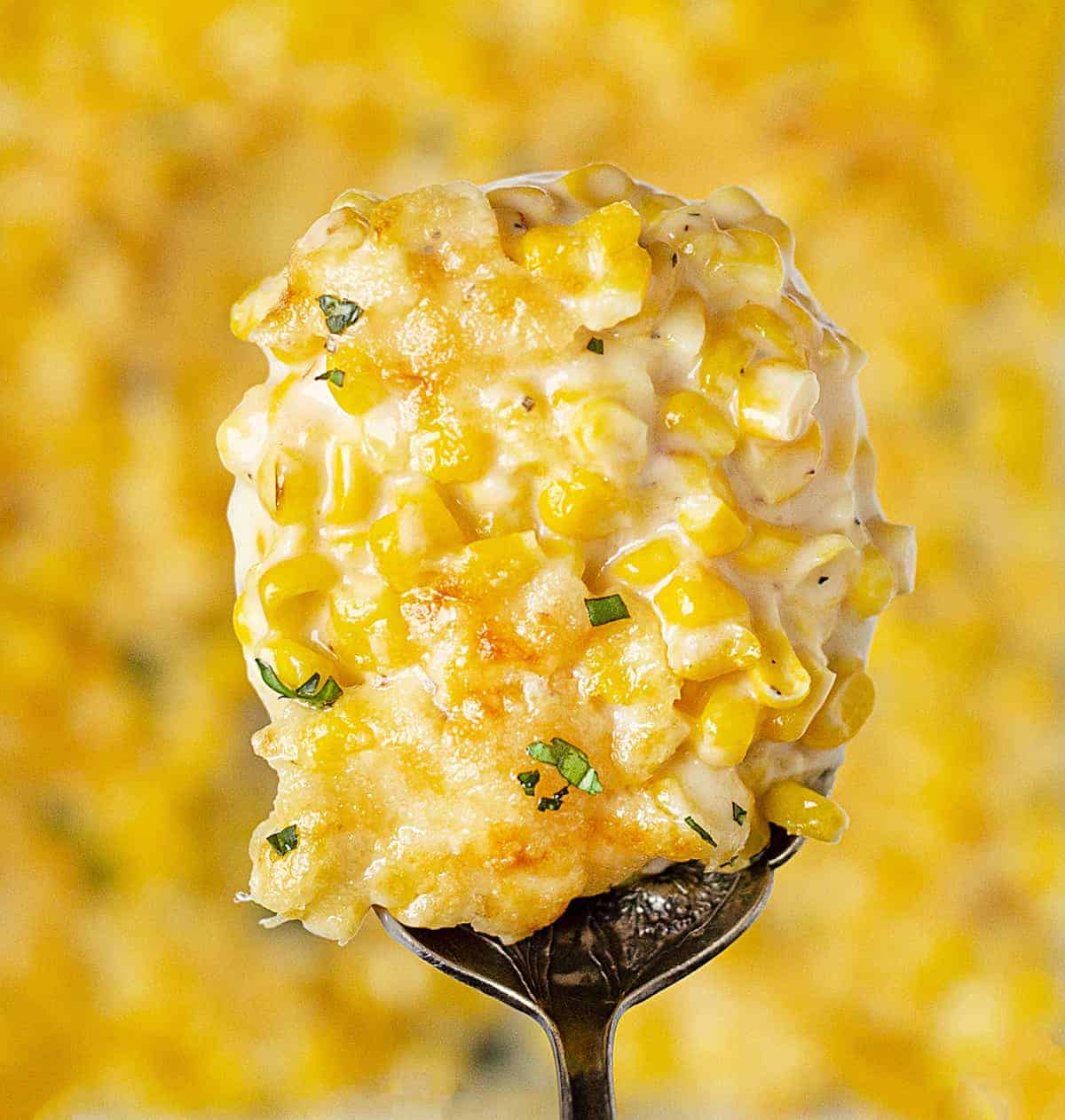 Sweet, creamy, and satisfying homemade Creamed Corn definitely deserves a spot on your dinner table, and not just during the holidays! Save the canned cream corn for another day and give this recipe a shot!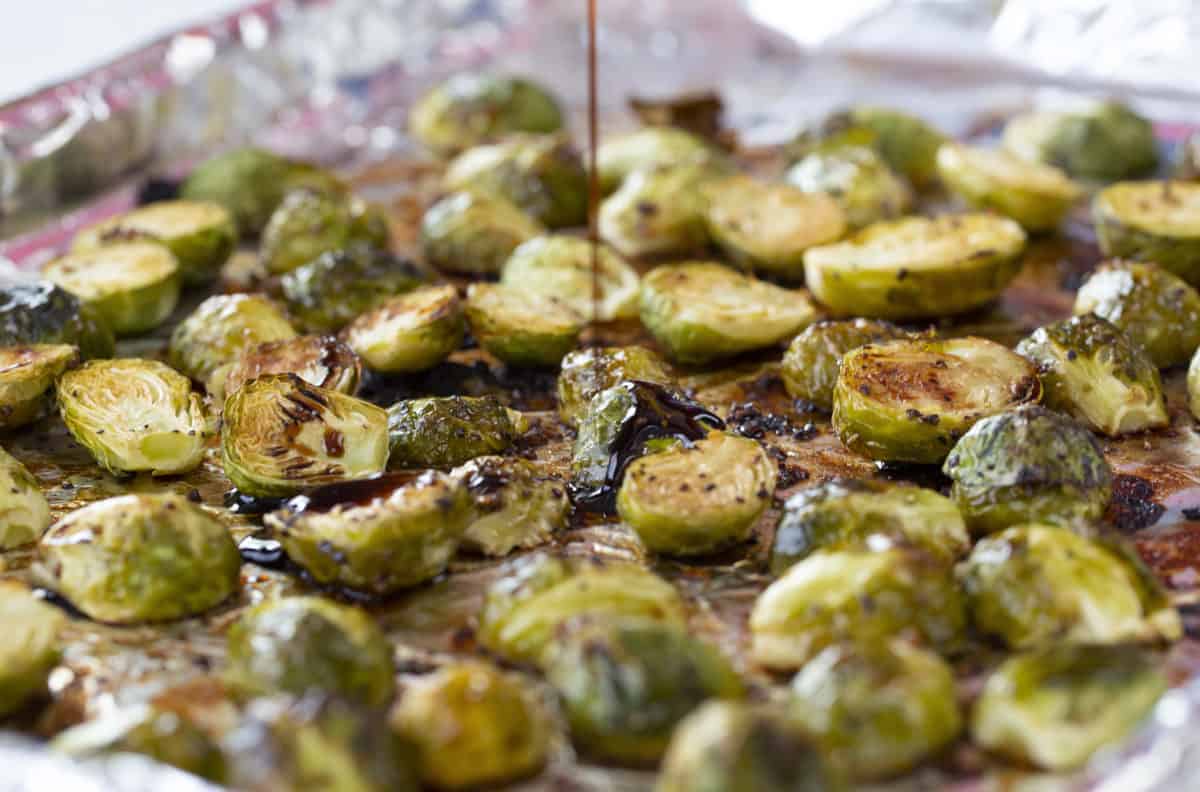 Balsamic Roasted Brussel Sprouts are easy and full of flavor. They remind me of what you get in fancy restaurants! We love to serve these with Honey Baked Ham, Stuffed Chicken Breast, and Honey Garlic Salmon!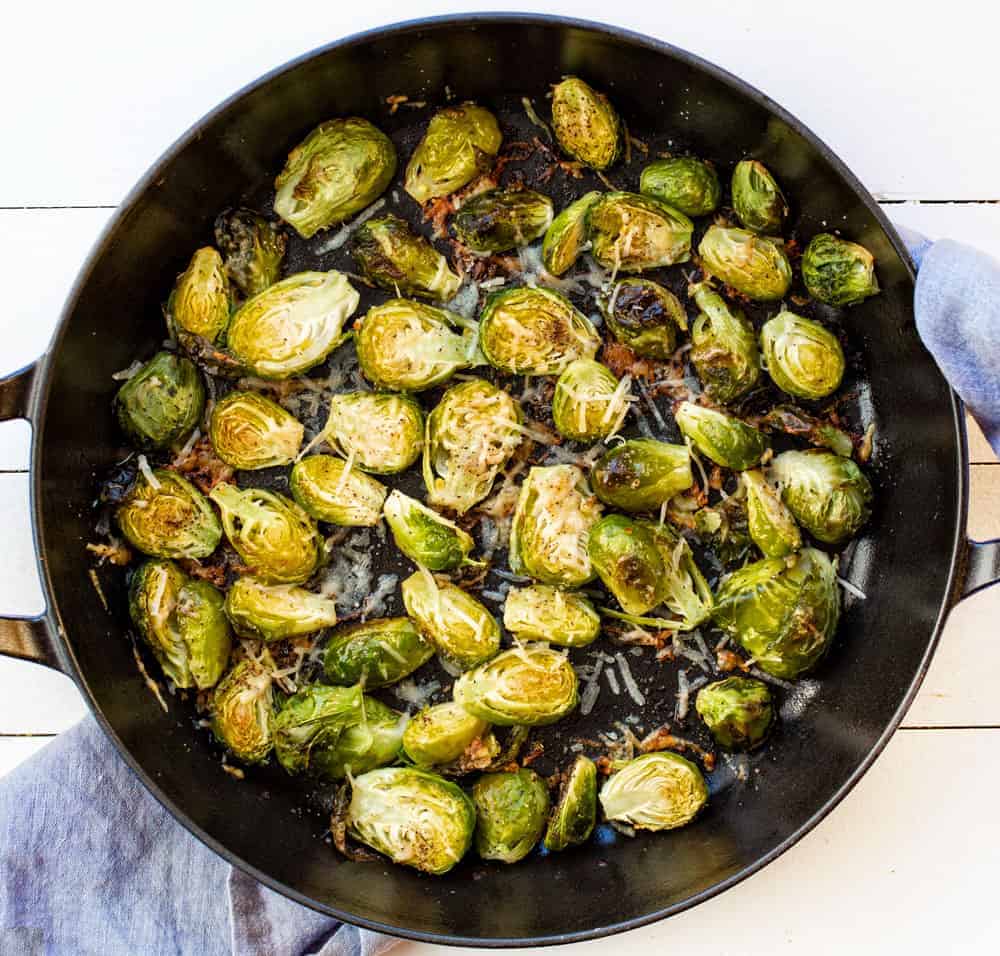 Parmesan Roasted Brussel Sprouts are quite possibly my favorite way to eat Brussels sprouts and the perfect complement to any meal!
I hesitated in sharing my family's coveted Green Bean Casserole recipe as it is SO easy, some may doubt how good it is! But trust me, a few simple ingredients is all you need to make this holiday staple. We have been eating it this way in Minnesota for as long as I can remember!
These side dishes are not just for the holidays. Keep them handy year-round to add to any meal!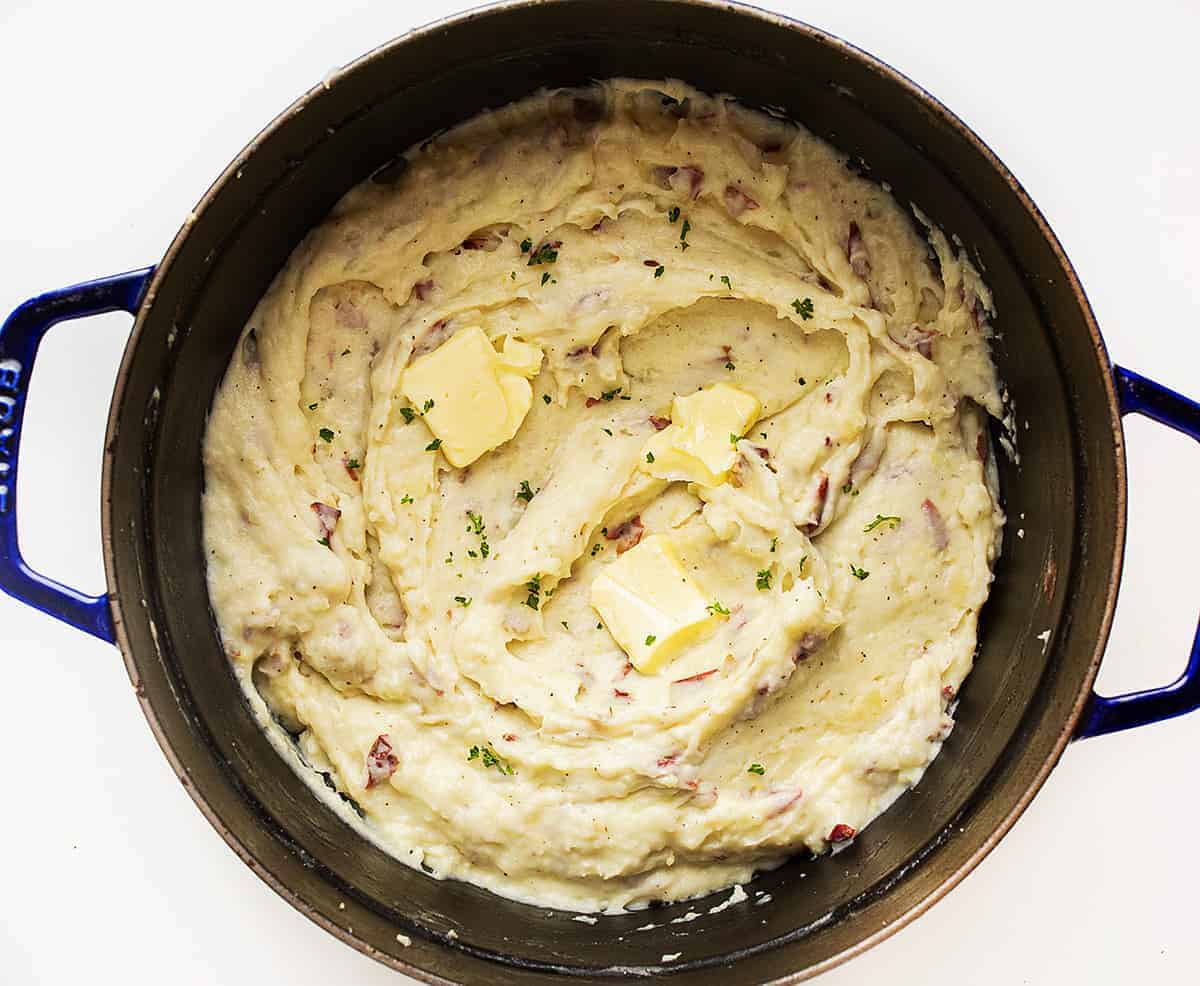 This Mashed Potatoes Recipe is the creamiest you will ever try. Silky and smooth and so decadent you feel like you are at a 5⭐️ restaurant! With just the right amount of texture and creaminess, Skins on Mashed Potatoes will be a favorite on your next dinner menu, especially your Easter menu! Yes, I said texture. With the skins left on the potatoes, the mashed potatoes will be more rustic looking and vibrant.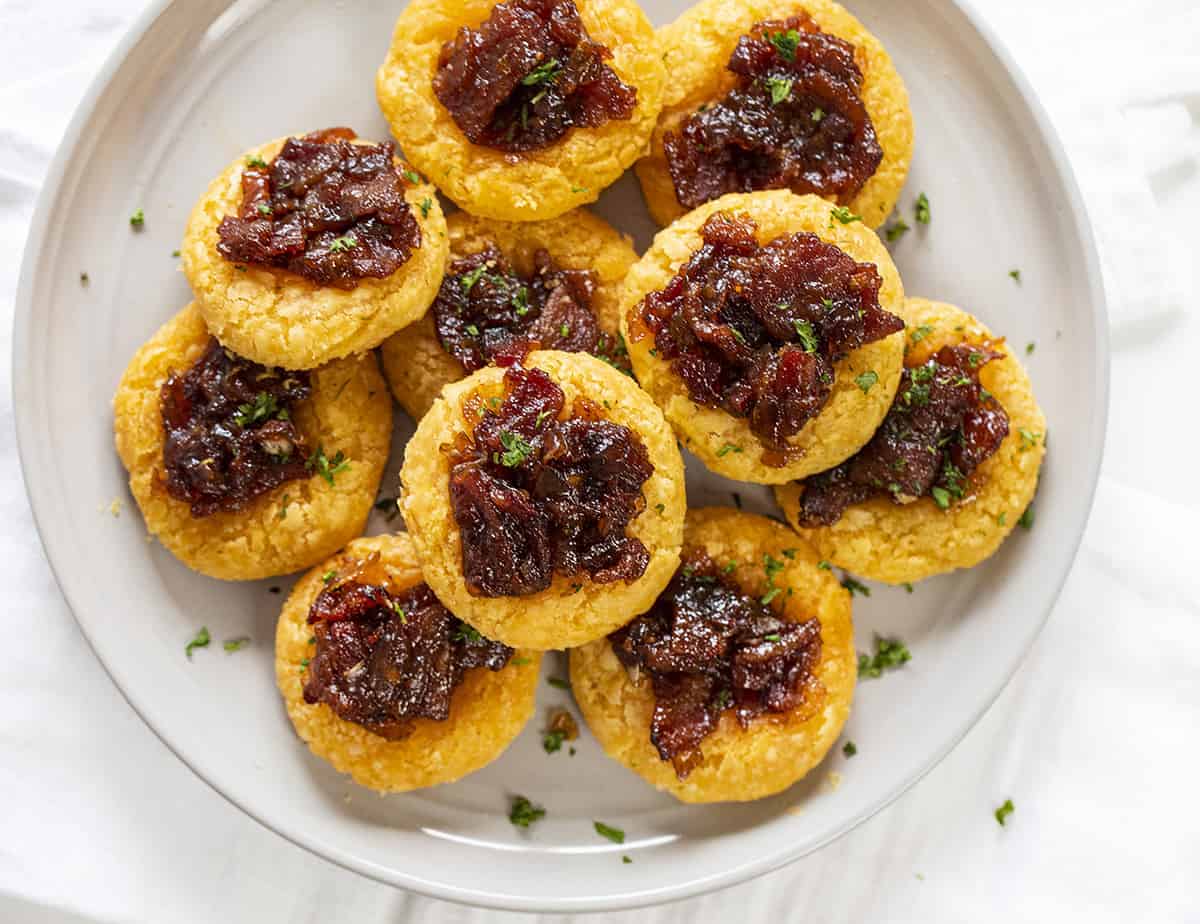 A Cheesy Thumbprint Appetizer is a cheddar cheese cookie with a thumbprint in the center to hold my homemade Onion Bacon Jam. The combination of the onion bacon jam and cheddar cheese just works! And, with the aid of my food processor, they are super easy to make!
Happy Easter to you and your loved ones!