We are all home a little bit more than normal these days. With that comes the need for creativity to use up some of the items you have been stocking up in your pantry. I went through my pantry and made a list of the more versatile items that I think everyone should have in the pantry. The following is a Pantry Essentials list (and recipes that can be made using some of those staples!) Hopefully, this helps you spark some creativity in the kitchen over the next few weeks!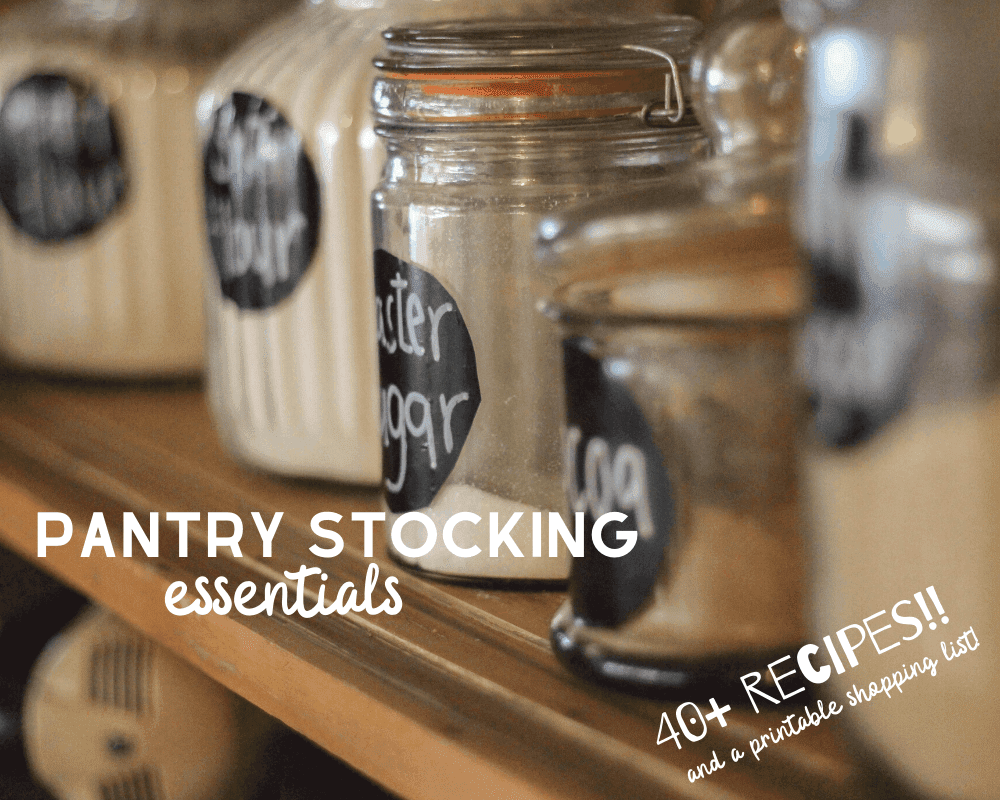 From veggies to pasta and grains, your comprehensive cooking and shopping guide is here!
NOTE: Make sure you read all the way to the end! I added a print out that you can take with you to the grocery store to make sure you are properly stocked!
Top 10 Pantry Essentials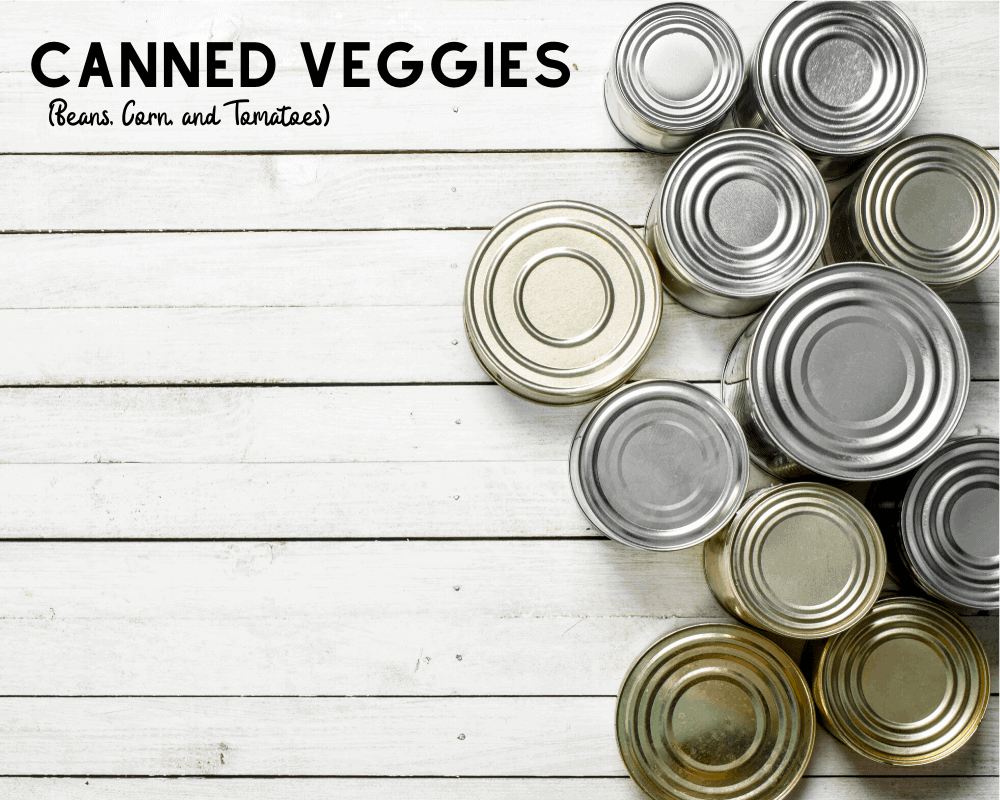 Canned Veggies
Most canned vegetables have a shelf life of up to 6 years if they are kept in a cool, dark location. This makes them an essential pantry stocking element. Also, veggies can be added to soups and casseroles to add protein and bulk up smaller dishes. They make great sides or even quick snacks! Some of my favorites are black beans, corn, tomatoes, green beans, peas, carrots, Here are a few recipes that call for canned veggies!

Dry Pasta
Having a few varieties of pasta lying around is key to meal planning. A box of noodles can be served with spaghetti sauce (with or without meat), garlic sauce, buttered, or plain, but they are always tasty! I almost always have a box of elbow macaroni, spaghetti noodles, and lasagna noodles in my cupboard. I also love to make homemade noodles myself! Here are a few simple recipes that call for boxed pasta noodles!

Rice
Rice is the ultimate pantry staple. It is has a long shelf life and is inexpensive and easy to make. It compliments many dishes (think fresh veggies or any kind of meat) and can be eaten on its own. Here are a few complimentary dishes that center around rice!

Canned Meats
Whether you can it yourself at home, or you buy the cans from the grocery store, canned meat is a great item to stock up in your pantry! You can typically use it with pasta, as a side, or in sandwiches. Tuna, Chicken, Beef, Pork, and Crabmeat are available at most local grocery stores and they last up to 3 years!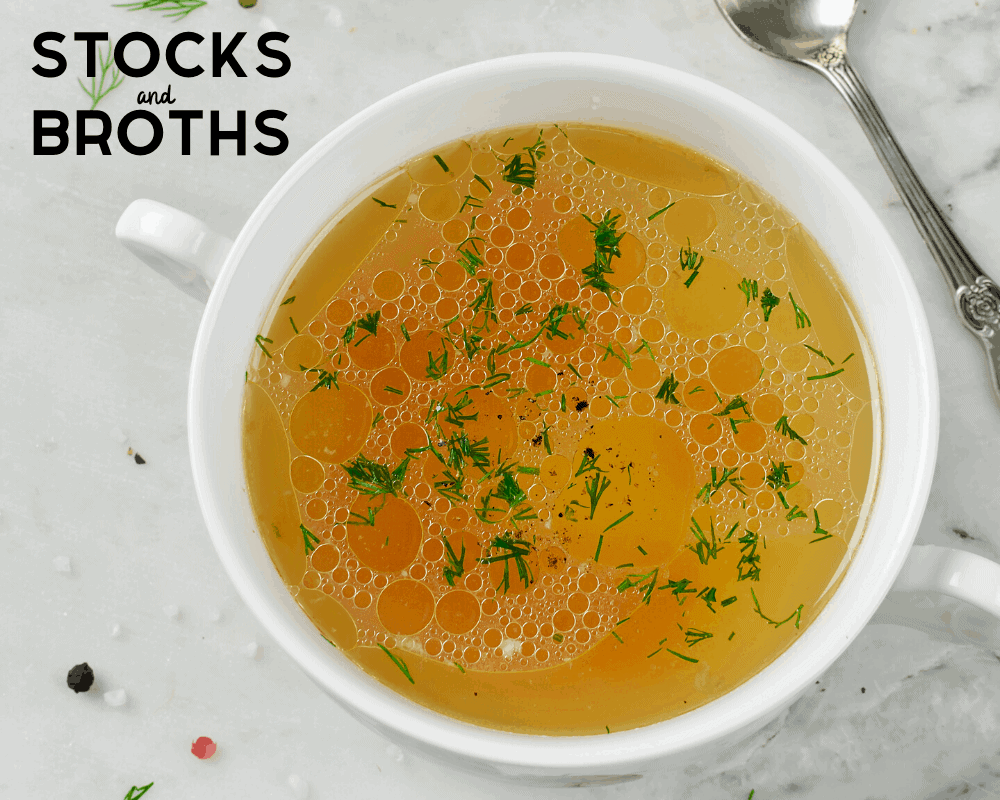 Stocks, Broths, and Bouillon
Stocks, Broth, and Bouillon is a great way to turn regular meats and vegetables into a soup. You can also use these ingredients to amp up the flavor and juiciness of chicken, beef, and pork. I recommending keeping chicken, beef, and veggie broth or stock on hand. Bouillon flavors are great for saving space when you are pantry stocking. You get to make your own broth by just adding water! Here are a few recipes that call for stocks or broths.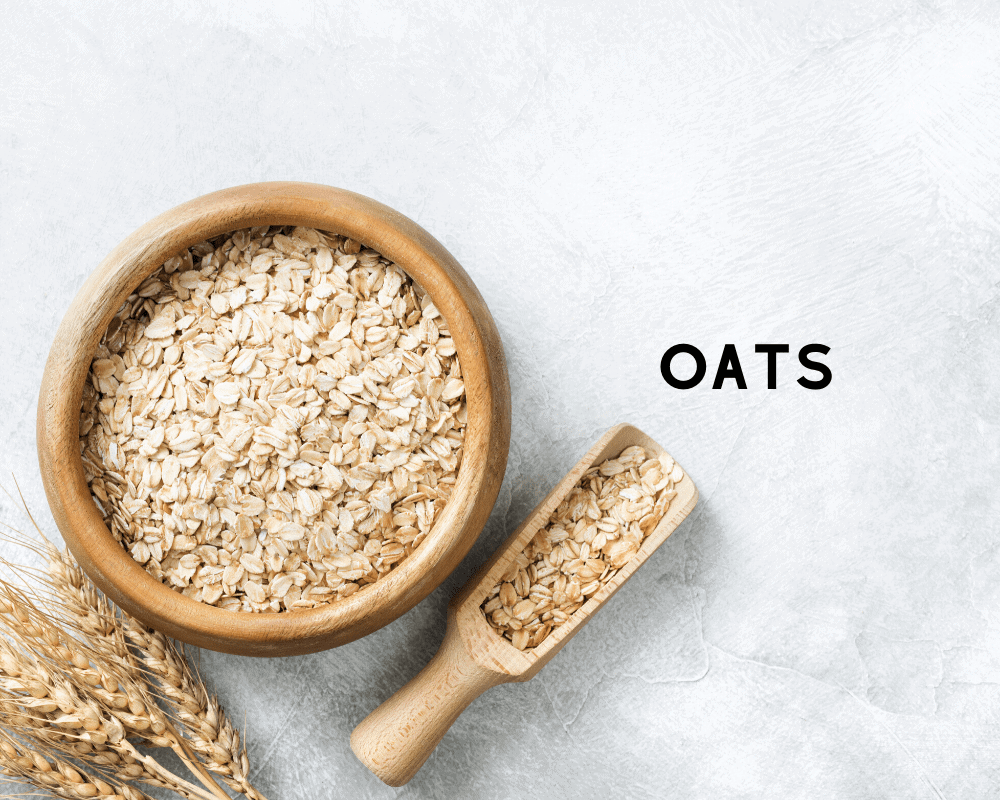 Oats
Oats are such a useful ingredient in cooking and baking. They can be used in everything from cookie recipes to bread recipes! Oats and oatmeal tend to be very filling ingredients as well. Here are a few of my favorite recipes with oats!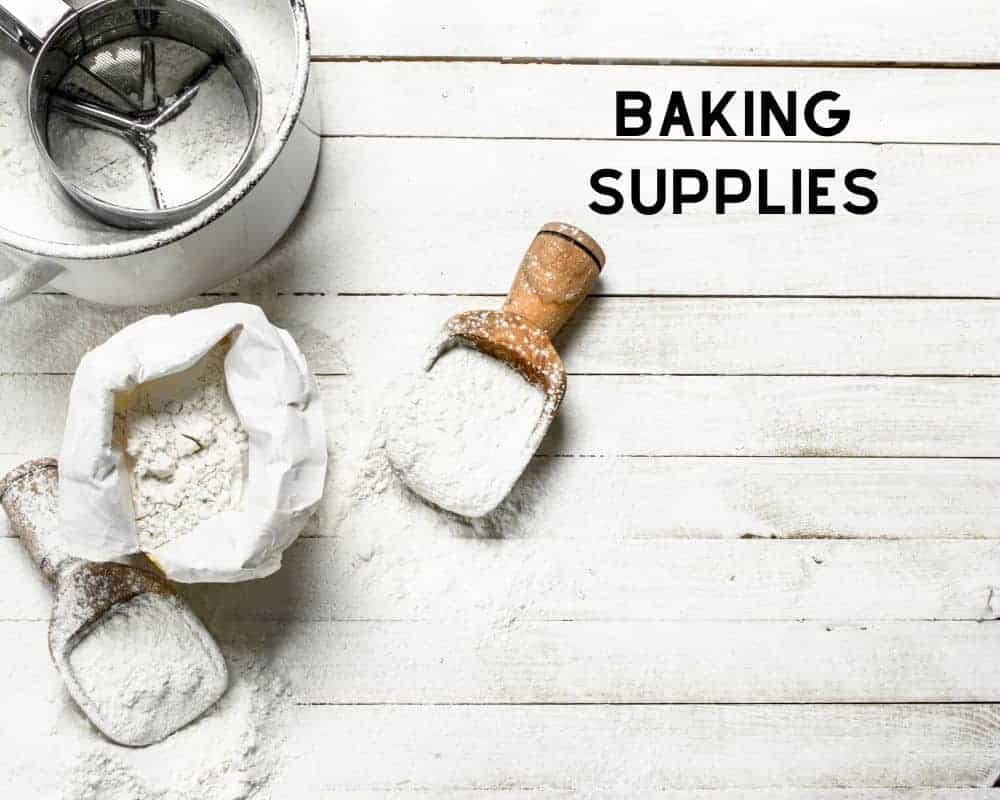 Baking Supplies
Now is a great time to flex those baking skills! With a few simple ingredients, you can whip up the best smelling fresh bread, noodles, muffins, cookies, and cupcakes! The staples that I always recommend having on hand are:
Flour
Sugar
Brown Sugar
Baking Powder
Baking Soda
Buttermilk
Here are a few recipes that use these essential baking items.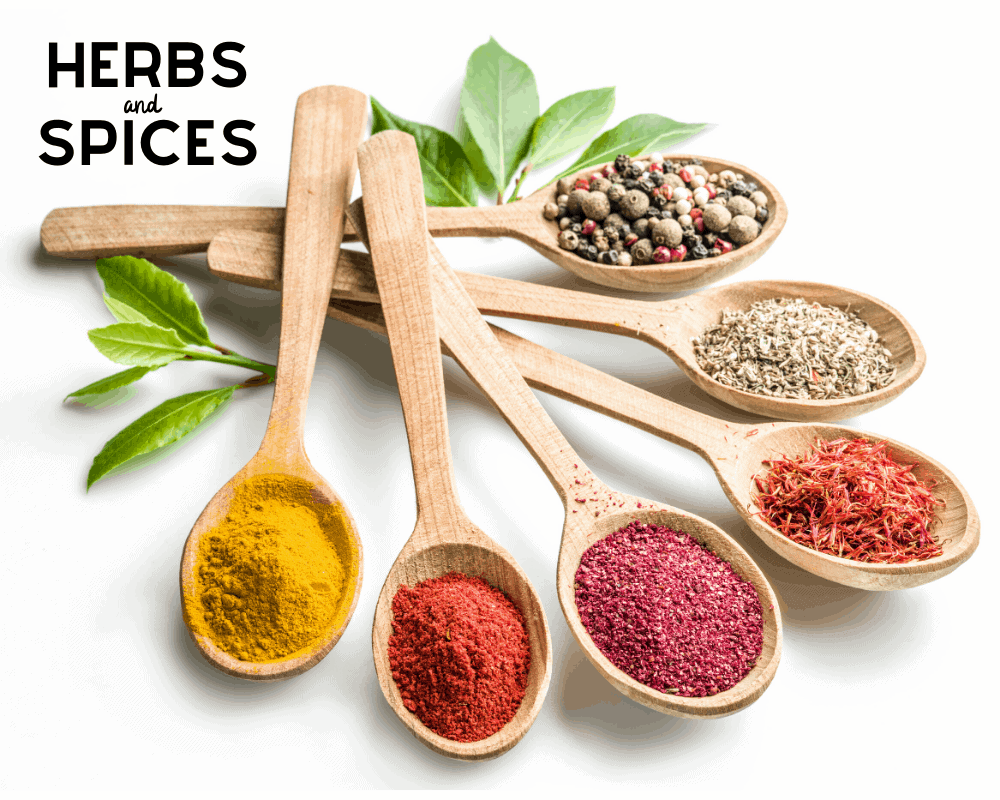 Dried Herbs and Spices
Having a solid stock of dried herbs and spices on hand will not only allow you to kick up the flavor on many of your dishes, but also give you the ability to create your own seasoning mixes! Some essentials that I recommend are:
Salt: kosher salt/sea salt/seasoned salt
Pepper: black pepper/cracked pepper
Onion: onion salt/onion powder/onion flakes
Garlic: garlic salt/garlic powder
Heat: cayenne pepper/red pepper flakes/chili powder/cumin/paprika
Herbs: parsley/oregano/basil/thyme/dill
Sweet: nutmeg/cinnamon/ginger
Here are some seasoning recipes that you can create if you have the basics!

Cooking Oils & Vinegar
I always have a few different varieties of oils and vinegar on hand just in case I want to try something different in a recipe. Some that I always have stocked in my pantry are extra virgin olive oil, avocado oil, coconut oil, vinegar, vegetable oil, rice vinegar, apple cider vinegar, and balsamic vinegar. Here are a few amazing recipes that I recommend that use oil or vinegar (or both!)

Grab and Go Snacks
Having a few grab and go snacks on hand is so important (especially with a big family and lots of kids). I like to have crackers, popcorn, granola bars, and dried fruits and nuts handy all of the time. Here are a couple of other simple recipes that you can make ahead of time!
FREE PRINTABLE SHOPPING LIST!
I created this just for you. Simply print it out and take it with you to the store!